Discussion
Nothing left to lose in fantasy football
Updated:
October 26, 2011, 12:33 AM ET
By
Duff McKagan
| Special to ESPN.com
This is my third year playing in ESPN.com's Alice In Chains & Friends Fantasy Football Charity League. I am by no way a "stats guy," and thus, my first year was so-so and I only half-heartedly played. I hoped to luck into a win from time to time.
By year two, Jerry Cantrell, lead guitar player of Alice in Chains and league watchdog, pretty much demanded that I get my "head in the game over here" and learn a thing or two about how to draft, and to "play my own guys, dammit." (My ...

Read full story
More From ESPN Music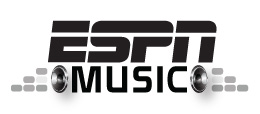 Follow ESPN Music on Twitter
HEAVY ROTATION
FEATURES
AS HEARD ON …
PHOTO GALLERIES …
CHATS