Discussion
Alice Cooper talks shock rock and jocks
Updated:
October 28, 2011, 2:55 PM ET
By
Roger Lotring
| Special to ESPN.com
Before making a career out of onstage beheadings, hangings, and various other forms of execution, Alice Cooper dreamed of baseball and prowling the outfield with his hero, Al Kaline.
Cooper, 63, grew up worshiping the Detroit Tigers and all Michigan teams. Now, although he's mostly recognized as an obsessive golfer, beneath the mascara, rock and roll's most adored villain is still an all-around sports fanatic who, despite his 1973 hit, really is a nice guy.
2011 has ...

Read full story
More From ESPN Music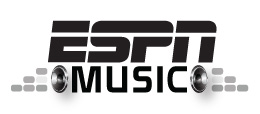 Follow ESPN Music on Twitter
HEAVY ROTATION
FEATURES
AS HEARD ON …
PHOTO GALLERIES …
CHATS