Discussion
Music's newly discovered territory
Originally Published:
April 4, 2012
By
Duff McKagan
| Special to ESPN.com
We've established that this space sometimes covers the "in-between stuff" for music and sports. Today is one of those days, when I'll be offering up a little rock history lesson.
I've been following the busy sports schedule. But I got my information from rain-fogged Twitter feeds on my BlackBerry, in the dense Costa Rican rainforest.
The reason? Much like sports teams play far-flung games (like the Mariners and A's in Japan recently) and have to adjust to a different ...

Read full story
More From ESPN Music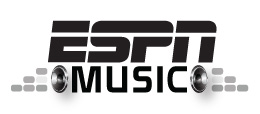 Follow ESPN Music on Twitter
HEAVY ROTATION
FEATURES
AS HEARD ON …
PHOTO GALLERIES …
CHATS