Vote for the ultimate pop culture symbol of the past 25 years.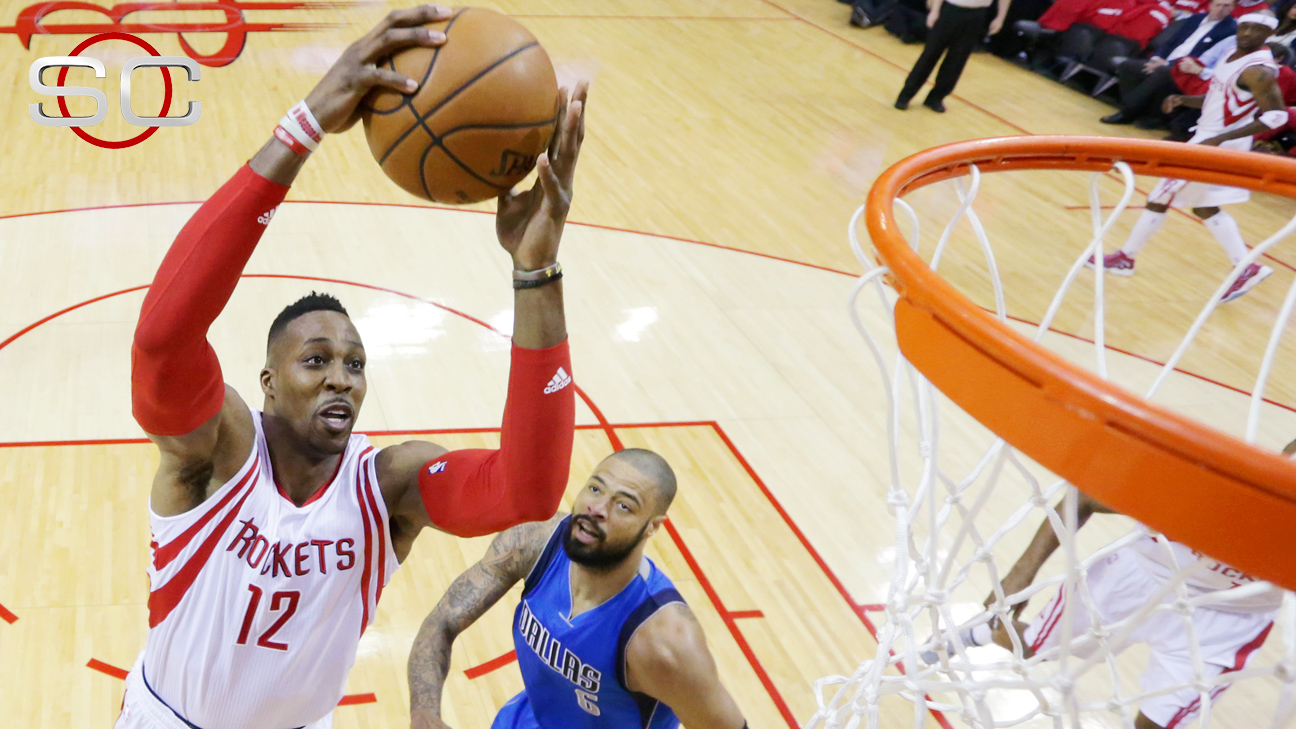 James Harden and Dwight Howard delivered to lead the Rockets to a win in Game 1 that may prove the offseason roster turnover will yield more good results.
2 Related
As LeBron James embarks on his 10th trip to the postseason Sunday in what he hopes will finish with his fifth straight appearance in the Finals (and sixth overall) there is a degree of trepidatio
After scoring 23 points in his first playoff game in almost three years, Derrick Rose said he was grateful to be playing again and for his teammates pushing him, because "it feels good."
The Edmonton Oilers won the NHL draft lottery and the right to select Erie Otters star center Connor McDavid with the top pick.
Yordano Ventura was ejected from Kansas City's 5-0 loss to Oakland after hitting A's third baseman Brett Lawrie with what appeared to be a retaliatory pitch.
Ohio State is still the biggest draw in spring football, and the continued buzz following a national title gave it a chance to build on its own record for attendance in spring games.
In a bloody battle that lived up to the hype, Lucas Matthysse defeated Ruslan Provodnikov by the tightest of majority decisions Saturday night in Verona, New York.
For the second straight year, Toronto Raptors general manager Masai Ujiri swore during a fan rally prior to the team's postseason opener.
Sidney Crosby made a statement in Game 2 with a stellar two-goal effort that allowed the Penguins to even the series with the Rangers.
Mel Kiper Jr. plays GM for all 32 NFL teams, making his optimal picks for the first three rounds of the 2015 NFL draft -- 99 picks in total.
Top-ranked Novak Djokovic overcame a strong challenge from Rafael Nadal to reach the Monte Carlo Masters final with a 6-3, 6-3 win Saturday.
Derrick Rose scored 23 points in his first playoff game since 2012, as the Bulls raced past the Bucks 103-91 in Game 1.
A frustrated Giancarlo Stanton called out the Miami Marlins following their latest loss, saying "the fire is not there."
Paul Pierce scored 20 points to lead the Wizards to an overtime win against the Raptors in Game 1.