ESPN 100: Nos. 3-11
Updated:
December 4, 2009, 1:32 PM ET
ESPN The Magazine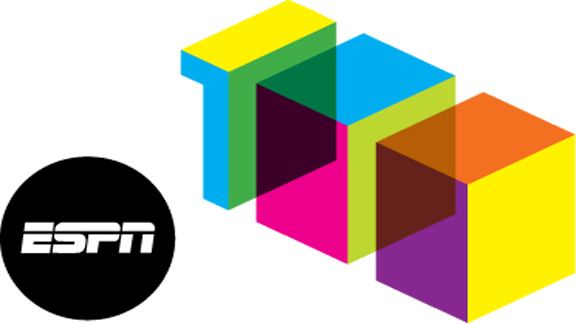 « PREVIOUS: No. 2 -- James Harrison's pick six caps off first half of SB XLIII

This story appears in the Dec. 14 issue of ESPN The Magazine.
3. The Yankees committed $423.5M last winter for CC Sabathia, Mark Teixeira and A.J. Burnett, and it paid off with a 27th World Series title. That kind of money can go a long way. For instance, with that sum, what percentage of the Big Apple's 8.4 million residents could buy an average ticket to a game at the new Yankee Stadium?
A. 69 percent
B. 9 percent
C. 39 percent
D. 89 percent

---
4. Baseball players Alex Rodriguez, Manny Ramírez and David Ortiz were revealed to have tested positive for PEDs in 2003. That, of course, was a different time. Which of those MLB sluggers has hit the most homers in the six seasons since the failed tests?

---
5. Retired NFL QB Steve McNair was murdered on July 4 by his mistress. To honor the former league MVP, the Titans wore stickers bearing his number. And that number is ... ?

---
6. Kobe Bryant and the Lakers defeated the Magic in the NBA Finals to snag the team's first post-Shaq ring. Which of the following players was not part of June's championship team?
A. Andrew Bynum
B. Jordan Farmar
C. Vladimir Radmanovic
D. Adam Morrison

---
7. A win at Wimbledon gave Roger Federer a record-breaking 15 Slam titles. For which Adam Sandler movie is the wife of the previous record-holder famous?

---
8. Jimmie Johnson won an unprecedented fourth straight Sprint Cup championship with crew chief Chad Knaus. How many NASCAR Cup races have they won together?
A. 7
B. 47
C. 77
D. 107

---
9. The Florida Gators nabbed a second BCS championship in January and are boring in on a third title. T or F: If they're No. 1 for a third season, they'll be equaling the number of years they were once ineligible for a bowl berth due to NCAA probation.

---
10. UConn's women's hoops team went 39-0 in 2008-09. Besides the Huskies, who also did it two other times (1994-95, 2001-02), how many D1 women's hoops teams have achieved perfection?

---
11. The Penguins iced the Red Wings in seven to win the Stanley Cup, making 21-year-old Sidney Crosby the youngest captain to win it all. Who used to be the most precocious Cup­hoisting C?

NEXT: No. 12 -- Y.E. Yang tops Tiger at PGA Championship »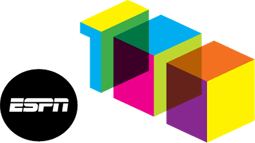 The year in sports had electricity (Bolt's 9.58), controversy (see: Mannygate) and one Super finish. But what do you get when you add firsthand memories to a lot of questions about the world of sports in 2009? ESPN The Magazine's ESPN 100.
1.First Person: Usain Bolt outruns the world


2. First Person: James Harrison's pick-six caps off first half of Super Bowl XLIII


3-11. Quiz Questions
12. First Person: Y.E. Yang bests Tiger at PGA Championship


13. First Person: Michael Vick returns to the NFL
14-25. Quiz Questions
26. First Person: Mine That Bird pulls huge upset at Kentucky Derby


27. First Person: DeWayne Wise saves Mark Buehrle's perfect game


28. Twitter becomes athletes' mouthpiece, changing everything


29. First Person: Syracuse basketball takes UConn to a historic six overtimes


30-47. Quiz Questions
48-60. Quiz Questions
61. First Person: LeBron James' buzzer-beater stuns Magic in Game 2


62-74. Quiz Questions
75. First Person: Anthony Napolitan's double front flip gets X Games buzzing


76-77. Quiz Questions
78. First Person: Xavier's Jordan Crawford dunks on LeBron James


79-89. Quiz Questions
90. Syracuse lacrosse squeaks by Cornell in NCAA Championship


91-100. Quiz Questions