ESPN 100: Nos. 14-25
Updated:
December 4, 2009, 1:34 PM ET
ESPN The Magazine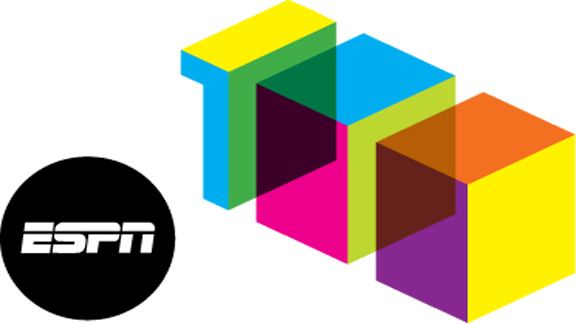 « PREVIOUS: No. 13 -- Michael Vick returns to the NFL

This story appears in the Dec. 14 issue of ESPN The Magazine.
14. Brett Favre retired (again), then unretired (again) to play for the Vikings, putting himself in position not only to be a two-time Super Bowl winner, but also to be this:
A. The only player to have beaten all 32 teams
B. The only player to have thrown an INT against all 32 teams
C. The only player to have retired from all 32 teams
D. All of the above

---
15. Some guys never learn. Manny Ramírez was suspended for 50 games after flunking a drug test this spring. What PED showed up in his urine?
A. HGH
B. HCG
C. H2O
D. HR546

---
16. At 59, Tom Watson was set to be the oldest British Open champ until a final-hole bogey derailed his dream. How old was eventual winner Stewart Cink when Watson won his first major?

---
17. T or F: Led by its all-time leading scorer, Clint Dempsey, the U.S. beat FIFA's No. 1-ranked team, Spain, to reach the finals of 2009's Confederations Cup.

---
18. Ten months after accidentally shooting himself in the thigh at a nightclub, ex-Giants WR Plaxico Burress began a two-year prison sentence. What was the charge?
A. Weapons possession
B. Carrying an unlicensed gun
C. Destruction of evidence
D. Going out the night before a big game

---
19. Swimmer Michael Phelps had one roller-coaster of a year. What did not happen to him in 2009?
A. He was suspended for marijuana use
B. He won five golds at the worlds
C. He set five world records
D. He was busted for tweeting during a race

---
20. Legendary Iowa high school coach Ed Thomas was murdered, allegedly by a former player. What will be his legacy?
A. He was 2005's NFL High School Coach of the Year
B. He helped the town and school rebuild after a devastating 2008 tornado
C. He led Aplington-Parkersburg High football for 34 years
D. All of the above

---
21. On April 9, Angels rookie pitcher Nick Adenhart died in an alleged DUI incident (the driver has been apprehended and charged with murder). T or F: Adenhart was scheduled to make his big league debut the following night.

---
22. Replays showed Thierry Henry redirected the ball with his hand before assisting on a goal that put France in the World Cup at the expense of Ireland. But that was by no means Henry's first time in the headlines. Which of the following is not part of his résumé?
A. He was once named one of the best footballers ever by Pelé
B. He has dated three former Spice Girls
C. He has blasted France's coach for holding uninspired practices
D. A divorce settlement with his first wife reportedly cost him somewhere between $12 million and $15 million

---
23. The Arizona Cardinals made it to the Super Bowl for the first in franchise history. This, from a team that rarely even makes the playoffs. Who was president the last time it did?

---
24. North Carolina captured a fifth NCAA championship and set the record for all-time Tourney wins along the way. Which number is larger: the team's Tourney win total or the years it has played hoops in Chapel Hill?

---
25. In April, Louisville coach Rick Pitino announced he'd been the target of an extortion plot, for which Karen Cunagin Sypher was arrested and charged. Pitino subsequently admitted to an affair with Sypher, the wife of the Cardinals equipment manager, and to paying her after she became pregnant. When did the incident occur?
A. 2008
B. 2007
C. 2006
D. 2003

NEXT: No. 26 -- Mine That Bird pulls a huge upset at the Kentucky Derby »

SPONSORED HEADLINES
ESPN TOP HEADLINES
MOST SENT STORIES ON ESPN.COM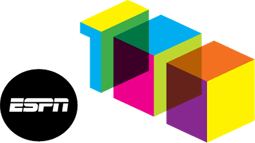 The year in sports had electricity (Bolt's 9.58), controversy (see: Mannygate) and one Super finish. But what do you get when you add firsthand memories to a lot of questions about the world of sports in 2009? ESPN The Magazine's ESPN 100.
1.First Person: Usain Bolt outruns the world


2. First Person: James Harrison's pick-six caps off first half of Super Bowl XLIII


3-11. Quiz Questions
12. First Person: Y.E. Yang bests Tiger at PGA Championship


13. First Person: Michael Vick returns to the NFL
14-25. Quiz Questions
26. First Person: Mine That Bird pulls huge upset at Kentucky Derby


27. First Person: DeWayne Wise saves Mark Buehrle's perfect game


28. Twitter becomes athletes' mouthpiece, changing everything


29. First Person: Syracuse basketball takes UConn to a historic six overtimes


30-47. Quiz Questions
48-60. Quiz Questions
61. First Person: LeBron James' buzzer-beater stuns Magic in Game 2


62-74. Quiz Questions
75. First Person: Anthony Napolitan's double front flip gets X Games buzzing


76-77. Quiz Questions
78. First Person: Xavier's Jordan Crawford dunks on LeBron James


79-89. Quiz Questions
90. Syracuse lacrosse squeaks by Cornell in NCAA Championship


91-100. Quiz Questions