ESPN 100: Nos. 79-89
Updated:
December 4, 2009, 1:39 PM ET
ESPN The Magazine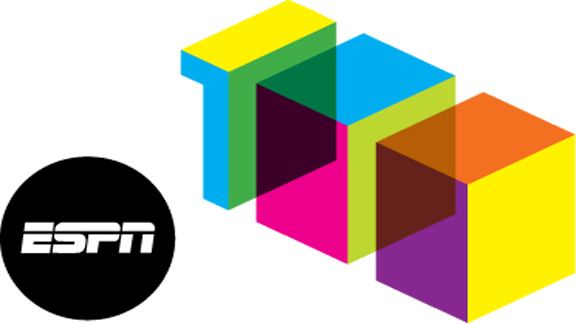 « PREVIOUS: No. 75 -- Xavier's Jordan Crawford dunks on LeBron James

This story appears in the Dec. 14 issue of ESPN The Magazine.
79. A rainy U.S. Open was won by a guy named Lucas Glover. T or F: This is the first season since 2004 that no major was won by a golfer named Tiger.

---
80. In the Patriots' Nov. 15 loss to the Colts, Bill Belichick had his team go for it on fourth and two on its own 28, with a six-point lead and 2:08 remaining. The move backfired, but it was not without precedent. Since 2001, New England has converted how many fourth-down plays of that distance or shorter against its archrival?
A. 4
B. 6
C. 10
D. 14

---
81. High winds flattened the Cowboys' practice bubble at a rookie session, injuring 12 people. When was the bubble built?

---
82. Rafael Nadal had a tough year. He lost the French Open for the first time in five seasons, withdrew from Wimbledon and lost his No. 1 rank. How many total weeks was Rafa top dog before ceding the spot to Roger Federer?
A. 116
B. 86
C. 46
D. 36

---
83. On Jan. 1, more than 40,000 fans watched the Red Wings beat the Blackhawks, 6-4, in a battle of Original Six teams in the outdoor game at Wrigley. What Original Sixer is host of 2010's game?

---
84. Russian billionaire Mikhail Prokhorov is seeking to buy a majority stake in the Nets. If he is approved, there will be how many overseas-based owners of NBA teams?

---
85. The Lions signed No. 1 pick Matthew Stafford to the richest rookie deal ever -- a guaranteed $41.7M. How long did the previous NFL record for guaranteed money last?
A. 10 days
B. Two months
C. 10 months
D. Two years

---
86. T or F: U.S. skier Lindsey Vonn won her second consecutive World Cup overall title on March 11, matching the achievement of her idol, Picabo Street.

---
87. Concussions continued to prove a big headache for major sports. Which of these leagues hasn't instituted, or isn't planning to institute, changes to protect its players?
A. NFL
B. MLB
C. UFC
D. NHL

---
88. Meb Keflezighi was the first American male to win the NYC Marathon since 1982. What medal did Meb win at the 2004 Olympics?

---
89. During the NCAA baseball regionals, Texas reliever Austin Wood threw 12 1/3 no-hit innings to help defeat BC, 3-2, in a 25-inning thriller, the longest-ever tourney game. How much longer was it than the longest MLB playoff game ever?

NEXT: No. 90 -- Syracuse lacrosse stuns Cornell in NCAA championship »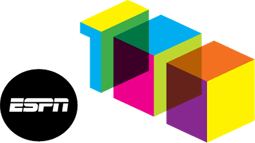 The year in sports had electricity (Bolt's 9.58), controversy (see: Mannygate) and one Super finish. But what do you get when you add firsthand memories to a lot of questions about the world of sports in 2009? ESPN The Magazine's ESPN 100.
1.First Person: Usain Bolt outruns the world


2. First Person: James Harrison's pick-six caps off first half of Super Bowl XLIII


3-11. Quiz Questions
12. First Person: Y.E. Yang bests Tiger at PGA Championship


13. First Person: Michael Vick returns to the NFL
14-25. Quiz Questions
26. First Person: Mine That Bird pulls huge upset at Kentucky Derby


27. First Person: DeWayne Wise saves Mark Buehrle's perfect game


28. Twitter becomes athletes' mouthpiece, changing everything


29. First Person: Syracuse basketball takes UConn to a historic six overtimes


30-47. Quiz Questions
48-60. Quiz Questions
61. First Person: LeBron James' buzzer-beater stuns Magic in Game 2


62-74. Quiz Questions
75. First Person: Anthony Napolitan's double front flip gets X Games buzzing


76-77. Quiz Questions
78. First Person: Xavier's Jordan Crawford dunks on LeBron James


79-89. Quiz Questions
90. Syracuse lacrosse squeaks by Cornell in NCAA Championship


91-100. Quiz Questions
MOST SENT STORIES ON ESPN.COM