ESPN 100: Nos. 91-100
Updated:
December 4, 2009, 1:40 PM ET
ESPN The Magazine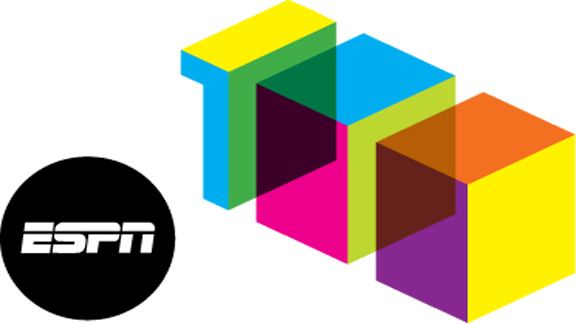 « PREVIOUS: No. 90 -- Syracuse lacrosse stuns Cornell in NCAA championship

This story appears in the Dec. 14 issue of ESPN The Magazine.
91. Japan won its second straight World Baseball Classic behind MVP Daisuke Matsuzaka, beating Korea 5-3. Who was the MVP the first time the Japanese won the WBC?

---
92. Chula Vista, Calif., beat Taiwan to give the U.S. a fifth straight Little League World Series title. To keep his boys focused in the weeks preceding the event, what did manager Oscar Castro do?
A. Forbade candy
B. Held meditation sessions
C. Made a no-Internet rule
D. Watched "The Bad News Bears" every day

---
93. Andre Agassi penned a tell-all in which he admitted to rocking a toupee and using meth. What's the title of the book?
A. "Strung Out"
B. "Gack Is Wack"
C. "Faking It: A True Story"
D. "Open: An Autobiography"

---
94. Bucks rookie guard Brandon Jennings put up 55 points against the Warriors in his seventh game. T or F: He bested LeBron's record for most points scored by a rook.

---
95. In July, 17-year-old Zac Sunderland became the youngest sailor to circumnavigate the globe. Six weeks later, though, Brit Mike Perham, 3 1/2 months his junior, claimed the feat. Barrington Irving, FYI, is the youngest to fly solo around the world. How old was he?
A. 16
B. 19
C. 21
D. 23

---
96. Michelle Wie finally won her first LPGA tourney, on Nov. 15. Which Lopez twin is she dating, Brook or Robin?

---
97. After an unsuccessful go in NASCAR, Dario Franchitti returned to IndyCar to win his second crown. How many other IRL champs have tried their hand at stock cars?

---
98. MMA heavyweight Brock Lesnar is ailing, but in July he regained his title from Frank Mir. Lesnar taunted Mir, then flipped off the booing crowd. Which of these did he not say in his postmatch rant?
A. "Frank Mir had a horseshoe up his ass ... I pulled the sumbitch out and beat him over the head with it."
B. "I'm going to drink a Coors Light. That's right ... Bud Light don't pay me nothing."
C. "I want to say ''Hi' to my family and friends and, hell, I may even get on top of my wife tonight."
D. "Vegas, you're a great town. Full of criminals and hookers. Thank you!"

---
99. On Aug. 4 the Arena Football League announced it was suspending operations. It later filed for bankruptcy. Meanwhile, the United Football League was readying for its launch. Which of these are names of UFL teams?
A. Sentinels
B. Voodoo
C. Avengers
D. Redwoods

---
100. Olympic gymnast Shawn Johnson was the fifth athlete in nine seasons to rule Dancing With the Stars. Which of these jocks didn't win?
A. Helio Castroneves
B. Emmitt Smith
C. Chuck Liddell
D. Apolo Anton Ohno

SPONSORED HEADLINES
ESPN TOP HEADLINES
MOST SENT STORIES ON ESPN.COM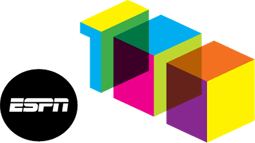 The year in sports had electricity (Bolt's 9.58), controversy (see: Mannygate) and one Super finish. But what do you get when you add firsthand memories to a lot of questions about the world of sports in 2009? ESPN The Magazine's ESPN 100.
1.First Person: Usain Bolt outruns the world


2. First Person: James Harrison's pick-six caps off first half of Super Bowl XLIII


3-11. Quiz Questions
12. First Person: Y.E. Yang bests Tiger at PGA Championship


13. First Person: Michael Vick returns to the NFL
14-25. Quiz Questions
26. First Person: Mine That Bird pulls huge upset at Kentucky Derby


27. First Person: DeWayne Wise saves Mark Buehrle's perfect game


28. Twitter becomes athletes' mouthpiece, changing everything


29. First Person: Syracuse basketball takes UConn to a historic six overtimes


30-47. Quiz Questions
48-60. Quiz Questions
61. First Person: LeBron James' buzzer-beater stuns Magic in Game 2


62-74. Quiz Questions
75. First Person: Anthony Napolitan's double front flip gets X Games buzzing


76-77. Quiz Questions
78. First Person: Xavier's Jordan Crawford dunks on LeBron James


79-89. Quiz Questions
90. Syracuse lacrosse squeaks by Cornell in NCAA Championship


91-100. Quiz Questions