Student body
3-D rendering of Penn State's athletes
Updated:
October 6, 2010, 12:59 PM ET
ESPN The Magazine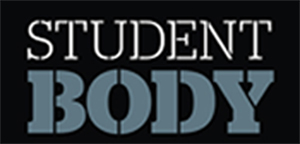 There's something stirring about an athlete in motion -- the ferocity of a wrestler shooting on his opponent, the grace of a guard dribbling in traffic, the bravado of a gymnast dismounting the beam. But an athlete in stillness can be just as moving. We took a 3-D scan machine to Penn State, one of the nation's largest (325-plus scholarship athletes) and smartest (82% graduation rate) athletics programs, to capture the forms of one Lion from each of the school's 29 varsity sports. What's the cut of a women's fencing champ? How does a women's All-Big Ten soccer star compare to a men's all-conference lacrosse attacker? And what does a 256-pound tackling machine look like stripped of his armor? All good questions, with awesome answers offered by the 29 athletes representing PSU's singular Student Body.
SPONSORED HEADLINES
ESPN TOP HEADLINES
MOST SENT STORIES ON ESPN.COM
ESPN The Magazine: October 18, 2010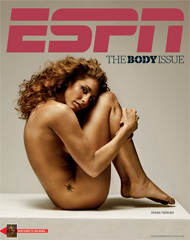 BUY YOUR FAVORITE BODY ISSUE COVER
Check out ESPN The Magazine's October 18, 2010 issue -- the Body Issue -- below.
Features
Video