New year, new rules: Rule No. 9
Updated:
December 15, 2010, 10:37 AM ET
ESPN The Magazine
Rule No. 9: Put the "C" in BCS
It's simple: If you can't even make it to your conference's title game, you shouldn't be welcomed into the Bowl Championship Series. To be fair, the nine also-rans that have gotten BCS invites over the years have played well in their bowls. But c'mon, these teams are what losers' brackets are for.
| SEASON | TEAM | BOWL | RESULT | SCORE |
| --- | --- | --- | --- | --- |
| 1998 | Florida | Orange | Beat Syracuse | 31-10 |
| 1999 | Tennessee | Fiesta | Lost to Nebraska | 31-21 |
| 2001 | Florida | Orange | Beat Maryland | 56-23 |
| 2001 | Nebraska | Rose | Lost to Miami | 37-14 |
| 2004 | Texas | Rose | Beat Michigan | 38-37 |
| 2006 | LSU | Sugar | Beat Notre Dame | 41-14 |
| 2007 | Georgia | Sugar | Beat Hawaii | 41-10 |
| 2007 | Kansas | Orange | Beat VaTech | 24-21 |
| 2008 | Texas | Fiesta Beat | Ohio State | 24-21 |
| 2010 | Arkansas | Sugar | Against Ohio State | TBD |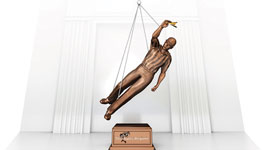 INDEX PAGE
FOOTBALL
BASEBALL
BASKETBALL
HOCKEY
SOCCER
GOLF
OTHER
MOST SENT STORIES ON ESPN.COM