New year, new rules: Rule No. 10
Updated:
December 15, 2010, 10:38 AM ET
ESPN The Magazine
Rule No. 10: Only one bowl game after Jan. 1
Let's take a trip back to 1997, when bowl season made sense: six big-time games on New Year's Day, the Sugar Bowl a day later -- then thoughts turned to spring practice. Today, we face a horizonless landscape with too many valleys and a peak on Jan. 10. Seven of this season's record 35 bowls come after Jan. 1. One, the Cotton Bowl (Jan. 7), does have a rich tradition -- but that tradition includes morning-after headaches. Yes, networks (guilty!) have airtime to fill. So let's fill it with drama! Here's the ask: no bowls besides the BCS title game after Jan. 1. But should commerce prevail, every post-New Year's day with a bowl must include a BCS game. In other words, the BBVA Compass Bowl would be the undercard it should be, not Jan. 8's main event.
SPONSORED HEADLINES
ESPN TOP HEADLINES
MOST SENT STORIES ON ESPN.COM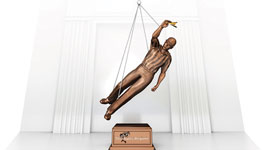 INDEX PAGE
FOOTBALL
BASEBALL
BASKETBALL
HOCKEY
SOCCER
GOLF
OTHER