New year, new rules: Rule No. 19
Updated:
December 15, 2010, 10:54 AM ET
ESPN The Magazine
Rule No. 19: Standardize the laws of the hardwood
A sport should speak in one voice. The rules of basketball, though, were written in the Tower of Babel, with discrepancies among the different levels. In the name of simplicity, we've taken it upon ourselves to choose which way works best. We even got longtime coach Nolan Richardson, who has perused the rule books of the NCAA (he won a title at Arkansas), FIBA (with the Panamanian and Mexican national teams) and the WNBA (currently with the Tulsa Shock), to back us up.
Stat
NCAA-MEN
NCAA-WOMEN
NBA
FIBA-MEN
Three-Point Line
20' x 9"
19' x 9"
23' x 9"
22' x 1.74"
Verdict: 23' 9" You have to work for that extra point. Too many shooters can connect from the shorter arc. Richardson agrees only the best shooters should be firing from long range.
Size Of Lane
12' x 19'
12' x 19'
16' x 19'
16' x 19'
Verdict: 16' x 19' A wider lane unclogs the action. When bigs camp out along the narrower lane, the game just gets cluttered. "Everyone sucks down there like flies to honey," the coach says. Still, he warns, don't widen the lane unless you're going to enforce three seconds.
Size Of Court
94' x 50'
94' x 50'
94' x 50'
91' x 10" x 49' x 2.5"
Verdict: 94' x 50' Really, FIBA? You can't add a few more feet? Get with the program.
Shot Clock
35 seconds
30 seconds
24 seconds
24 seconds
Verdict: 24 seconds More possessions, more fun.
On-The-Rim Goaltending
Violation
Violation
Violation
No Violation
Verdict: Violation "Of all the rules, it's the most ridiculous," Richardson says. "It means if you've got jumpers, you don't have to play D. I don't think players should be able to mess with a shot once you put the ball up."
Backcourt Violation
10 seconds
None
8 seconds
8 seconds
Verdict: 8 seconds An absurd holdover from the days when women truly played a different game (it was six-on-six, for starters) is the lack of a backcourt violation. And going to eight seconds encourages teams to press more. Fans like that. Coach Richardson too.
SPONSORED HEADLINES
ESPN TOP HEADLINES
MOST SENT STORIES ON ESPN.COM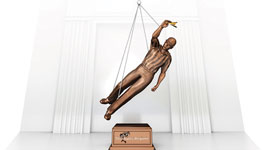 INDEX PAGE
FOOTBALL
BASEBALL
BASKETBALL
HOCKEY
SOCCER
GOLF
OTHER