Commentary
Logo man
Rick Reilly has a few suggestions for the PGA Tour's new logo.
Updated:
July 5, 2011, 5:25 PM ET
By
Rick Reilly
| ESPN.com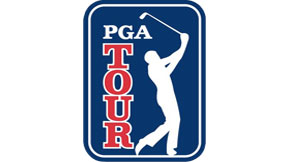 PGA Tour
If the European Tour is going to change its silhouette to honor one of its greats -- Seve Ballesteros -- shouldn't the PGA Tour do it?
After all, even the PGA Tour doesn't know who the logo is now. Some say it was patterned after Johnny Miller. Some say it looks like Tom Weiskopf. The tour says it's been changed so many times that it's really nobody.
With Tiger Woods MIA, is that the image the tour wants -- nobody?
It's time to fix this and fix it now. Pick from any of the following ideas and rank your picks here. And by the way? No charge.
| | | |
| --- | --- | --- |
| 1. Jack Nicklaus | 2. Phil Mickelson | 3. Ben Hogan |
| 4. Tiger Woods | 5. Arnold Palmer | 6. Sam Snead |
| 7. Byron Nelson | 8. Lee Trevino | 9. Corey Pavin |
| 10. John Daly | 11. Jim Furyk | 12. Chi Chi Rodriguez |
Love the column, hate the column, got a better idea? Go here.

Rick Reilly is the 11-time National Sportswriter of the Year. He contributes essays and commentary to "SportsCenter" and ESPN/ABC golf and tennis coverage. He's also the host of "Homecoming," ESPN's unique, one-hour interview show set in the hometowns of legendary athletes. For more Rick, check out the archive.

Feel like taking a detour from sane sports? Try Rick's new book, "Sports from Hell."
Columnist, ESPN.com
11-time National Sportswriter of the Year
Author of "Tiger Meet My Sister ... And Other Things I Probably Shouldn't Have Said."
2014 Inductee: National Sportswriters and Sportscasters Hall of Fame
LIFE OF REILLY
RICK REILLY, 52, has been voted National Sportswriter of the Year 11 times. His latest book is called "Sports From Hell: My Two-year Search for the World's Dumbest Competition." A finalist for the 2011 Thurber Prize for Humor, it's the account of his search for the dumbest sport in the world.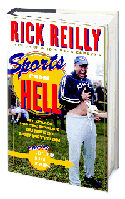 Not to give anything away, but a good bet would be either Ferret Legging or Chess Boxing. It also includes embarrassing attempts by Reilly to try Nude Bicycle Racing, Zorbing, Extreme Ironing, the World Rock Paper Scissors Championships and an unfortunate week on a women's pro football team.
To order: Amazon | B&N | Indie | Borders
More Reilly: Life of Reilly | Go Fish | Homecoming | @ReillyRick
MOST SENT STORIES ON ESPN.COM