Commentary
Ultimate bosses
Guys-in-charge worthy of recognition
Updated:
June 16, 2011, 8:04 AM ET
By
Peter Keating
| ESPN The Magazine
Not every franchise owner sucks. In ESPN The Magazine's Ultimate Standings 2011, these five scored the best in honesty, commitment to their communities and loyalty to core players.
1. Mike Ilitch, Red Wings
Ilitch also owns the Tigers, who finished 16th overall in fan voting.
2. Peter Holt, Spurs
3. Dan Rooney, Steelers
4. Mario Lemieux, Penguins
Lemieux, who rescued the Penguins from bankruptcy in 1999, is the only big-league athlete ever to become majority owner of a team he played for.
5. Shareholders, Packers
The publicly owned team chooses a board, who then elect a president to run the team.
Note: We incorrectly listed Penguins owner Mario Lemieux as No. 5 in our print edition of the 2011 Ultimate Standings. He is ranked No. 4 in our Ownership category.
Peter Keating is a senior writer at ESPN The Magazine, where he covers investigative and statistical subjects. He started writing "The Biz," a column looking at sports business from the fan's point of view, in 1999. He also coordinates the Magazine's annual "Ultimate Standings" project, which ranks all pro franchises according to how much they give back to fans. His work on concussions in football has earned awards from the Deadline Club, the New York Press Club and the Center for the Study of Sport in Society.
ESPN The Magazine: June 27, 2011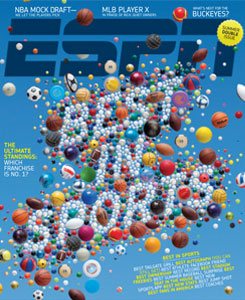 Features
Columns & Go/Play