No. 93: New York Mets
Ultimate Standings 2012
Updated:
September 6, 2012, 6:05 PM ET
By
Jeff Golf
| ESPN The Magazine

Last year's rank: 117
Title track: 73
Ownership: 113
Coaching: 66
Players: 68
Fan relations: 95
Affordability: 107
Stadium experience: 84
Bang for the buck: 85

Only one more year of paying Jason Bay! That's the good news. Okay, to be fair, the New York Mets made a nice improvement from last year's embarrassing rank of 117, the worst in all of baseball, but the club still has serious issues. Many of the team's fans think owner Fred Wilpon (No. 113) has cash-flow problems stemming from his investments with Ponzi-schemer Bernie Madoff. The team's dwindling payroll -- and Wilpon's ill-timed joke in spring training when he started waving $5 dollar bills -- has done nothing to convince them otherwise. In 2011, the Mets opened the season with a $142 million payroll; in 2012, it was down to $94 million. Franchise shortstop Jose Reyes signed with the Marlins last offseason and told reporters that the Mets never made him a competitive offer. Wilpon sold minority shares for a total of $240 million in March, but he and his son, Jeff, the COO, remain in control of the team. Citi Field (opened in 2009) is a pretty park, but fans aren't enamored with the product of a team that will miss the playoffs for the sixth straight season. Once Bay and Johan Santana (owed $25.5 million in 2013) come off the payroll in 2014 -- excluding the 3 mil buyout for Bay that year -- GM Sandy Alderson will have greater flexibility. Until then, there isn't much reason to be optimistic.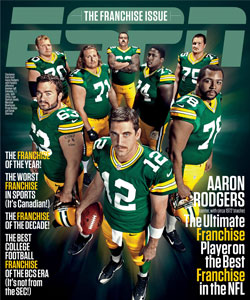 MOST SENT STORIES ON ESPN.COM