No. 44: Seattle Seahawks
Ultimate Standings 2012
Updated:
September 7, 2012, 12:01 PM ET
By
Brian Kamenetzky
| ESPN The Magazine

Last year's Rank: 61
Title Track: 55
Ownership: 28
Coaching: 29
Players: 31
Fan Relations: 48
Affordability: 75
Stadium Experience: 7
Bang for the Buck: 74
The change from Qwest to CenturyLink did little to dampen the enthusiasm of Seahawks fans for their home roost. Despite a 23-41 record since 2008, including consecutive 7-9 seasons under Pete Carroll, the Seahawks have sold out 77 consecutive games. Hawks faithful still make their home stadium the league's most unfriendly venue for visiting teams to run their offense, as measured by a league-leading 111 false start calls against opposing squads since 2005. Local flavor makes fans feel at home, whether by choosing the music each week for the Seahawks as they emerge from the tunnel, the Beecher's Mac and Cheese carts, or the local craft beers on tap (including Redbridge, a gluten-free offering for gluten averse Seattleites). About the only complaint at "the Clink" -- about the team, really -- are the prices. While the average ticket ($66.60) comes in below league average ($77.36), brews (with or without gluten) are tied for the NFL's fifth priciest ($.50 an ounce), and parking ($40) comes at a 54 percent premium over league mean. (Thankfully, there are ample options for public transport.) All good when the team pushes for Super Bowls, but a little lagging in Bang for the Buck when they're not.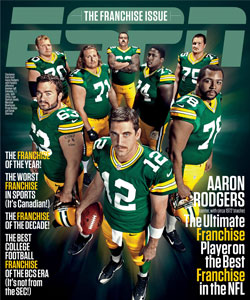 Nike Men's Away Limited Jersey Seattle Seahawks Russell Wilson #3 Shop »
MOST SENT STORIES ON ESPN.COM