Rashard Mendenhall rushes to No. 1
Updated:
January 31, 2011, 9:46 PM ET
ESPN
The entire sports world might be fixated on Jay Cutler, but we're still about recognizing individual athletes who post monster weeks. Case in point? Steelers running back Rashard Mendenhall, who punched Pittsburgh's ticket to Super Bowl XLV by punching through the Jets' defense.
Mendenhall's powerful runs earned him the No. 1 nod over Packers rookie Sam Shields, who brought down two game-changing interceptions in the NFC Championship, and Clippers phenom Blake Griffin, who continues to dominate the NBA.
So, did the gang who talk sports for a living get it right? Don't be shy; check out the full list and share your comments below!
Our all-star panel: John Buccigross, Josh Elliott, Robert Flores, DJ Gallo, Jemele Hill, Dana Jacobson, Brian Kenny, Jeff MacGregor, Bram Weinstein, Trey Wingo and YOU.
Week: 1 | 2 | 3 | 4 | 5 | 6 | 7 | 8 | 9 | 10 | 11 | 12 | 13 | 14 | 15 | 16 | 17 | 18 | 19 | 20 | 21 | 22 | 23 | 24 | 25 | 26 | 27 | 28 | 29 | 30 | 31 | 32 | 33 | 34 | 35 | 36 | 37 | 38
2010-11 Power Rankings: Week 39
Rank (LW)
Player
Comment
1
(NR)
Rashard Mendenhall
Steelers


Can't wait? Mendenhall didn't wait for the Jets' defense to wake up, rushing 27 times for 121 yards to carry the Steelers to Arlington, Texas.
2
(NR)
Sam Shields
Packers


When you intercept a pass on fourth-and-4 to seal a trip to the Super Bowl, you're having a good week. Add another interception and a sack, and you've got yourself a recipe for an NFL rookie record.
3
(NR)
Blake Griffin
Clippers


In his past three games, Griffin has the average stat line of a mythical creature: 26.3 points, 14.7 rebounds and 6 assists. If he keeps cleaning the glass like this, Windex might soon be out of business.
4
(NR)
Martin Kaymer
Golf


He needed a top-7 finish in Abu Dhabi to supplant Tiger Woods as the world's No. 2 golfer, but lapping the field and defending his title with a 24-under victory will do just fine. Move over, Tiger.
5
(1)
Aaron Rodgers
Packers


We know he didn't play his best game, but can you honestly say his Super Bowl-clinching effort doesn't deserve a spot on this list? He ran for a TD, threw for 244 yards and had the awareness to make a TD-saving tackle. Rodger that.
6
(NR)
Derrick Rose
Bulls


They say every rose has its thorn, but we're struggling to see any sore spots in this guy's game. He averaged nearly 26 points, 5 rebounds, 8 assists and 2 blocks this week, and has the Bulls running up the Eastern Conference standings.
7
(2)
Ben Roethlisberger
Steelers


His numbers might not jump out at you, but anyone who watched the Steelers win Sunday knows Big Ben is a big reason why. His 2-yard TD run and gutsy playmaking with the game on the line have the Terrible Towels waving for one more game.
8
(NR)
Isaiah Thomas
Washington


The 5-foot-9 Washington point guard is playing big and living up to his namesake. This past week, Thomas averaged 20.5 points, 6 rebounds and 9 assists in wins over Arizona and Arizona State.
9
(NR)
Tim Thomas
Bruins


The Bruins goalie saved 107 of the 113 shots fired at him this past week to lead Boston to the No. 1 spot in the Northeast Division. Thomas the tank, indeed.
10
(NR)
Kim Clijsters
Tennis


Whether embarrassing reporters on live TV or embarrassing opponents on the court, Clijsters had a pretty powerful week. The third seed moved on to the quarterfinals of the Aussie Open and now is the favorite to take home the title.
Last five out: Lindsey Vonn (Skiing), Steven Stamkos (Lightning), Clint Dempsey (Fulham), B.J. Raji (Packers), Jimmer Fredette (BYU)
Facebook fan results: 1. Aaron Rodgers, 2. Blake Griffin, 3. Ben Roethlisberger, 4. Rashard Mendenhall, 5. B.J. Raji
Make sure to visit the ESPN Facebook page every Tuesday to cast your vote!
CROSS-SPORT POWER RANKINGS 2010

Cross-Sport Power Rankings compares the best athletes across all professional sports. Check out the rest of our individual sport power rankings.
MORE POWER RANKINGS
FACEBOOK FAN RESULTS

1. Aaron Rodgers
2. Blake Griffin
3. Ben Roethlisberger
4. Rashard Mendenhall
5. B.J. Raji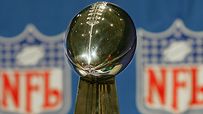 Who's going to hoist the Lombardi Trophy? The Steelers and Packers are headed to Arlington, Texas to square off in Super Bowl XLV.
SUPER BOWL XLV: Steelers vs. Packers
CHAMPIONSHIP GAME COVERAGE
NFC: Packers 21, Bears 14
AFC: Steelers 24, Jets 19
NFL BLOG NETWORK
FOLLOW US ON TWITTER
ESPN PASSPORT
MOST SENT STORIES ON ESPN.COM