College Basketball Confidential 2010
The Mag gets the lowdown on college basketball from the guys who know it best
Updated:
November 5, 2010, 6:34 AM ET
ESPN The Magazine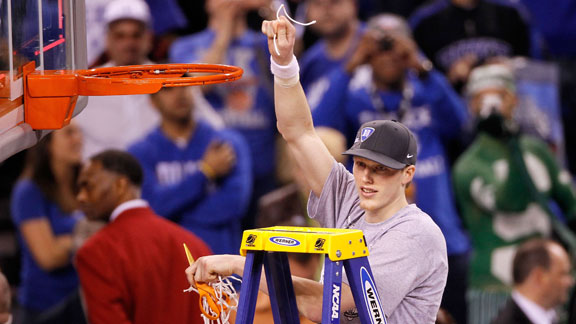 Getty ImagesPlayers and polls agree: the No. 1 Blue Devils are primed for another huge year.
This fall, we interviewed 170 college basketball players for our always-tough confidential survey. As usual, we ended up with revealing answers from the players who play the games, a few of them smart alecks who did some surveying of their own. This confidential's Eddie Haskell is a standout America East player who answered all 20 of our questions, then had about 20 questions for us. "Do you know Doug Gottlieb?" he asked. Us: "Yes, he's a very nice guy." "How tall are you?" "Not as tall as you, Mr. Double-Double Threat." "What sports did you play?" "Hey, are you quoting us here?" "Nope -- these questions will remain confidential, and your name will not be appearing in print. Thank you." Uh, okay. Same to you.


















SPONSORED HEADLINES
ESPN TOP HEADLINES
MOST SENT STORIES ON ESPN.COM
ESPN The Magazine: November 15, 2010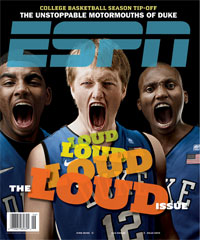 Check out ESPN The Magazine's November 15, 2010 issue -- the Loud Issue -- below.
Features