Commentary
Page 2 readers pick top summer movie
Originally Published:
July 8, 2010
By
Jerry Greene
| Special to Page 2
"You're killing me, Smalls!"
That was the reaction when I asked for the top summer sports flick of all time and had the temerity to not mention "The Sandlot" as a candidate.
In the biggest landslide we have had while voting for these Page2 Top 10 lists, "The Sandlot" (1993) was chosen by more than one-third of the voters to run away with the victory, somewhat ironic considering it is that rarest of sports movies -- one that doesn't care about who wins the "Big Game." In fact, it doesn't even have a "Big Game."
Hardly a gigantic success when it was released, "The Sandlot" has a modest gross income of $32.4 million, according to the Internet Movie Database. But what it clearly had was the kind of nostalgic delight for childhood summers that "A Christmas Story" had for childhood winters.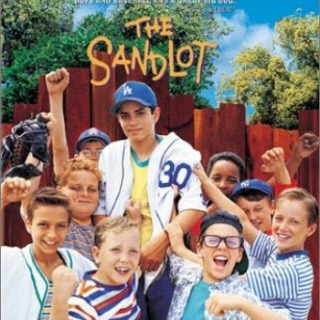 Courtesy of 20th century fox In a landslide, the movie "Sandlot" was our readers' winner for best summer sports movie.
It is the simple story of a bunch of kids playing ball every summer day and somehow losing a baseball autographed by Babe Ruth on the dark side of a fence patrolled by The Beast, a dog seemingly as big and ferocious as a tyrannosaurus rex. Oh, and there was the lifeguard and "the kiss of life."
Here's a sampling of your remarks:
• "How dare you omit 'The Sandlot.' Baseball. Summer. The Beast. Ham Porter. Heroes. Legends. PF Flyers. Fourth of July. Big Chief. S' mores. WENDY PEFFERCORN!" -- Steve K., Long Valley, N.J.
• "Who doesn't remember leaving the house early in the day, playing ball with all your neighborhood friends, and not coming home until you heard your mother yelling that it was dinner time? Just brings me back to a much simpler time and it's been fun to share with my two sons." -- Christine, Albuquerque, N.M.
• "It is a generational thing. It is a sports movie about being a normal American kid in the summer, all tied together by baseball." -- Matt A., Richmond, Va.
• "Because it is a timeless look at what it was like growing up when summers were spent outdoors on sandlots playing baseball with kids from the neighborhood. Because it is a classic take on being the new kid on the block. Because it is an honest look at the relationship between a father and son. Because it doesn't fall into the trap of sentimentality except that last scene that really does tug on the heart strings. Because James Earl Jones has a cameo as an aging, blind baseball player. Because The Babe appears in a dream. Because a dog plays a starring role. And because it is one of the funniest movies about growing up ever made." -- Marybeth K., Falls Church, Va.
That about covers it, Marybeth.
And for those who have never seen the movie or haven't seen it in years, it is available as a "Watch Instantly" option on Netflix.
And now for the also-rans:
• No. 2 -- "The Natural" -- "Can't help but love the lights smashing and transition to playing catch with your son." -- Dee J.
• No. 3 -- "Caddyshack" -- "Hilarious jokes still funny 30 years later, mocks a stupid 'sport' and there's nudity." -- David.
• No. 4 -- "Major League" -- "'Are you saying Jesus Christ can't hit a curveball?'" -- Ben M., Peoria, Ill.
• No. 5 -- "Dodgeball" -- "Lots of quotable lines, a cameo by a great summer athlete in Lance Armstrong, and it's always funny when someone gets hit in the face." -- Vicki A., Tempe, Ariz.
• No. 6 -- "The Big Lebowski" -- "The 'Dances with Wolves' of Desert Storm-era bowling movies." -- Paul H., Santa Monica, Calif.
• No. 7 -- "A League of Their Own" -- "Madonna, Geena Davis and Rosie O'Donnell. It doesn't get hotter than that!" -- Wesley R., Nashville, Tenn.
• No. 8 -- "Rocky III" -- "Mr. T as Clubber Lang plus Hulk Hogan as Thunderlips gave is the perfect summer sports flick for the early Eighties." -- Jordan H., Atlanta, Ga.
• No. 9 -- "Happy Gilmore" -- "A fond remembrance of when a golfer shouting obscenities and slamming clubs was considered taboo. And he wasn't even internationally disgraced for his extramarital affairs. Wait. Did I just give Adam Sandler a plot for Happy Gilmore 2? Oh well, it will still beat 'Grown Ups.'" -- Josh C., Roslyn, N.Y.
• No. 10 -- "Summer Catch" -- "It has 'Summer' in the name and it has Jessica Biel." -- Duran L., Indiana.
We're not quite done. Many of you were kind enough to mention what you believe is the worst summer sports flick of all time. We're not going to rank them because when you are this bad, there is no ranking.
But it you want to have a weekend movie festival to test yourselves, we suggest you rent this disgusting quartet: "The Scout," Major League III," "Rookie of the Year" and "Summer Catch."
Then, if there are any survivors, finish them off with "Ed." We'll close with two comments about this 1996 epic that is listed 90th on the IMDB.com's list of the 100 worst movies of all time:
• "Ed -- an ape playing baseball is as probable as Luis Gonzalez hitting 57 home runs without the use of steroids." -- Joel S., Provo, Utah.
• "Because of 'Ed,' if I ever see Matt LeBlanc, I will punch him in the face. And I want to punch the chimp, too." -- Jarrod D., Fort Myers, Fla.
Jerry Greene is a retired columnist for the Orlando Sentinel. He can be reached at osogreene@aol.com.
SPONSORED HEADLINES
ESPN TOP HEADLINES
MOST SENT STORIES ON ESPN.COM