Commentary
LeBron Poetry Contest's famous losers
Originally Published:
November 3, 2010
By
Patrick Hruby
| Page 2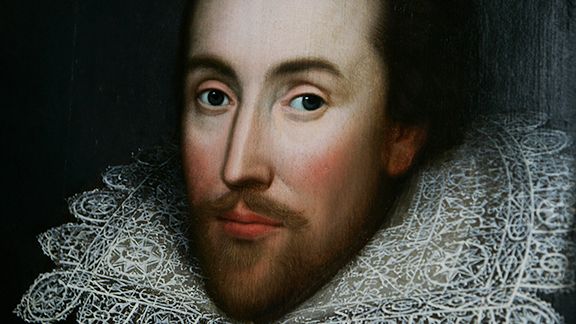 AP Photo/Lefteris PitarakisWilliam Shakespeare did not win the LeBron James Poetry Contest.
When a 24-year-old recent college graduate won Miami's official LeBron James Poetry Contest -- and no, we're not making that up -- her four-line verse didn't just beat out 1,100 other submissions. It topped entries from some of the literary world's greatest writers. Take a look:
Sonnet 18
By William Shakespeare
Shall I compare thee to Michael Jordan?
Actually, no. MJ would never wuss out by teaming up with Hakeem
Where the Sidewalk Ends
By Shel Silverstein
There is a place where the sidewalk ends
And before the ocean begins
And there the sand is soft and white
And there the bottle service lasts all night
And there the moon-bird takes his talents
Because Cleveland is cold and boring
The Road Not Taken
By Robert Frost
Two roads diverged in free agency, and I --
took the one Maverick Carter suggested
And that was pretty dumb
Still I Rise
By Maya Angelou
You may write me down in history
With your bitter, comic sans lies
You may trod me with your racist Tweets
But still, like a bird, I'll rise
Does my talent spoil you?
Why are you beset with doubt
'Cause I dunk like I've got corporate cash
Gushing from my bank account
(And I do)
If
By Rudyard Kipling
If you can meet with Triumph and Disaster
And treat those two impostors just the same
Pat Riley has no place for you on his roster
Give him back his bag of rings
How Do I Love Nike?
By Elizabeth Barrett Browning
How do I love Nike? Let me count the ways
I love Nike to the depth and breadth and height
My soul can reach, when marketed just right
For the ends of being a global icon
I love Nike for commercials used to paper over
My old griefs, and for the tasty doughnuts
(Hi Chuck!)
I love Nike with a love I seemed to lose
With my lost Q score -- a downward rocket!
-- and, if Phil Knight chooses,
I shall love Nike alongside Sonny Crockett
Patrick Hruby is a freelance writer and ESPN.com contributor. Contact him at PatrickHruby.net.