Commentary
Q&A: Joel Anthony loves his BlackBerry
Updated:
December 15, 2010, 5:34 PM ET
By
Mario Sarmento
| Special to Page 2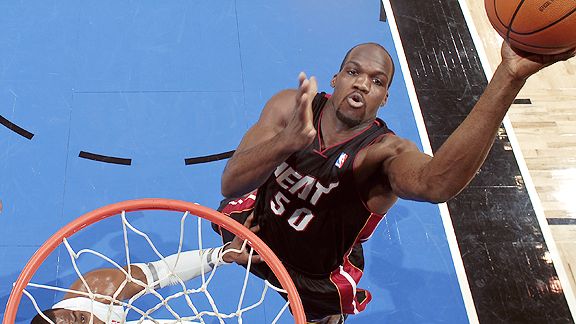 Fernando Medina/NBAE/Getty ImagesJoel Anthony is in his fourth season with the Heat.
Joel Anthony, an undrafted center out of UNLV who had been in Miami for three seasons, was re-signed this offseason to provide a little grit to complement the flash of Dwyane Wade, LeBron James and Chris Bosh.
The 6-foot-9, 254-pound center grew up in Montreal before playing college basketball in Las Vegas.
Page 2 had the chance to talk with Anthony about his likes and dislikes: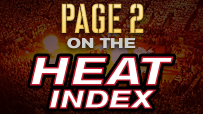 Be sure to check out Page 2's spin on the happenings of the Miami Heat:
• Q&A: Mario Chalmers admires Jordan
• DJ Khaled not worried about his Heat
• Q&A: Carlos Arroyo on being unique
• Q&A: Joel Anthony loves his BlackBerry
• Q&A: Juwan Howard idolized Dr. J
• 'Don't Hate Miami' defends city's honor
• Seikaly: Chemistry hurting Heat
• LeBron's stylist talks NBA style, tips
• Q&A: House wants Obama's number
• 'Grandmothers' standing by LeBron
• LeBron Poetry Contest's famous losers
• LeBron Poetry Contest claims winner
• Is this man a LeBron lookalike?
• Collectors eye first LBJ card with Heat
• Prose flows in LeBron Poetry Contest
• Hill: Miami is now LeBron's town
• Miami mayor: Heat to silence critics
• Seikaly: Why all the fuss?
What's your favorite midnight snack?
Mike And Ike [fruit-flavored jellybeans], some type of smoothie.
What's the last concert you attended?
Probably Machel Montano, a soca [soul calypso] artist. It was in Toronto in the summer.
What was the first car you owned?
Chrysler 300 SR 8. It was an '07. It ran great.
What's your most prized possession?
Between the laptop and the BlackBerry; I might have to go with the BlackBerry ... I'm a technology guy.
What movie can't you see enough?
"Any Given Sunday." For some reason the last Batman (too), "The Dark Knight." I just thought they were really good movies; I was into it. "The Dark Knight" I thought was really good, especially with Heath Ledger playing Joker -- I thought he stole that movie.
What person's cell phone number would you most like to have?
The only one I need is my mom's ... I couldn't tell you.
If you had one week to escape to anywhere, where would you go?
Oh, Antigua ... it's just a great island, great beaches, just so calm and peaceful, beautiful weather.
Who'd you most admire growing up?
I wanted to be a lawyer like Perry Mason. When I was a kid in Antigua, they would show "Perry Mason" reruns, and I wanted to be a lawyer ... there was just something about it that intrigued me. To be intelligently arguing [issues].
Mario Sarmento is a freelance writer for Sports Media Exchange, a national freelance writing network.