Commentary
Here are some things that still nag me
Updated:
January 2, 2011, 3:39 PM ET
By
Jerry Greene
| Special to Page 2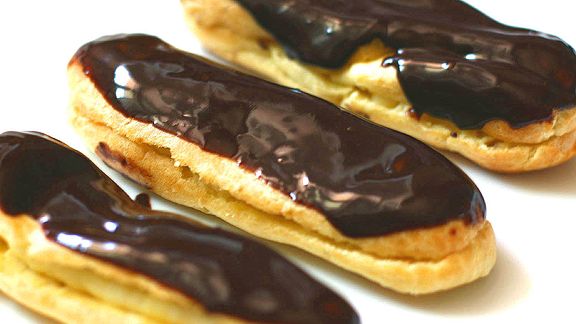 iloveeclair.blogspot.comSo I guess my eclair diet didn't work, so I'll need to come up with other resolutions.
What a disappointment. I entered 2011 convinced I would get rich from my new book, "The Eclair Diet: A Dream Come True," but the new year is only two days old and I've gained three pounds.
Still, as diets go, it's a tasty one.
What did we learn in 2010, class? Well, for one thing, we know Pennsylvania Gov. Ed Rendell has got our back. And before we charge into 2011, here are a few final thoughts on '10 that nag at me:
• Shouldn't we feel bad for Jimmie Johnson? All he does is keep dominating his sport and nobody particularly cares.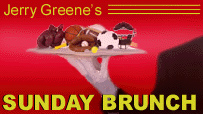 • In baseball, we still don't have answers for its two biggest questions: Do steroids help batters or pitchers more and why do some players keep their index finger on the outside of their glove?
• Does Zenyatta know?
• And how could Danica Patrick have been booed in Indy, how?
While searching for those answers and a sugar-free eclair, let's move to the main courses of the first Sunday Brunch of 2011 as supplied by some of the best writers in the biz.
• In 2010 we frequently looked to Greg Cote of the Miami Herald for terrific and humorous notes columns. But not this time. This time he tells us of Kye (formerly Kay-Kay) Allums, the transgender athlete playing on the women's basketball team at George Washington University. It's not a story of sensationalism but one of quiet courage.
• Steeler quarterback Ben Roethlisberger knows about scandal but is trying to put it behind him. Carl Prine of the Pittsburgh Tribune-Review examines a poll taken in the Steelers area to find out if Roethlisberger's football success has altered how fans feel about him as a person.
• New England's Tom Brady is a quarterback that is hard to dislike no matter how you feel about his hair. Robert Lee of the Providence Journal helps us take a look at how many league records Brady and the Patriots have broken this season. It's impressive.
• Nobody loves kickers. Judy Battista of the New York Times examines the process of "freezing the kicker" and discovers surprising results. It really works.
• And while we are talking about "freezing," Kevin McGran of the Toronto Star reports of the Maple Leafs "weather road trip from hell." Read the story and decide for yourself if the players made a poor decision when they helped some reporters survive.
• Closing with my Week 17 NFL picks column that is full of "Upset Specials" because I'm so far behind in my own "Beat Jerry" contest. Read it and find out what "desperate" looks like.
Closing note: Michigan and Michigan State outscored by the SEC 101-21. Somewhere, Vanderbilt is laughing.