Commentary
Test time: World Cup of Cricket trivia!
Updated:
February 17, 2011, 7:19 PM ET
By
Amar Shah
| Special to Page 2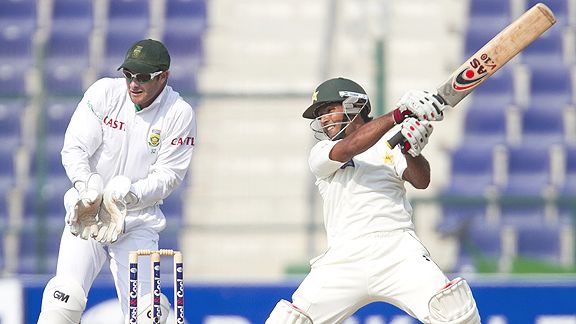 AP Photo/Francois SteenkampThe World Cup of cricket begins this weekend and we have a quiz for you to prepare.
The World Cup of cricket begins this weekend, and here's a quiz to get you prepared:
1. Which two neighboring countries participated in the first international cricket match in 1844?
A. America and Russia
B. America and Canada
C. India and Pakistan
D. Sri Lanka and India
2. What do you call cricket's equivalent of a pitcher?
A. kegger
B. thrower
C. chucker
D. bowler
3. This country is like cricket's version of the New York Yankees and has won a record four Cricket World Cups:
A. India
B. South Africa
C. Australia
D. West Indies
4. What beverage do cricket players usually sip in between innings?
A. Whiskey
B. Red Bull
C. Tea
D. Gatorade
5. Which is a real cricket term?
A. Donkey-drop
B. Dibbly-dobbly
C. Doosra
D. All the above
[+] Enlarge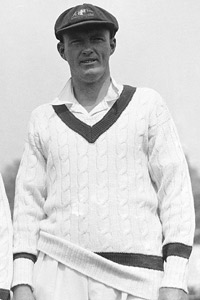 AP Photo/Staff/PutnamThis Australian legend has the same name as a U.S. political commentator.
6. What type of bird name is used when a batsman gets out without scoring any runs?
A. Duck
B. Dodo
C. Goose
D. Eagle
7. Which king did John Goodman play in 1991 in which he learned to play cricket?
A. George
B. John
C. Ralph
D. Edward
8. This Australian cricket legend shares a name with a famous American political commentator:
A. Keith Olbermann
B. Bill O'Reilly
C. Sean Hannity
D. Glenn Beck
9. He's known as India's greatest cricketer, with nicknames like the Little Master and the God of Cricket:
A. Apu Nahasapeemapetilon
B. Jamal Malik
C. Sachin Tendulkar
D. Saleem Sinai
10. Which famous British author was also a cricket player who named his characters after certain players?
A. Charles Dickens
B. JK Rowling
C. Rudyard Kipling
D. Sir Arthur Conan Doyle
Answers: 1-B; 2-D; 3-C; 4-C; 5-D; 6-A; 7-C; 8-B; 9-C; 10-D
Amar Shah is a writer and producer living in Los Angeles. He's currently developing a romantic comedy screenplay set in the world of cricket. He can be reached at shahespn@gmail.com