Texas Rangers: Lenny loses it
Updated:
September 29, 2010, 3:32 PM ET
Page 2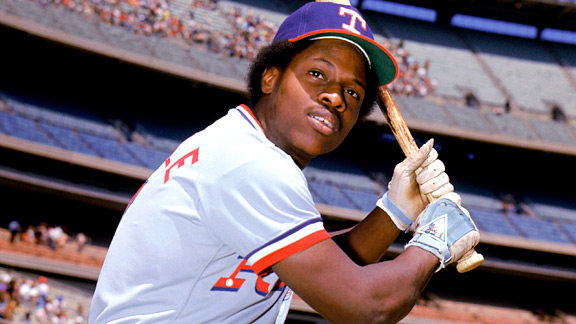 Louis Requena/MLB Photos/Getty ImagesThe usually mild-mannered Lenny Randle lost his cool in an ugly incident.
You just don't see old-fashioned baseball fights anymore. And by that, we mean a player attacking his manager after the manager had called him a punk. (It's really too bad we didn't have a 24-hour sports network in the '70s.)
Randle had been the team's starting second baseman in 1976 (he hit .224), but felt he wasn't being given a chance to beat out rookie Bump Wills during spring training. Manager Frank Lucchesi told reporters he was tired of Randle's complaining. Randle threatened to leave camp. "It's just too damn bad somebody stopped him from leaving," Lucchesi told reporters. "I'm tired of these punks saying 'play me or trade me.' Anyone who makes $80,000 a year and gripes and moans all spring is not going to get a tear out of me."
Note: $80,000 was a big salary back in 1977.
A couple days later, the two were talking before a game when Randle attacked Lucchesi (who may or may not have called Randle a punk to his face), giving the 49-year-old manager a concussion and breaking his cheekbone in three places. Randle was suspended for 30 days and traded to the Mets. Lucchesi would be fired in June -- by which time Sports Illustrated would write a glowing review of Randle's performance with the Mets.
---
1 | 2 | 3 | 4 | 5 | 6 | 7 | 8 | 9 | 10 | 11 | 12 | 13 | 14 | 15 | 16 | 17 | 18 | 19 | 20 | 21 | NEXT IMAGE >>
SPONSORED HEADLINES
ESPN TOP HEADLINES
MOST SENT STORIES ON ESPN.COM