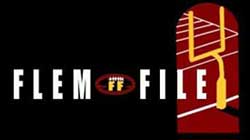 You're busy. I get it. You've got the election coming up, the stock market woes, and, shoot, Halloween is right around the corner. Do you even have a costume yet? My point is, who has time to read a full-length column these days? They're so long. And filling. The solution? Another round of the Flem File's famous 30-second columns. All the information and opinion you crave, but with a fraction of the words.
PINKIE SWEAR
By now we've all heard the story of Trevor Wikre. He's the misguided soul who plays right guard for Division II Mesa State College in Grand Junction, Colo., who actually had doctors amputate his right pinkie so he wouldn't miss the rest of his senior season. At this point I'm not really sure who's a bigger idiot here: a kid who would actually chop off part of his hand so he wouldn't miss the ultimate, once-in-a-lifetime gridiron challenge of playing against teams like the Colorado School of Mines, or a sports culture so ridiculously lacking in perspective that it would actually glorify and celebrate an act of what is essentially self-mutilation? What Wikre did wasn't tough, or cool, or funny. It wasn't heroic -- not even close, at least not to anyone who has participated in sports at a high level. It didn't demonstrate an elevated love or commitment to the sport. It wasn't "old school." It was "no" school. Shame on his parents. Shame on his coaches. Shame on his doctors. And mostly, shame on the rest of us for creating such a warped, shallow, infantile definition of what is tough in sports, enforcing it on athletes for our own entertainment and then turning our backs on these guys when they're all washed-up, crippled, nine-fingered zombies -- at the age of 35. Look, any shortsighted meathead can lop off a digit. A real stud is someone with enough inner strength and perspective to keep all his fingers attached and instead summon the courage to somehow deal with the horrific, gut-wrenching, catastrophic idea that his football career was cut short by 60 days.
---
LONDON CALLING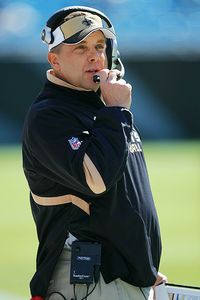 Paul Jasienski/Getty Images
Sean Payton's first coaching job sounds pretty sweet, doesn't it?
"All the beer I could drink." That's what Saints coach Sean Payton says he received as a signing bonus for his first football coaching gig in 1987. After failing to land a coaching gig in the NFL, CFL or AFL, Payton agreed to coach the Leicester Panthers in the British beer league. The Panthers were owned by Everards Brewery, and they offered Payton free housing, a free car, and all the bitter ales he could drink if he'd toss the pigskin around on the pitch and teach the local lads a thing or two about American footie. (Side note: They take their beer-league football seriously across the pond. Well, the beer part at least. The last European beer-league football game I saw was outside of Bern, Switzerland, and one of the refs actually had a bottle of beer in his back pocket. I'm sure it was for hydration purposes only.) Anyway, Payton had to wash the uniforms and scrounge for equipment, travel to games in a wrecked old bus and battle the cultural divide (the four Americans on the team kept trying to cool the free beer in ice, while their British teammates kept trying to warm it up) -- and he loved every minute of it. You know, just when you think there's nothing left to love about the business of football, a yarn like this comes along that makes you believe once again in a sports world where, if you hand out enough free beer, I swear, anything is possible. "I'm not sure if they even play anymore, but we had some great times," Payton said this week after his Saints traveled across the pond to play in London. "Right out of college, having the opportunity to come overseas and enjoy a different area of the world was a good experience for me. I met a lot of great people and made a lot of good friendships." One of those just happened to be rugby legend Martin Johnson, former English captain and the new England team manager, who got his start in Leicester as a part-time tight end on Payton's team. The Saints coach says his time in Leicester convinced him to give coaching a shot back in the States, where he would eventually become the 2006 NFL Coach of the Year. Talk about your triumphant returns. And who would have guessed that after all this time, the greatest athlete Payton ever coached wouldn't be Drew Brees or Reggie Bush, but a rugby legend from Leicester on a team that paid him in ale.
---
30 DEGREES OF SEPARATION
(Writer's note: This is a guest column by Flem File reader Ed in Pittsburgh.)
I started going through the last few weeks of losing bets on the NFL and pondered the grand parody of it all. After doing a little research, I can prove that anyone can beat anyone at anytime. I have included all teams from the NFL except Detroit, who can't beat anyone, and Chicago, who just can't beat the NFC South.
(Writer's note: First, sorry, these writer's notes are annoying. Second, after the Bears beat the Vikings, I tried to insert Chicago into this puzzle, but gave up after 90 minutes and a massive migraine. But please, be my guest … )
Follow the 30 degrees of the NFL:
The Bengals lost to
the Giants who lost to
the Browns who lost to
the Ravens who lost to
the Steelers who lost to
the Eagles who lost to
the Cowboys who lost to
the Redskins who lost to
the Rams who lost to
the Seahawks who lost to
the 49ers who lost to
the Saints who lost to
the Vikings who lost to
the Packers who lost to
the Falcons who lost to
the Panthers who lost to
the Bucs who lost to
the Broncos who lost to
the Chiefs who lost to
the Raiders who lost to
the Bills who lost to
the Cardinals who lost to
the Jets who lost to
the Patriots who lost to
the Chargers who lost to
the Dolphins who lost to
the Texans who lost to
the Jaguars who lost to
the Titans.
---
INJURY TIMEOUT, PLEASE
Monday night was a perfect, prime-time showcase of the injury problem that's plaguing the NFL. Let's just say you're a Pats fan, and your best friend is a huge Broncos fan, and in August you guys plunked down $500 for two tickets to the game. Including parking, food, concessions, gas, a new game jersey, a giant foam finger, travel costs and time away from work, you probably spent somewhere north of a grand for this game. But did you get your money's worth? Hmmm. You didn't get to see league MVP Tom Brady -- nope, he's one of the nearly two dozen Pro Bowl players out due to injury this year. Your buddy was excited to see Jay Cutler live -- nope, he got hurt in this one, too, bad hand. Well, at least you can always count on legendary Patriots defensive back Rodney Harrison, right? Nope, sorry, bad wheel -- gone for good, maybe. Running back Laurence Maroney? IR. Sammy Morris? Snap. Nick Kaczur? Crackle. Jarvis Green? Pop. The truth is, because of the league's escalating violence and mounting pile of broken bodies, you and your buddy just paid a fortune to sit and watch a preseason game.
This week, I talked to a longtime member of the NFL's competition committee, who told me that after the season the committee watches tape on, and evaluates in detail, every major injury that occurs during the season. (I think they'd better start breaking down the 2008 film right now.) To be honest, I was shocked but impressed that the league was that in tune with what's going on with injuries. The competition committee also keeps a very close eye on the game's "markers" -- things like points per game, yards per game, penalty flags, scoring differential -- and if they conclude that the injuries are affecting the quality of the product in a significant way, I was told there would be swift and dramatic changes made to correct the problem.
I sure hope so.
---
HAUTE CULTURE
I have a new all-time favorite person in sports.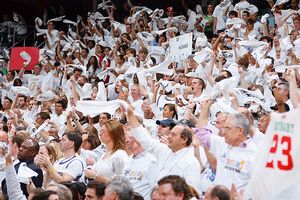 Ned Dishman/NBAE/Getty Images
Here they are, those crazy Washington Wizards fans.
Let's face it, one of the lamest trends in a long, loooong time is this whole "whiteout" gimmick, where all the sheep in the stands pinkie-swear to each other to don the exact-same-colored T-shirt so that during the game even aliens orbiting the planet from outer space can look down and see just how easy it is to manipulate our sad dueling insecurities of belonging and homogeny. OK, that's a tad overdramatic. But honestly, I see a stadium full of people in the same-colored clothes and instead of inspiring me, it actually reminds me of either: A) a chicken coop, or B) one of those groups waiting for a spaceship to land at the 7-11 and take them all to Zemulon.
(Still think it's a totally awesome display of awesomeness? Fan whiteouts were actually invented in Canada. In the 1980s. Just like parachute pants. And Loverboy.)
Anyway, back during last season's NBA playoffs, the Washington Wizards staged one of these lame-o same-o's. But halfway up the stands behind the Wizards' bench was what looked like the arena's lone holdout: a guy dressed in a black sweatshirt with green dots that seemed to match the lime green collar of his shirt. And he sat there for the entire game, gladly, happily, proudly -- a couture contrarian. Wherever you are, brave whiteout dissenter, I salute you.
Now, it might just have been an awesome new sweater he didn't want to cover up. But I'd like to think that, perhaps, this guy stood up in his section before the game and said, "I say, with all due respect, no thank you to your free white Beefy T-shirt, because I believe, deeply, that the true transcendent beauty of sports is the fact that, despite our vast racial, religious, geographic and socio-economic differences, athletics is the one thing that, for a few hours each week, brings us together under a common cause. And it is, therefore, my sincere belief that whiteouts, quite literally, attempt to cosmetically white out the coolest thing about sports: the diversity of the fans."
Although, now that I think about it, it's way more likely that he had just spilled his nachos on his date and, in a panic, used the free T-shirt as a napkin.
---
CLEVELAND CLINIC
To: WHO (World Health Organization)
From: Anonymous
Re: Cleveland Browns
Dear Sirs:
Please forgive any typos in this letter. Having just realized that I spent significant time in the Cleveland Browns locker room during the preseason, I thought it best that I wear my hazmat suit before constructing this e-mail and, well, the giant rubber gloves and O2 mask are a bit sumberdome, cummerbund … cumbersome. As I'm sure you are aware, since 2005 the Browns have had quite a number of staph infections. In fact, last week Pro Bowl tight end Kellen Winslow became the sixth player on the team to contract the bacterial virus. Winslow said the team treated him like a piece of meat, that no one visited him in the hospital, and that the Browns tried to keep his infection a secret. And because he spoke out, in an effort to protect his teammates, the Browns suspended Winslow for one game and a cool quarter-million. In the future I'm afraid that any players who speak out might get benched, traded, or told to shower without flip-flops.
The reason I'm writing to you is because I fear this virus has already mutated several times. First, from 2003-06, it's clear it operated on some kind of subatomic viral level that induced a series of last-place finishes, orange mucousy discharge and, well, barking. Then I believe it morphed into some kind of flesh-numbing agent that attacked the throwing arm of Derek Anderson and the fingertips of Braylon Edwards. And now I fear the worst: that it has mutated, once again, into some kind of brain-eating fungus that leaves the front office paranoid and mean, the team weak, and the fans nauseous for a 24-hour period each Sunday.
I believe the WHO should come in and quarantine the Cleveland Browns, if for no other reason than to give their fans some relief. Untreated, I believe this virus will last until the end of December and that it might be highly contagious. I'm not 100 percent certain about this, but I do know for a fact that the Dallas Cowboys opened their season in Cleveland.
---
30-SECOND GRAB BAG
The Titans deserve all the national media attention they're getting right now. Of course, Flem File readers knew all about the Titans a month ago. … Just wondering, but how do you think a Carolina-Tennessee Super Bowl would go over with the TV execs? … This summer, during the whole Brett Favre soap opera, I wondered out loud in this very space whether the Packers knew something about their aging QB that the rest of us couldn't -- or wouldn't -- acknowledge. Well, I think we all caught a glimpse of it on Sunday during the Jets' listless overtime loss to the Raiders in Oakland. At the end of the game Favre had three shots to get the Jets into field-goal position. And the legendary QB couldn't even coax the team across midfield. Maybe it was an off week, or maybe bad blocking was to blame, but this seemed like a diminished 39-year-old quarterback -- running for his life in the pocket, missing wide-open receivers, fumbling the ball, settling for the safe checkdown receiver, and piling up near-league worsts in picks (8) and sacks (15) over the course of the season thus far. … On Monday, Mike Nolan was fired as the head coach of the San Francisco 49ers by the team's GM, Scot McCloughan, a guy who was originally hired by, you guessed it, Nolan. In this bizarro season, maybe Nolan should send his résumé to the Bengals? After all, Marvin Lewis continues to remain gainfully employed in Cincinnati, while Bengals fans dump their season tickets like AIG stock. Consider this: Nolan (14-25 since 2006) was let go from the 2-5 49ers after they lost by 12 points on the road to the defending world champions. Meanwhile, Lewis (15-25 since 2006) and his 0-7 Bengals were outscored 28-3 at home in the second half by the hated Pittsburgh Steelers, all while sporting the league's worst run offense and the 28th-ranked run defense. … Finally, nice to see the healthy return of Houston cornerback Dunta Robinson this weekend against Detroit. Last November, Robinson was one of the league's up-and-coming young corners when he tore a ligament in his right knee and had his hamstring detach from the bone in a game at Oakland.
---
FLEM FILE FIVE
Top Five Ways The Seahawks Differ From a High School Football Team:
5. Last I checked, Mike Holmgren didn't have TP in his trees or massive tire tracks dug into the front lawn of his house.
4. Most high school teams actually pass for more than 126 yards a game.
3. It would have taken a school bus 18 days to make the 3,100-mile road trip to Tampa.
2. TIE: There isn't a single thing about the Seahawks' season you could put the term "helluva" in front of; Matt Hasselbeck thinks "HSM3" means the halfback runs a slant in man coverage three yards deep; the NFL fine for an atomic wedgie is, like, $8,000.
1. I don't think the Seahawks draw as much attention as that Hoover High team.
---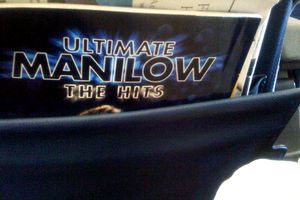 David Fleming
C'mon, we know you have a soft spot for Barry.
FLEM FILE FOTO
On trips back from the West Coast, ever fallen into one of those low-grade oxygen, cashew-induced, deep-sleep semi-comas only to be fire-alarmed awake by the flight attendant's ear-shattering attempt to carve out more ice for the chronically flatulent dude sitting next to you whose prodigious love handles have been leaking over onto your arm rest since takeoff? Yeah, well, that was me Sunday -- only at first I looked over at the awesome ad on the back of the in-flight magazine and couldn't decide if I was still dreaming or not.
---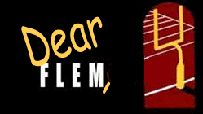 DEAR FLEM
In the crazy, topsy-turvy world of the NFL, sometimes fans just need someone to talk to. So once a week ESPN The Mag senior writer David Fleming will exchange e-mails with one lucky (we think) reader. Here's Flem's fan e-mail exchange for this week. If you'd like to have an e-mail exchange with Flem, click here and pour your pigskin heart out. Go ahead, Flem's listening.
---
THIS COLUMN WRITTEN WHILE LISTENING TO:
Talking Heads.
David Fleming is a senior writer for ESPN The Magazine and the author of the memoir "Noah's Rainbow" and "Breaker Boys: The NFL's Greatest Team and the Stolen 1925 Championship," which has been optioned as a movie. The Flem File will run each Wednesday during the NFL season.