Commentary
State of the Steelers union
Editor's note: The Flem File is on many prestigious mailing lists. None more so than the annual holiday state-of-the-family address that Pittsburgh Steelers coach Mike Tomlin sends out each year. Here's a peek at the 2009 edition.
Dearest family: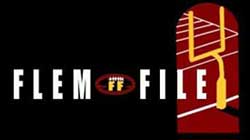 Happy holidays, everyone! I know what you're thinking: Normally, the Tomlin family sends out its annual Christmas letter a little closer to the holidays, but since my team fell short of my command, I wanted to at least try to unleash hell in December ... on my family!
Ha! Just kidding.
I know Uncle Flem hates these letters and thinks they're cheesy, self-indulgent gestures disguised as holiday cheer (an old-fashion version of Facebook, if you will), but I'm sending out our Steelers family letter now because, if we lose a fifth game in a row (to the 1-11 Cleveland Browns on Thursday night), I may just cancel Christmas altogether.
How did we get here, right? It seems like only yesterday that it was early February and we were enjoying a lovely trip to Tampa, Fla. James Harrison won defensive MVP and had an iconic 100-yard return in the Super Bowl. We followed that with a visit to the White House and then, oh, I hate to brag (not really!) but we were so proud when Dan Rooney was named ambassador to Ireland.
It seems like forever ago but some guy at ESPN even wondered if we were the best sports franchise, ever! Imagine that!
Things were so good that in July I installed a pool table in our locker room and then I went ahead and took a half-day off to just, you know, unwind. So indulgent!
Up until a month ago, geez, we were on Santa's "good list" and a top-five team poised to defend our title after beating the Minnesota Vikings and Denver Broncos. We still had one of the league's best defenses. Then we started giving up kickoff return touchdowns like they were on our Secret Santa wish list. We lost Aaron Smith and Troy Polamalu to injuries, and we allowed late scores in each of our past four loses.
Even the dreadful Kansas City Chiefs executed an eight-play, 91-yard drive to force overtime and then beat us with a field goal. Imagine that, the Chiefs!
I know lots of folks want to blame this all on Troy's bad knee. We are only 2-5 when he doesn't start, that's true. It's amazing how much better he makes our mediocre secondary when he's in the game. And without Troy I will probably have to make some changes back there this week.
But through it all his hair has remained magnificent.
Our place-kicker, Jeff Reed, ran into a little trouble in October as well. When I heard police charged him with disorderly conduct, I was sure they meant his hair. But, you know what I say in every one of these letters: kickers!
Then, gosh, Hines Ward and Ben Roethlisberger had a pretty big fight, arguing about who was tougher. All families bicker. Hines was out of line and he half-heartedly apologized, but the damage was done. Still, as I look back on our year, "Like, it's just a concussion" has to be the dumbest sports quote of 2009.
Our special teams were in disarray. Ben was woozy. We had already lost our physical, intimidating presence on defense. The fact that we needed to use more H-backs and fullbacks meant we had lost our ability to dictate tempo on offense as well. But we always had family to fall back on. That's the Steelers way. Then Hines destroyed that. (Don't tell him, but he can expect a bundle of sticks from Saint Nick.)
I mean, one thing we learned this season was that a big part of the injury problem that could one day bankrupt the NFL is the fraternity-hazing culture of pressure the players put on each other to play hurt.
I know one thing, the guys sure got a kick out of the fact that this week, tough-guy Hines is probably gonna sit out with a sore hammy. On Tuesday, Ben said Hines would have to do what was best for Hines. I guess Santa delivers irony as well as toys!
I guess at some point I have to mention the Oakland Raiders game, which was probably the low point of our family's year. Some nice young man from this area named Bruce Gradkowski scored three times against us in the final 8:21 of the game. My goodness, the Raiders had only scored 10 times TOTAL before that!
They had two linemen out of the game, and we still couldn't stop them. You all mock me for my annual holiday letter, but communication was the problem in that game. The Raiders' final TD catch came after a missed call from the sidelines. We were only supposed to blitz on one side but we blitzed from both!
I do wonder, dear family, if our Super Bowl hangover is just now catching up to our veteran-packed defense. Ya know that seven-pronged ring holder I asked for? Bah humbug. Maybe next year.
Because, as you may have heard, we find ourselves on the outside of the playoff picture and need a nice bit of help from Santa to defend our title. "Redemption Sunday" did not work. Neither did "Unleash Hell." So I'm calling this "Double Secret Desperation December."
It hasn't been all bad this season.
The grass at Heinz Field has held up real nice.
Santa brought me a gift in the swarming, dominant play of LaMarr Woodley, and quarterback Dennis Dixon was a nice stocking-stuffer surprise. I'm gonna unwrap rookie defensive back Keenan Lewis and see what he can do this week. That should be fun.
Plus, just when we really needed a boost, Santa's schedule makers gave us the Cleveland Browns! It's always a winter wonderland on the shores of Lake Erie this time of year.
And our annual family get-together in Hilton Head, S.C.?
Well, if Santa doesn't bring me a four-game winning streak I'm pretty sure we can hold it in January if you want.
I know I won't be busy.
Any way, thanks for reading, enjoy the family photo I enclosed and happy holidays to everyone!
-- Mike
David Fleming is a senior writer for ESPN The Magazine and the author of the memoir "Noah's Rainbow" and "Breaker Boys: The NFL's Greatest Team and the Stolen 1925 Championship." And his work will be featured in The Best American Sports Writing 2009 anthology. The Flem File appears every Wednesday during the NFL season with updates on Mondays and Fridays.
ESPN The Magazine
Senior writer for ESPN The Magazine FlemFile columnist for ESPN.com.
Has written more than 30 cover stories for SI and ESPN.
Author of "Noah's Rainbow" (a father's memoir) and "Breaker Boys" (stolen 1925 NFL title).
Nike Men's Away Game Jersey Pittsburgh Steelers Ben Roethlisberger #7 Shop »
MOST SENT STORIES ON ESPN.COM