Commentary
Observing the Saints in their habitat
Originally Published:
December 30, 2009
By
David Fleming
| Page 2
Observations from the last few days in New Orleans.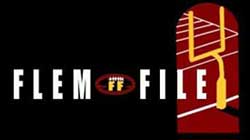 New Orleans Observation No. 1: I've said this many times before -- and probably will again -- but there is no better walk to a game than the 10 blocks down Poydras to the Superdome in New Orleans. Pittsburgh's riverfront pregame is good. Green Bay is classic, I guess. Kansas City is amazing, too. But nothing touches Nawlins. Nothing. Coolers. Flags. Wigs. Makeshift bars. Jazz music. More flags. Inflatable helmets. T-shirts. A guy in a full Knights of the Round Table suit. Beads. Hats. Chanting. More music. More rum. The smell of jambalaya. Face painting. It's football festivus. And I wonder, have they ever thought of making this into an actual, official parade? How about this: For the playoffs, which now go through New Orleans, start in the French Quarter, gather up, get your Goose on and march to the dome, drinking, singing, tossing beads and celebrating.
NOON2: I'm told, however, that the best Saints parade is the one the fans throw after the Saints return from each road game. It's an only-in-the-Big Easy ritual that started when the team lost the 2006 NFC Championship Game after serving as a season-long symbol of hope and rebirth after Katrina. Thousands of fans still show up, sometimes in the middle of the night, and line the road that connects the team's private plane terminal to the highway to cheer, wave and flash their -- ah-hem -- support to the players.
NOON3: You know you're in New Orleans when the guy behind you in the security search line at the dome says, "A thorough pat-down? Do I have to pay extra for that?"
NOON4: Is there a better pre-kickoff song than U2 and Green Day's "The Saints Are Coming"? And is there a better, more relevant and accomplished purely American rock band than Green Day?
NOON5: I've done a lot of stories here over the years -- Michael Lewis, Aaron Brooks, La'Roi Glover, Darren Howard, Scott Fujita, Joe Horn, Katrina, the trip to San Antonio, lunch with Jeremy Shockey, to name a few -- but you never get used to the decibel level in the dome. It's organic and metallic and almost bone-crunching. Have you ever accidentally turned your alarm clock radio volume all the way up and then been hit by that explosion of noise at dawn? (Not me, I've never been up that early.) But that's kinda what the dome sounds like.
NOON6: Before kickoff I look out over the field and think, I know he's out there somewhere, the Saints fan who e-mailed me recently with the compelling story of how he has used the team's success in 2009 to help recover from a recent tragic loss in his family. (I predicted a Saints Super Bowl run ... in February, and that goofy prediction lead him to my archive and my first book, Noah's Rainbow.) You look out over the crowd and you know, because of Katrina, there are thousands of those same kinds of stories with the Saints -- and if it's true that sports have real meaning only when they transcend the playing field, can any team mean more to a region than the Saints?
NOON7: The Saints come out and run the ball right down the field, plowing past the Bucs like this was a scrimmage. Re-establish the run. Check. Darren Sharper interception. Check. Massive fat bald guy in the stands dressed in metallic gold body paint and not much else? Check.
NOON8: Robert Meachem's 30-yard TD makes it 14-0. When the Saints' offense and QB Drew Brees are on, they are so efficient and deadly they make great players like Bucs corner Ronde Barber look silly. And that's what happened on this play. Trying too hard to make a play, Barber bit on a run fake and then got twisted around and was three steps behind Meachem when the ball left Brees' hand.
NOON9: Of all the annoying people mentioned in GQ's classic list of the "18 People You're Scared of on Facebook" -- 'Relentless, Disingenuously Humble Self-Promoter' is, by far, the one I seem to run into the most.
NOON10: Saints linebacker Scott Fujita has been in on at least 10 tackles in the first half. Despite being pretty banged-up, the dude is everywhere.
NOON11: In between series, Drew Brees sits on the bench studying game Polaroids like a guy cramming for a final exam. I swear, I think he's just getting a jump on the game plan for the Panthers game. Have you noticed that even the way Brees claps to exit the huddle is intense? Arms spread wide. Eyes forward. Left palm up. Right palm down. Swing arms. Smash hands together. March to line of scrimmage. You want to see that hyper-focused intense look that his teammates see in the huddle? Just ask him about his newest project in New Orleans: the World War II museum, but clear your calendar if you want to hear it all.
NOON12: Like all quarterbacks and poker players, Brees has a slight tell when he's in the zone. I wonder if anyone else has noticed it? E-mail me if you think you know what it is.
NOON13: The Superdome crowd is so loud and so keyed into the action that when they sense Bucs QB Josh Freeman trying to audible, the noise actually goes ... up.
NOON14: At 17-0, the Bucs sidelines looks like you'd expect: down, confused, uncertain. More brushed nickel than pewter.
NOON15: The Saints are now one of 12 teams in NFL history to have scored 500 points or more. Will they ever get to 501? That's the question.
NOON16: All stories based in New Orleans are required to include a food reference. So here's mine: I had the best fish tacos, ever, at Lucy's Retired Surfers Bar and Restaurant near the museum district.
NOON17: Have you seen the guns on Gumbo, the Saints' dog mascot? Are mascots subject to drug testing? Just asking.
NOON18: When offensive linemen take a two-point stance at the snap, are they already out of position before the ball is even hiked? Putting a fist in the dirt forces them to stay low, stay on the balls of their feet and with a low, centered base. When they skip it, they tend to start out flat-footed, erect and off-balance.
NOON19: It might just be the athleticism and size of tight end Kellen Winslow, who had four catches for 76 yards -- dude is so large that when teammate Jerramy Stevens tried to help him off the ground, Winslow pulled him down to the turf -- but the Saints look vulnerable to crossing routes in the shallow zone created between the linebackers and the safeties. Eagles tight end Brent Celek will be giddy with excitement when he watches this film.
NOON20: At 17-3 after a huge stop on fourth down, the Saints appeared to have the game and the No. 1 seed locked up. Fans who have been waiting decades for this moment started chanting WHO DAT, but the minute Brees put his hands up and asked for quiet in the huddle, the chanting went silent. That's how much love and respect this town has for Brees, who was recently given the city's highest honor: King of Bacchus for Mardi Gras.
NOON21: Based on his fairly awesome on-field boogying, Bucs linebacker Geno Hayes likes Usher's music -- a lot.
NOON22: Yeah, Saints kicker Garrett Hartley shanked his final field goal attempt. But an even bigger special-teams blunder was the Saints' allowing Michael Spurlock to return a punt 77 yards for a TD on a play where only one potential tackler got within 5 yards of the guy, and the safety man, punter Thomas Morstead, pulled a rookie mistake and got taken out by the ref.
NOON23: The Saints' kick coverage was so bad that it reminded me of the great AFL special that ran on HBO recently where the old coach from the Broncos, Lou Saban, fired his entire coverage team, one by one, as they came off the field after giving up a TD return.
NOON24: One thing that came into my mind the minute I saw Saints owner Tom Benson's sad, horrified, hound-dog face after he realized he was celebrating a missed field goal: My older brother Greg on Christmas morning in 1975 when he realized Santa brought him a bundle of sticks.
NOON25: Strangest thing in this game: I counted seven players who had their helmets knocked off during live action. With so much concern about head trauma in the game, that shouldn't happen.
NOON26: In the postgame mix of players and coaches at midfield after the game, Brees and coach Sean Payton nearly bumped into each other, kind of a perfect ending to a day when both guys seemed a little lost and out of sorts. Afterward, when Brees said, "This is the type of situation where you find out a lot about your team and we need to come together," it was more of a question than a statement.
NOON27: Saints DT Sedrick Ellis on the 20-17 OT loss: "The most important thing is we're 13-2; it's not the end of the world."
NOON28: After decades of bad mojo, weird losses and awful luck, Saints fans were a little rattled after the Bucs game. A freak loss with so much on the line is just too familiar for this fan base. There was loud booing after the missed kick at the end of the fourth quarter. And while I was walking into Payton's postgame press conference, a woman exiting the stands above, holding a drink and covered in beads, yelled down: "Ask him how you can be 17-0 and lose the game, ask him that!" (I think stopping a two-win team from running the ball down your throat at crunch time might be a good place to start.) "I don't know what happened, I was hoping you could tell me," said Ellis.
NOON29: The Saints players gather after games in a spot under the stands that's fixed up to look like a party on Bourbon Street, complete with Mardi Gras facades and faux buildings and balconies and a pretty sweet buffet. It cleared out quick, as you might imagine, since there was nothing to celebrate. That, or the Miley Cyrus songs playing on the loudspeakers drove everyone away.
NOON30: Sean Payton is either a really good actor or he's not at all panicked or worried about the Saints. At his presser on Monday, Payton kept a straight face as he expressed confidence in kicker Garrett Hartley (who 24 hours earlier shanked the potential game-winner so badly it was rotating sideways as it sailed wide left). Payton also talked about how great it was to be going on the road to play Carolina (even though the whole point of all this late-season drama is to secure home-field advantage in the playoffs). "We're not looking back," said Payton. "This team will be measured by how we play in the postseason." The thing is, I believed him. In my experience, the one thing that separates great athletes and coaches from the rest of us is their ability to let go of the things they can't control -- like a horrible loss to the hapless Bucs. Talking about the game on Monday, Payton sounded like the gut-punch loss in OT had happened, like, 10 years ago. That's a good sign for the Saints. Maybe the best.
NOON31: The Vikes' gagging against Chicago handed the Saints their first No. 1 seed in franchise history -- but it also left Payton with a quandary: how to handle that final, meaningless game against the Panthers. I think he needs to play his starters for the first half, get them rolling again, get that taste out of their mouths and get their confidence back up, and then yank 'em out of the second half and don't look back. Here's the thing, though: If they falter in the first half and get pushed around and look lost and feeble again in Carolina -- which could happen with the Panthers on a roll -- the Saints' psyche could be permanently damaged. The players I talked to? They all silently voted for rest. That's the smart move with health at such a high premium this time of year.
NOON32: The Saints have giant plush beanbag chairs in their locker room. I've always said, most people want to be pro athletes for the fame or the money. Me? I want to do it for the naps.
NOON33: The last thing the Saints see before hitting the showers is a giant poster that explains the difference between losers and winners is that winners "assemble as a team."
NOON34: Most players have unworn gray NFC South Division Champs hats in their lockers. No one's in the mood to wear them, though.
NOON35: RB Pierre Thomas: "Wait and see, that's all I can say. Just wait and see. It does hurt -- we got a taste of it [losing] and none of these guys likes that taste. These guys are pissed. I'm pissed. It's a whole new ballgame and were gonna change this thing around. Just wait and see."
NOON36: WR Robert Meachem: "As long as we have faith, we'll bounce back."
NOON37: I agree.
NOON38: I mean, they are Saints, after all.
David Fleming is a senior writer for ESPN The Magazine and the author of the memoir "Noah's Rainbow" and "Breaker Boys: The NFL's Greatest Team and the Stolen 1925 Championship." And his work will be featured in The Best American Sports Writing 2009 anthology. The Flem File appears every Wednesday during the NFL season with updates on Mondays and Fridays.