Dear Matt Leinart,
You seem like a reasonable dude. We enjoyed your goofy, ironic guest editorship of ESPN The Magazine. You are well on your way to surpassing Jake Plummer as the best Cardinals signal-caller since Neil Lomax, with the possible exception of Timm Rosenbach in his one good season. So it pains us to see you hangin' in your back yard, sporting a mesh jersey, hoisting a beer bong and sharing a hot tub with a gaggle of 20-year-old nobodies.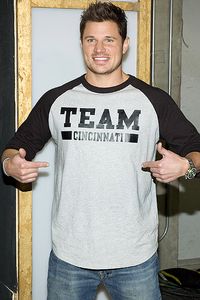 Steven Henry/Getty Images
Matt, you're a first-round draft pick. Why are you hanging out
with this guy?
You could be --
should be
--
partying so much harder
.
Here's the thing about being a famous, wealthy quarterback: You're supposed to drive a flashier car, wear more stylish clothes, drink more exotic liquor and generally live a better, richer life than the average 25-year-old, non-football-throwing thousandaire living in a generic suburban townhouse and struggling to make the next payment on his Mitsubishi Eclipse. Also, your women: They should be models, actresses, model/actresses and/or familiar with Hugh Hefner's grotto.
In short, your life should be … aspirational. Unattainable. Think Joe Namath in his heyday, a stewardess on each arm, spilling drinks on Frank Sinatra. Think a rap video. Think something, anything, as long as it's better than what looks like an outtake from "Old School," without the benefit of a Snoop concert.
Here's the other thing: You have no real excuse. You're not married, not protecting a Jordan/Tiger-like endorsement image, not playing for an actual good football team with an actual rabid fan base harboring actual expectations about your behavior and performance. You're not seen as a clean-cut football dork a la Peyton Manning -- heck, you've already been linked to Paris Hilton, and better still, you live in Scottsdale, which is basically L.A. without the beach.
You're perfectly positioned to party like a rock star; in failing to do so, you're basically abdicating your social responsibilities. Your social obligations.
If you're not gong to do it for you, then do it for the rest of us.
To put things another way: We're not endorsing hookers, orgies or, god forbid, Hitler. But at least that creepy, old F1 head honcho parties in a manner that's beyond both the capabilities and imagination of the local FIJI house. Capiche?
Oh, and stop hanging out with Nick Lachey. That's probably part of the problem.
Patrick Hruby is a columnist for Page 2. Sound off to Patrick here.