Commentary
The Weekly Best for Feb. 9
Originally Published:
February 9, 2010
By
Cam Martin
| Special to Page 2
Welcome to The Weekly Best, a look at the best in sports, pop culture and century-old whiskey.
Best way to get even: To forget.
Best use of adrenaline: Dwight Freeney.
Best endorsement for beer: It might be good for your bones.
Best regular-season college hockey tournament: The Beanpot.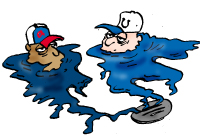 Best the Colts could do with seven straight seasons of 12-plus victories: One Super Bowl win.
Best equivalent in baseball: The Braves.
Best consolation for Indy fans: Well, at least you don't have to wonder about that 19-0 season.
Best news for Abe Vigoda: You can still take a hit.
Best judge of musical talent: Howard Stern, for sure.
Best call a baby sitter: After winning the Super Bowl, the Saints' Scott Fujita said, "I think I'm going to be drunk for about 30 days."
Best guess as to next year's Super Bowl halftime performer: AC/DC.
Best reason for that: They play kick-ass songs that people know by heart.
Best head coach for the Los Angeles Clippers: Isiah Thomas.
Best player in NFL history: Jerry Rice.
Best after that: Jim Brown.
Best player denied his rightful place in the Pro Football Hall of Fame: Cris Carter.
Best guess as to what happened last week on "Lost": Something big and rather confusing went down.
Best debut novel I've read in years: "Mathilda Savitch" by Victor Lodato.
Best Antarctic booze haul: Five crates of whiskey and brandy belonging to polar explorer Ernest Shackleton were recovered after being buried under the ice for more than 100 years.
Best time to drink that liquor: After someone else has tried it first.
Best check the straps on your swimsuit, Brooklyn Decker: They seem to have come undone.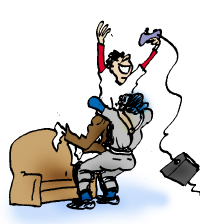 Best video game prize ever: You can win $1 million if you're the first person to throw a perfect game in "MLB 2K10."
Best boat race in the world: The America's Cup.
Best way to get into the America's Cup: Become a billionaire.
Best onetime shortstop whose career took a detour on its way to Cooperstown: Nomar Garciaparra.
Best cure for snoring: Wear a chin strap?
Best advertisement for the potential of female drivers: Danica Patrick.
Best hands in Hank Baskett's family: Apparently Kendra's.
Best way for a Boston columnist to ensure he'll receive hate mail: Claim Peyton Manning is better than Tom Brady.
Best way for a Boston columnist to stop the hate mail: Basically say "Looks like I was wrong."
Best American ambassador to China: Stephon Marbury.
Best candidate to replace the injured Brandon Roy on the Western Conference All-Star team: Chris Kaman?
Best motivation for Kevin Federline to lose weight: He got tired of people calling him K-Fat.
Best way to make the Academy Awards more inclusive: Expand the nominations to include 10 Best Picture nominees.
Best movie that still got excluded: "The Hangover."
Best actor whose car reportedly got stolen and then driven into a ravine, causing everyone to think, "Yeah, that smells like a bogus cover story": Charlie Sheen.
Best odds to win the 2011 Super Bowl: The Colts (13-2), according to Vegas sports books.
Best old show getting a reprise: "Hawaii Five-0" starring Daniel Dae Kim aka Jin from "Lost."
Best "Jersey Shore" makeover: Snooki.
Best shortstop in White Sox history: Luis Aparicio, who allowed the team to unretire his No. 11 so that Omar Vizquel could wear it.
Best reality show on television: "Survivor," which premieres Thursday with "Heroes versus Villains."
Best team to root for: The villains, of course.
Best sport soon going on break for the Olympics: Hockey.
Best we can hope for from those hockey players who won't be competing for their home countries: They don't get fat, rusty or arrested during their time off.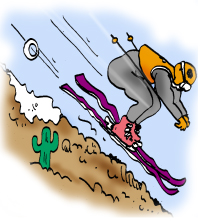 Best get some snow: Vancouver.
Best source of anguish on Facebook these days: They changed the damn format again.
Best reason you still won't quit Facebook: You're a shameless snoop.
Best hit the bricks, buddy: Donte' Stallworth, reinstated by the league after the Super Bowl, was cut by the Browns on Monday.
Best day to eat chili: Every day.
Best defense against a man who enjoys that much chili: A wide berth.
Best cure for the Super Bowl hangover: Throw yourself into college hoops.
Cam Martin is a contributor to Page 2. He previously worked for the Greenwich (Conn.) Time and The (Stamford, Conn.) Advocate, and has written online for CBS Sports and Comcast SportsNet New England. You can contact him at cdavidmartin@yahoo.com.