Commentary
The Weekly Best for May 25
Originally Published:
May 25, 2010
By
Cam Martin
| Special to Page 2
Welcome to the Weekly Best, a look at the best in sports, pop culture and electronic bidets.
Best player on the Celtics: Never went to college.
Best player on the Magic: Never went to college.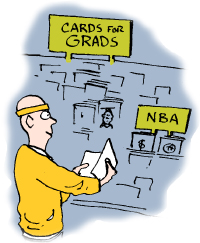 Best player on the Lakers: Never went to college.
Best advice I can give you: Just skip college and go play pro ball.
Best pillow: Fatigue.
Best grow some thicker skin: Brian Urlacher.
Best NBA regular-season record: And the Cavs still fired Mike Brown.
Best believe he won't be out of work long: With a .663 career winning percentage.
Best aspect to the "Lost" series finale: It spent more time on character development than sci-fi exposition.
Best toilet seat in the world: Supposedly the IntiMist Electronic Bidet.
Best prepare to drop: About $450 per seat.
Best upgrade his World Cup training facilities: Because Argentina coach Diego Maradona insists on the IntiMist.
Best NFL team on paper: Probably the Jets.
Best NFL team on February 6, 2011: Probably not the Jets.
Best entertainment on the 2004 Los Angeles Dodgers: The late Jose Lima.
Best place to see "Rampage" Jackson: Fighting Rashad Evans in UFC 114.
Best after that: Starring as B.A. Baracus in "The A-Team."
Best-grossing movie at the box office: "Shrek Forever After."
Best the San Jose Sharks have ever done: Advanced to the Western Conference finals.
Best pay heed to the soldiers who've died in service of our country: And not only on Memorial Day.
Best player in "A League of Their Own": Was inspired by Dorothy Kamenshek, who just passed away.
Best time to schedule the season finale of "Celebrity: Apprentice": The same night as the series finale of "Lost."
Best rivalry in men's tennis: Federer-Nadal.
Best rivalry in women's tennis: Are there any?
Best soccer team in the Champions League: Inter Milan.
Best soccer tournament in the world: The Champions League and not the World Cup, says the coach of Inter Milan.
Best way of saying this: He's slightly biased.
Best movie out on DVD this week: "The Road."
Best surprise in the National League Central: The Reds.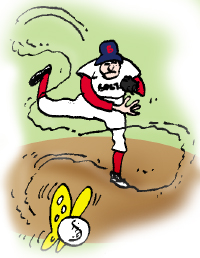 Best 43-year-old pitcher in the American League: Tim Wakefield.
Best hop aboard: The Blackhawks' bandwagon is getting crowded.
Best Dolphins player for many years: The recently retired Zach Thomas.
Best bet to win a PGA tournament before he wins a Super Bowl: Tony Romo.
Best way to earn points with your girlfriend or wife: Take her to see "Sex and the City 2."
Best quit while you're ahead: Or be like Adam Wheeler, who successfully lied his way into Harvard but then had his lies uncovered when he applied for a Rhodes Scholarship.
Best NBA free agent in 2011: Carmelo Anthony.
Best VH1 program of all time: "Behind the Music."
Best time to revive it: Immediately.
Best four teams in men's college lacrosse: Virginia, Duke, Cornell and Notre Dame.
Best-liked among those four: Cornell.
Best reasons for that: Probably have less to do with The Big Red and more to do with the other three schools.
Best custard-pie throwers in the world: Apparently the English.
Best move by Facebook: They're going to simplify their privacy controls.
Best big-game pitcher in the major leagues: Josh Beckett, says Life.com.
Best All-Star vote total among American League third basemen: Evan Longoria.
Best keep voting for him: Or the All-Star Game could feature an all-Yankees infield.
Best baseball team in New York: Obviously the Mets, who just took two out of three from the Yankees.
Best woman they could find to be "The Bachelorette": The contestant who quit "The Bachelor" last season.
Best quick exercise: Push-ups.
Best Virginia baseball team ever: The No. 1 ranked Cavaliers, with a school-record 23 ACC wins.
Best quote from "As Good as It Gets": "Go sell crazy someplace else; we're all stocked up here."
Best crime trend: Violent crime in the United States dropped for the third straight year, the FBI said.
Best-rated show on television in 1962, the last time the Blackhawks won the Stanley Cup: "Wagon Train."
Best use of Mark Cuban's money: Paying a $100K fine for tampering with free agent-to-be LeBron James.
Best estimates say: More than 1.1 billion virtual kills were recorded during the 18-day public beta test of "Halo: Reach."
Best minor league prospect about to join the major leagues: 2009 No. 1 pick Stephen Strasburg.
Best career record among pitchers drafted No. 1 overall: Andy Benes, 155-139.
Best look way down the list: For 2002 top pick Bryan Bullington, who went 0-6 over five years.
Best new candidates for "I Shouldn't Be Alive": The three people who clung to a water cooler for three days after their boat capsized off the coast of Florida.
Best open-wheel race in America: Sunday's Indianapolis 500.
Best roadside attraction in Darwin, Minn.: The world's largest ball of twine.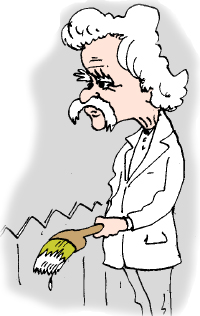 Best receiving corps ever: The Air Coryell era San Diego Chargers, according to NFL.com.
Best basketball recruit landed by the University of Washington: Jilted the Huskies to go to Kentucky.
Best apologize to Jeremiah Weed: For claiming his whiskey caused your "false positive," Floyd Landis.
Best way for fans to respond when their soccer team loses the Turkish League title: Set fire to their own stadium.
Best disguise since he donned the gorilla suit: Red Sox general manager Theo Epstein dressed up like "MacGruber" during a recent Pearl Jam concert.
Best American humorist: Mark Twain.
Best American novel: "The Adventures of Huckleberry Finn."
Best part about the centennial of Twain's death: His will stipulates that his autobiography can now be published.
Cam Martin is a contributor to Page 2. He previously worked for the Greenwich (Conn.) Time and The (Stamford, Conn.) Advocate, and has written online for CBS Sports and Comcast SportsNet New England. You can contact him at cdavidmartin@yahoo.com.