Commentary
Page 2's ESPYS winners history quiz
Originally Published:
July 12, 2010
By
Cam Martin
| Special to Page 2
In honor of the 18th annual ESPYS, which will be held Wednesday in Los Angeles, Page 2 has put together a quiz to test your knowledge of nominees and winners from the past decade or so.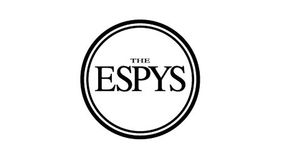 Correct answers are listed at the end of the quiz, as are recent winners in every nominated category. If you answer 100 percent of the questions correctly, you'll receive the same thing as Spaulding at the turnaround, i.e., "You'll get nothing, and like it."
1. Before they were embroiled in the BALCO steroids case, Barry Bonds, Marion Jones and Tim Montgomery were all nominees in this category.
A. Best Chance to be Indicted.
B. Best Friend with Victor Conte.
C. Best Record-Breaking Performance.
2. He was the only golfer nominated for Best Male Athlete in 2005.
A. Ty Webb.
B. Tiger Woods.
C. Roy McAvoy.
D. Vijay Singh.
3. This surfer, who was nominated for Best Record-Breaking Performance in 2007, played Nicole Eggert's love interest during one season on "Baywatch."
A. Greg Brady.
B. David Hasselhoff.
C. Kelly Slater.
4. The following sport(s) had zero nominees for Best Male Athlete between 2000 and 2010.
A. Golf.
B. Cycling.
C. Swimming.
D. NASCAR.
E. Baseball.
F. Football.
G. Basketball.
H. Kite-flying.
I. Hockey.
J. Both H and I.
THE 2010 ESPYS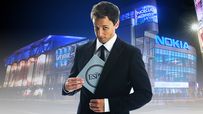 The 2010 ESPYS will be aired live Wednesday at 9 p.m. ET on ESPN.
Additional coverage on ESPN3.com:
• ESPYS pre-show, 8:30 p.m. ET
• ESPYS post-show, after TV broadcast
Preview content from Page 2:
• Martin: Offbeat ESPYS history quiz
• Interview with host Seth Meyers
• Watson: Page 2 ESPYS predictions
ESPN The Mag preview videos:
• ESPYS Road Trip, Day 2


• ESPYS Road Trip, Day 1


• ESPYS style studio: Kirk Morrison


• Behind the scenes: Josh Cribbs

Your source for everything ESPYS:
• 2010 ESPYS home page
5. True or False: Danica Patrick has been nominated for Best Female Athlete more times than she's appeared in the Sports Illustrated swimsuit issue.
6. This female athlete was once nominated for (but did not win) Best Moment/Memorable Performance for tearing off her jersey in celebration of victory.
A. Rachel Alexandra.
B. Venus Williams.
C. Brandi Chastain.
7. This NFL franchise was nominated three times for Best Team during the past decade, but never won.
A. Oakland Raiders.
B. Cleveland Browns.
C. New England Patriots.
8. Always a bridesmaid but never a bride, this college basketball coach has been nominated for Best Coach five times since 2002, but has never won.
A. Kelvin Sampson
B. Bobby Gonzalez
C. Geno Auriemma.
9. For some inexplicable reason, Tim Tebow was not nominated for Best Male College Athlete in which year?
A. 2009.
B. 2008.
C. 2007.
10. This NFL head coach, who's often mistaken for actor Omar Epps, was a nominee for Best Coach in 2009.
A. Andy Reid.
B. Mike Tomlin.
C. Eric Mangini.
11. Which school was nominated for Best Game three times -- twice for football and once for basketball -- during the past decade?
A. Texas.
B. Columbia.
C. Northwestern.
12. Despite having as many championship rings as you or I, this Akron, Ohio, native was a 2007 nominee for Championship Performance.
A. Robert Horry.
B. John Starks.
C. LeBron James.
13. This event was never nominated for Best Moment/Memorable Performance.
A. The O.J. Simpson Bronco chase.
B. Brett Favre's retirement press conference(s).
C. Sammy Sosa's testimony to Congress.
D. All of the above.
14. Blake Hoffarber, who was nominated for Best Play as a sophomore in high school and a freshman in college (winning once), plays this sport at the University of Minnesota.
A. Beer Pong.
B. Snowmobile Motocross.
C. Men's Basketball.
15. This male athlete has won the most ESPYS (22).
A. Tiger Woods.
B. Phil Hellmuth.
C. Secretariat.
16. This "Pulp Fiction" actor has hosted the ESPYS a record four times.
A. Phil LaMarr, aka "Marvin."
B. Peter Greene, aka "Zed."
C. Samuel L. Jackson, aka the man with the coolest wallet ever.
17. Based on his actions during the previous season, this NFL player won the Breakthrough Performance Award in 2007.
A. Shawne Merriman.
B. Brian Cushing.
C. Devin Hester.
D. Rodney Harrison.
18. Which Will Ferrell movie has not won the ESPY for Best Sports Movie?
A. "Kicking & Screaming."
B. "Blades of Glory."
C. "Semi-Pro."
D. "Talladega Nights: The Ballad of Ricky Bobby."
E. Both A and B.
19. Believe it or not, this man has never been nominated for Best Comeback Athlete.
A. Brett Favre.
B. Michael Jordan.
C. Mario Lemieux.
20. This home run-hitting champion, who's still not officially retired, won Best Baseball Player in three consecutive years (2002-04).
A. Mark McGwire.
B. Sammy Sosa.
C. Barry Bonds.
21. The following four players have each won the Best NBA Player Award. Which one doesn't share something with the other three?
A. LeBron James.
B. Steve Nash.
C. Charles Barkley.
D. Kevin Garnett.
22. Diana Taurasi and Marion Jones hold what in common?
A. They were both indicted in the BALO steroids scandal.
B. They both had to return gold medals.
C. Neither has won the ESPY for Best WNBA Player.
23. This hockey player won the 2005 ESPY for Best NHL Player.
A. Chris Pronger.
B. Martin Brodeur.
C. No one.
24. This person, who won the Best Comeback Athlete award in 1996, was nominated in the same category in 2002.
A. George Foreman.
B. Michael Jordan.
C. Minnie Minoso.
25. This legend of the lanes has won a record six Best Bowler ESPYS.
A. Roy Munson.
B. Walter Ray Williams Jr.
C. Big Ern McCracken.
Answers: 1, c; 2, d; 3, c; 4, j; 5, false; 6, c; 7, c; 8, c; 9, c; 10, b; 11, a; 12, c; 13, d; 14, c; 15, a; 16, c; 17, c; 18, e; 19, a; 20, c; 21, d, Garnett has won a title; 22, c; 23, c, the 2004-05 NHL season was canceled; 24, b; 25, b.
Past ESPY winners in actively awarded categories
Best Male Athlete
2009: Michael Phelps
2008: Tiger Woods
2007: LaDainian Tomlinson
2006: Lance Armstrong
2005: Lance Armstrong
2004: Lance Armstrong
2003: Lance Armstrong
2002: Tiger Woods
2001: Tiger Woods
2000: Tiger Woods
Best Female Athlete
2009: Nastia Liukin
2008: Candace Parker
2007: Taryne Mowatt
2006: Annika Sorenstam
2005: Annika Sorenstam
2004: Diana Taurasi
2003: Serena Williams
2002: Venus Williams
2001: Marion Jones
2000: Mia Hamm
Best Moment/Memorable Performance
2009: U.S. swimming wins relay
2008: Central Washington-Western Oregon (softball sportsmanship)
2007: New Orleans Saints (first home game after Hurricane Katrina)
2006: Jason McElwain
2005: Reggie Miller (final game)
2004: Brett Favre
2003: Pete Sampras
2002: Barry Bonds
2001: Cathy Freeman
2000: Justin Leonard
Best Team
2009: Los Angeles Lakers
2008: Boston Celtics
2007: Indianapolis Colts
2006: Pittsburgh Steelers
2005: Boston Red Sox
2004: Detroit Pistons
2003: Anaheim Angels
2002: Los Angeles Lakers
2001: (pro) New York Yankees
2001: (NCAA) Oklahoma Sooners
2000: U.S. women's soccer team
Best Coach/Manager
2009: Phil Jackson
2008: Pat Summitt
2007: Tony Dungy
2006: Bill Cowher
2005: Bill Belichick
2004: Larry Brown
2003: Jon Gruden
2002: Phil Jackson
2001: Joe Torre
2000: Joe Torre
Best Game
2009: Super Bowl XLIII
2008: Super Bowl XLII
2007: Fiesta Bowl (Boise St. vs. Oklahoma)
2006: Rose Bowl (USC vs. Texas)
2005: ALCS Game 5 (Yankees vs. Red Sox)
2004: Super Bowl (Patriots vs. Panthers)
2003: Fiesta Bowl (Ohio State vs. Miami)
2002: World Series Game 7 (Diamondbacks vs. Yankees)
Best Championship Performance
2009: Michael Phelps
2008: Tiger Woods
2007: Peyton Manning
2006: Vince Young
2005: Curt Schilling
2004: Phil Mickelson
2003: NO AWARD
2002: NO AWARD
2001: Tiger Woods
Best Play
2009: Ben Roethlisberger-Santonio Holmes
2008: David Tyree
2007: Ian Johnson
2006: Aaron Rowand
2005: Blake Hoffarber
2004: New Orleans Saints
2003: LSU football
2002: Derek Jeter
2001: Antonio Freeman
Best Upset
2009: U.S. soccer
2008: New York Giants
2007: Golden State Warriors
2006: NO AWARD
2005: Bucknell men's basketball
2004: Detroit Pistons
Best Breakthrough Athlete
2009: Matt Ryan
2008: Adrian Peterson
2007: Devin Hester
2006: Chris Paul
2005: Dwyane Wade
2004: LeBron James
2003: Alfonso Soriano
2002: Tom Brady
2001: Daunte Culpepper
2000: Kurt Warner
Best Record-Breaking Performance
2009: Michael Phelps
2008: Brett Favre
2007: LaDainian Tomlinson
2006: Shaun Alexander
2005: Peyton Manning
2004: Eric Gagne
2003: Emmitt Smith
2002: Tiger Woods
2001: Pete Sampras
Best Sports Movie
2009: "The Express: The Ernie Davis Story"
2008: "Semi-Pro"
2007: "Talladega Nights: The Ballad of Ricky Bobby"
2006: "Glory Road"
2005: "Friday Night Lights"
2004: "Miracle"
2003: "Bend it Like Beckham"
2002: "The Rookie"
Best Comeback Athlete
2009: Dara Torres
2008: Josh Hamilton
2007: NO AWARD
2006: Tedy Bruschi
2005: Mark Fields
2004: Bethany Hamilton
2003: Tommy Maddox
2002: Jennifer Capriati
2001: Andres Galarraga
Best Baseball Player
2009: Albert Pujols
2008: Alex Rodriguez
2007: Derek Jeter
2006: Albert Pujols
2005: Albert Pujols
2004: Barry Bonds
2003: Barry Bonds
2002: Barry Bonds
2001: Pedro Martinez
2000: Pedro Martinez
Best NBA Player
2009: LeBron James
2008: Kobe Bryant
2007: LeBron James
2006: Dwyane Wade
2005: Steve Nash
2004: Kevin Garnett
2003: Tim Duncan
2002: Shaquille O'Neal
2001: Shaquille O'Neal
2000: Tim Duncan
Best WNBA Player
2009: Candace Parker
2008: Lauren Jackson
2007: Lisa Leslie
2006: Sheryl Swoopes
2005: Lauren Jackson
2004: Lauren Jackson
2003: Lisa Leslie
2002: Lisa Leslie
2001: Sheryl Swoopes
2000: Cynthia Cooper
Best Bowler
2009: Norm Duke
2008: Norm Duke
2007: Norm Duke
2006: Walter Ray Williams Jr.
2005: Walter Ray Williams Jr.
2004: Pete Weber
2003: Walter Ray Williams Jr.
2002: Parker Bohn III
2001: Walter Ray Williams Jr.
2000: Parker Bohn III
Best NFL Player
2009: Larry Fitzgerald
2008: Tom Brady
2007: LaDainian Tomlinson
2006: Shaun Alexander
2005: Peyton Manning
2004: Peyton Manning
2003: Michael Vick
2002: Marshall Faulk
2001: Marshall Faulk
2000: Kurt Warner
Best Male Golfer
2009: Tiger Woods
Best Female Golfer
2009: Lorena Ochoa
Best Jockey
2009: Calvin Borel
2008: Kent Desormeaux
2007: Calvin Borel
2006: Edgar Prado
2005: Jeremy Rose
2004: Stewart Elliott
2003: Jose Santos
2002: Victor Espinoza
2001: Kent Desormeaux
2000: Chris Antley
Best MLS Player
2009: Landon Donovan
2008: David Beckham
2007: Landon Donovan
2006: Landon Donovan
Best NHL Player
2009: Sidney Crosby
2008: Sidney Crosby
2007: Sidney Crosby
2006: Jaromir Jagr
2005: NO AWARD
2004: Jarome Iginla
2003: Jean-Sebastien Giguere
2002: Jarome Iginla
2001: Chris Pronger
2000: Dominik Hasek
Best Male College Athlete
2009: Tim Tebow
2008: Tim Tebow
2007: Kevin Durant
2006: Reggie Bush
2005: Matt Leinart
2004: Emeka Okafor
2003: Carmelo Anthony
2002: Cael Sanderson
Best Female College Athlete
2009: Maya Moore
2008: Candace Parker
2007: Taryne Mowatt
2006: Cat Osterman
2005: Cat Osterman
2004: Diana Taurasi
2003: Diana Taurasi
2002: Sue Bird
Male Action Athlete of the Year
2009: Shaun White
2008: Shaun White
2007: Travis Pastrana
2006: Shaun White
2005: Dave Mirra
2004: Ryan Nyquist
Female Action Athlete of the Year
2009: Maya Gabeira
2008: Gretchen Bleiler
2007: Sarah Burke
2006: Hannah Teter
2005: Sofia Mulanovich
2004: Dallas Friday
Best Male Athlete with a Disability
2009: Jason Lester
2008: Ryan Kocer
2007: Casey Tibbs
2006: Bobby Martin
2005: Marlon Shirley
Best Female Athlete with a Disability
2009: Erin Popovich
2008: Shay Oberg
2007: Jessica Long
2006: Sarah Reinertsen
2005: Erin Popovich
Best Driver
2009: Jimmie Johnson
2008: Jimmie Johnson
2007: Jeff Gordon
2006: Tony Stewart
2005: Michael Schumacher
2004: Dale Earnhardt Jr.
2003: Tony Stewart
2002: Michael Schumacher
2001: Bobby Labonte
2000: Dale Jarrett
Best International Male Athlete
2009: Usain Bolt
2008: Rafael Nadal
2007: Roger Federer
2006: Albert Pujols
Best International Female Athlete
2009: Lorena Ochoa
2008: Lorena Ochoa
2007: Maria Sharapova
Best Male Tennis Player
2009: Roger Federer
2008: Roger Federer
2007: Roger Federer
2006: Roger Federer
2005: Roger Federer
2004: Andy Roddick
2003: Andre Agassi
2002: Lleyton Hewitt
2001: Pete Sampras
2000: Andre Agassi
Best Female Tennis Player
2009: Serena Williams
2008: Maria Sharapova
2007: Maria Sharapova
2006: Venus Williams
2005: Maria Sharapova
2004: Serena Williams
2003: Serena Williams
2002: Venus Williams
2001: Venus Williams
2000: Lindsay Davenport
Best Fighter
2009: Manny Pacquiao
2008: Floyd Mayweather
2007: Floyd Mayweather
2006: Oscar De La Hoya
2005: Bernard Hopkins
2004: Antonio Tarver
2003: Roy Jones Jr.
2002: Lennox Lewis
2001: Felix Trinidad
2000: Roy Jones Jr.
Best Track and Field Athlete
2008: Tyson Gay
2008: Jeremy Wariner
Arthur Ashe Courage Award
2009: Nelson Mandela
2008: John Carlos and Tommie Smith
2007: Trevor Ringland and Dave Cullen
2006: Roia Ahmad
2005: Jim MacLaren and Emmanuel Ofosu Yeboah
2004: George Weah
2003: Pat and Kevin Tillman
2002: Flight 93 passengers
2001: Cathy Freeman
2000: Dave Sanders
Under Armour Undeniable Moment
2009: Andre Debose & Russell Shepard, football
2008: Warner Robins, Ga., LLWS
2007: Tennessee women's basketball
2006: Kobe Bryant
2005: Misty May and Kerri Walsh
2004: Brett Favre
Cam Martin is a contributor to Page 2. He previously worked for the Greenwich (Conn.) Time and The (Stamford, Conn.) Advocate, and has written online for CBS Sports and Comcast SportsNet New England. You can contact him at cdavidmartin@yahoo.com.