Commentary
The Weekly Best for July 20
Originally Published:
July 20, 2010
By
Cam Martin
| Special to Page 2
Welcome to The Weekly Best, our look at the tops in sports, pop culture and Playboy bunny authors.
Best hockey comedy: "Slap Shot."
Best golf comedy: "Caddyshack."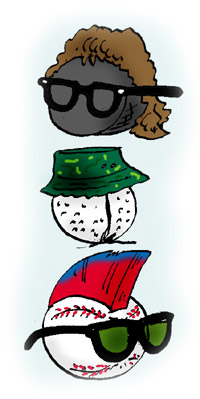 Best baseball comedy: "Major League."
Best football and basketball comedies: Still waiting to be made.
Best fictional manager: The late James Gammon, aka, manager Lou Brown in "Major League."
Best to honor him with a quote: "All right, Vaughn. They tell us you're a pitcher; you're not much of a dresser. We wear caps and sleeves at this level, son. Understood?"
Best-dressed golfer: John Daly.
Best golfer to never win the British Open: Phil Mickelson.
Best name in golf: Might be Ludewicus Theodorus Oosthuizen.
Best-known as: The British Open winner whose name is tough to pronounce.
Best golf shot at the Open: Miguel Angel Jimenez purposely hit one off a stone wall and onto the green.
Best first-time 40-year-old All-Star: Arthur Rhodes.
Best professional All-Star Game: Even in a down year, it's still Major League Baseball.
Best bet: Says the Orioles will pick a new manager before the 2012 presidential election.
Best look elsewhere: The Reds' Joey Votto says he won't sign autographs for Cubs fans.
Best time for David Ortiz to ask for a new contract: Apparently after winning the Home Run Derby.
Best reason the American League won't have home field in Game 7 of the World Series: The Yankees blew the All-Star Game.
Best look forward to an NBA lockout: In 2011.
Best-looking sweater in hockey: Chicago Blackhawks.
Best road pitcher in baseball: Ubaldo Jimenez (9-1 on road).
Best home pitcher in baseball: Adam Wainwright (10-0 at home).
Best knuckleball pitcher nowadays: R.A. Dickey of the Mets has supplanted Boston's Tim Wakefield.
Best time to put George Steinbrenner in the Hall of Fame: After former A's owner Charlie Finley.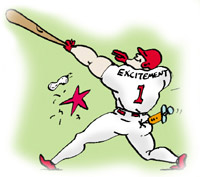 Best way to bring excitement back to baseball: Allow players to take steroids, writes Gregg Doyel of CBS Sports.
Best-grossing movie in America: "Inception."
Best use of the autobahn: Closing part of the German highway to host a huge banquet.
Best time to steal a cheap victory in head-to-head fantasy baseball: During the abbreviated All-Star week.
Best first round in British Open history: But Rory McIlroy's second-round 80 cost him a shot at his first major.
Best rebounder and shot-blocker in Cavaliers' history: But Zydrunas Ilgauskas is headed to Miami to chase that elusive title.
Best way to assure you'll get disqualified from the Tour de France: Head-butt an opponent as Mark Renshaw did.
Best candidate to replace Edward Norton as "The Incredible Hulk": After listening to his most recent outburst, I'd go with Mel Gibson.
Best demonstration of common sense by a governing body: Marion Jones' relay teammates were allowed to keep their gold medals.
Best place to live in the United States: Eden Prairie, Minn., according to Money Magazine.
Best-selling author: Kendra Wilkinson's memoir debuted at No. 4 on the New York Times' list.
Best Fighter at the ESPYs: But Floyd Mayweather sure seems uninterested in fighting Manny Pacquiao.
Best defensive linemen in the NFL: Haloti Ngata of the Ravens, Vince Wilfork of the Patriots, Kris Jenkins of the Jets and Jay Ratliff of the Cowboys, according to Colts center Jeff Saturday.
Best amateur golfer at the British Open: South Korea's Jeong Jin tied for 14th.
Best team without a complete game in the major leagues: The Los Angeles Dodgers.
Best self-promoter on the Bengals: Chad Ochocinco offered to help the Jets pay Darrelle Revis.
Best age for a woman's looks: 31, according to a survey commissioned by the QVC shopping channel.
Best starter on the Yankees not named CC Sabathia: Phil Hughes, since Andy Pettitte is on the disabled list.
Best time to resuscitate those "Joba should be a starter" discussions: Please, not now.
Best team start since 2002: For the WNBA's Washington Mystics.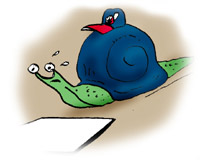 Best way to time Jhonny Peralta's inside-the-park home run: With a sun dial.
Best look on the bright side: The NFL regular season kicks off in just 50 days.
Best second baseman of his era: And Joe Morgan thinks Maury Wills belongs in Cooperstown, too.
Best choice for a saboteur on "Big Brother": Was obviously not the girl who got herself voted off first.
Best call for the old Billy Baroo putter: Tiger Woods dumped his new Nike putter after only three rounds of the British Open.
Best player in NBA history needs to remember: If the Bulls hadn't traded for Scottie Pippen, MJ would have spent his prime playing with Olden Polynice.
Best comment about LeBron James' decision to go to Miami: "LeBron may yet find that in the court of public opinion, just as putting on a tux can't make a guy a gentleman, winning a ring can't make one truly a champion." -- Bryant Gumbel on HBO's "Real Sports"
Cam Martin is a contributor to Page 2. He previously worked for the Greenwich (Conn.) Time and The (Stamford, Conn.) Advocate, and has written online for CBS Sports and Comcast SportsNet New England. You can contact him at cdavidmartin@yahoo.com.