Commentary
The Weekly Best for Aug. 3
Originally Published:
August 3, 2010
By
Cameron Martin
| Page 2
Welcome to the Weekly Best, our tour of the tops in sports, pop culture and Hugh Hefner pickup lines.
Best source of friction in sports: Lane Kiffin.
Best thing Rick Pitino can hope for: People forget his 15 seconds of fame.
Best fate for Vanderbilt: Kick them out of the SEC, says an Alabama columnist.
Best party school in the nation: University of Georgia, according to the Princeton Review.
Best MLB courtship: After talking about acquiring him for 20-odd years, the Red Sox finally landed future Hall of Fame catcher Jarrod Saltalamacchia.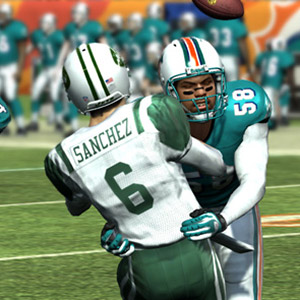 EA SportsBest call in sick for work next week while you get your franchise mode in order.
Best get ready: Because "Madden 11" drops next Tuesday.
Best offense in Ravens history: Ought to be on display this season.
Best nickname for new Yankees acquisition Lance Berkman: Fat Elvis.
Best grade to give President Obama: An incomplete, according to the president himself.
Best RBI total by a right fielder since 2008: The recently traded Ryan Ludwick, 253.
Best guess says Manny Pacquiao summons this emotion in Floyd Mayweather: Fear.
Best-conditioned athlete on the Washington Redskins: Might not be Albert Haynesworth.
Best quarterback in Patriots history: But Tom Brady still has not received a contract extension.
Best wide receiver Donovan McNabb ever had in Philadelphia: Is now the third-best wideout on the Bengals.
Best reason Cincinnati could gamble on Terrell Owens: They're the Bengals; what did they have to lose?
Best catch in Super Bowl history: David Tyree.
Best catch made by Tyree after that play versus the Patriots: Actually, that was the last of his career.
Best twist the knife a little deeper in Pats fans: Tyree signed a one-day contract with the Giants and then retired Friday.
Best odds to win the Super Bowl: The Colts, 17-2, according to Bodog.com.
Best after that: The Saints, Cowboys, Jets and Chargers are all 10-1.
Best team to roll the dice on: The Seahawks are 50-1.
Best-watched sport in America: Because we love the hitting in football.
Best think again: If you believe this violent sport will ever abandon its stupid hazing rituals.
Best political rant: Regardless of your leanings, ya gotta hand it to Rep. Anthony Weiner (D-New York).
Best sitcom scheduled to record a live episode: "30 Rock" on Oct. 14.
Best American men's tennis player: Has Mardy Fish passed Andy Roddick?
[+] Enlarge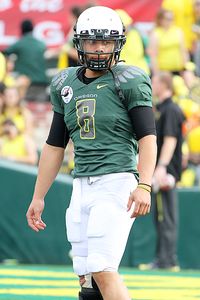 D. Jay Talbott/Icon SMIWelcome to the SEC Mr. Masoli, I'm sure you'll fit in just fine down here.
Best quarterback in the SEC: Could very well be new Ole Miss walk-on Jeremiah Masoli.
Best party in American sports: And the Super Bowl could actually be held in Kansas City someday.
Best way to live to be 105: "Three cans of Miller High Life a day and a shot of [Johnnie Walker Blue] at 5 p.m." -- Agnes Fenton, a 105-year-old woman living in New Jersey.
Best start in Seattle sports history: The Storm of the WNBA are 22-3.
Best tackle by a 16-year-old cheerleader: Of a would-be thief at an Oklahoma mall.
Best-known race in cycling: And 10 of the past 12 Tour de Frances have been won by two riders.
Best NHL rivalry: Will be on display when the Penguins face the Capitals in the Winter Classic on Jan. 1.
Best place to find Snooki of "Jersey Shore" last Friday: In jail after being arrested for disorderly conduct.
Best month for U.S. stocks in a year: July.
Best song of 2010 to date: "Rude Boy" by Rihanna, according to AOL Radio.
Best news for fans of Kanye West: After bashing Twitter in the past, he finally joined and is now seemingly addicted.
[+] Enlarge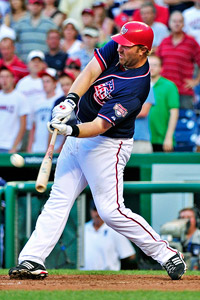 Ed Wolfstein/Icon SMIGreat news Adam Dunn! You're still on the Nationals. Bad news Adam Dunn -- you're still on the Nationals.
Best indication the Nationals are committed to winning long-term: They didn't deal Adam Dunn at the trading deadline.
Best way for a Steelers fan to remember Jack Tatum: As the player who made the hit that caused the deflection that led to the Immaculate Reception.
Best 1962 invention finally put to practical use: Corning's ultra-strength Gorilla glass, which can be found in touch-screen tablets and high-end televisions.
Best thing about returning from vacation: Catching up on your DVR.
Best sung with an American accent: Rock 'n' roll, according to researcher Andy Gibson.
Best reason why: "Studies in the past have suggested that non-American singers willfully put on American accents but my research suggests the opposite -- that an American-influenced accent is the default when singing pop." -- Gibson.
Best-paid public CEO of the past decade: Oracle's Larry Ellison, $1.84B, according to the Wall Street Journal.
Best explanation for all the BS we've seen from Jonathan Papelbon this season: It's the abbreviation for "blown save."
Best pick-up line for Hugh Hefner: "Hi, my name is Hugh Hefner."
Best familiarize yourself with the fact: That WikiLeaks is not a children's swim diaper.
Best soccer player in Argentina's history: But Diego Maradona was a mediocre coach.
Best slugger on the Phillies: But Ryan Howard limped off the field with a sprained ankle Sunday.
Best men's basketball player for Northwestern as a freshman, sophomore, and junior: And yet Kevin Coble has chosen not to play his senior year.
Best power-conference team never to make the men's NCAA tournament: Northwestern.
Best we can conclude about Coble's decision and Northwestern's ineptitude: Simply a coincidence.
Best age to publish your memoirs: Apparently, if you're Justin Bieber, it's 16.
Best believe I'll be reading that book: I want to understand where I went wrong at the age of 9.
Cam Martin is a contributor to Page 2. He previously worked for the Greenwich (Conn.) Time and The (Stamford, Conn.) Advocate, and has written online for CBS Sports and Comcast SportsNet New England. You can contact him at cdavidmartin@yahoo.com.