Commentary
The Weekly Best for Aug. 10
Originally Published:
August 10, 2010
By
Cameron Martin
| Page 2
Welcome to the Weekly Best, our exploration of the sublime in sports, pop culture and stand-up philosophy.
Best thing about August: It's close to September.
Best thing about preseason football: Not watching it.
Best profession for Brian Cushing when he retires from the NFL: Stand-up philosopher.
Best-grossing movie in America: "The Other Guys," $35.6 million.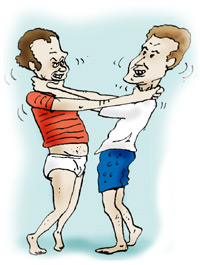 Best opening weekend for a Will Ferrell movie: "Talladega Nights: The Ballad of Ricky Bobby," $47 million in 2006.
Best Will Ferrell comedy: Personally, I'd go with "Step Brothers," but you really can't go wrong with "Old School" or "Anchorman," either.
Best sports video game: "Madden 11" drops today.
Best wide receiver of all time: New Hall of Famer Jerry Rice.
Best-known motorcycle rally in the country: Sturgis turned 70 last weekend.
Best reason the Red Sox are staying in the wild-card race: The Rays have been losing, too.
Best second baseman of his generation: And Ryne Sandberg might be the next manager of the Cubs.
Best player left off the original Dream Team: And Knicks fans wish Isiah Thomas would be left off their team, too.
Best reason to quit the NFL: Video game addiction?
Best young outfield in baseball: Probably resides in Baltimore.
Best young pitching staff in baseball: Definitely does not reside in Baltimore.
Best role the rejuvenated Orioles can play in the last two months of the season: Spoilers in the American League East.
Best winning streak in UFC history: Anderson Silva, 12 in a row.
Best points total in WNBA history: Tina Thompson passed Lisa Leslie's record of 6,263.
Best-paid player in baseball history: Needed the most at-bats (46) to hit his 600th home run.
Best chance to match Don Larsen's World Series perfect game: If the Rays make the Fall Classic.
Best wide receiver in the NFL: Is now the highest-paid wide receiver in the NFL, as Andre Johnson was rewarded with a new contract by the Texans.
Best collection of old fogeys: The Boston Celtics.
Best thing the Celtics proved last season: The unimportance of the NBA regular season.
Best to go out on top: Or hang on and play for the veteran's minimum like Shaquille O'Neal?
Best Texas Rangers team ever: Could be this 2010 squad.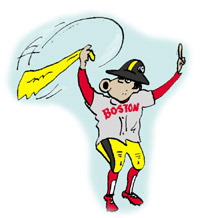 Best fans in America: Root for the Red Sox, according to Forbes magazine.
Best after that: Root for the Steelers.
Best fans in the country: Are apparently Red Sox fans who also support the Steelers.
Best horse of all time: Zenyatta is making a good case for that title.
Best quarterback in college football: Jake Locker seems to be the consensus choice.
Best single-season win total by a Rockies pitcher: Ubaldo Jimenez already matched it with 17.
Best hockey player in Stars history: Mike Modano signed a one-year contract with the Red Wings.
Best time to pick Brett Favre in your fantasy football draft: After someone has picked Tarvaris Jackson.
Best shoes for children to wear: None, according to this story.
Best-looking uniforms in the NFL: Are not worn by the Bengals.
Best expect Tim Tebow: To appear as Friar Tuck in an upcoming production of "Robin Hood."
Best party section in Dodger Stadium: Has lost its mojo with the end of the Mannywood era.
Best remember to watch: "Hard Knocks," starring the Jets, premieres Wednesday at 10 p.m. on HBO.
Best consolation for Seahawks fans: The referee from Super Bowl XL now admits that several blown calls helped the Steelers to victory.
Best record in day games: The Oakland A's are 26-11.
Best five roller coasters in the United States: Are these, according to CBS News.
Best hope for the future of NASCAR: Could be a 12-year-old named Gray Gaulding.
Best turn your eyes to the sky Thursday night: When the Perseid meteor shower peaks.
Best aging rocker dad: Rod Stewart, 65, is going to be a father again.
Best thing about Tiger Woods' golf game: It has nowhere to go but up.
Best nicknames in Boston sports history: Are these, according to WEEI.com.
Best man's friend: A dog in Michigan chews off his owner's infected toe and saves his life.
Best number of nominations ever received for the MTV Video Music Awards: Lady Gaga, 13.
Best show that never should have changed to two one-hour episodes on Tuesday nights: "Hell's Kitchen."
Best place to find America's top-ranked men's tennis player: Outside the top 10 for the first time since the ATP started the rankings in 1973.
Best No. 3 pitcher in baseball: Roy Oswalt of the Phillies.
Best school omitted from Emmitt Smith's Hall of Fame speech: The University of Florida.
Best teams the NBA could get to play two games in London next season: The Nets and the Raptors?
Best blocking wideout on the Falcons: But Michael Jenkins is out at least 4-6 weeks with a dislocated shoulder.
Best margin of victory in WNBA history: The Seattle Storm beat the Tulsa Shock by 46 points (111-65) on Saturday.
Best believe I'll be spending most of November playing "Call of Duty: Black Ops:" Which comes out Nov. 9.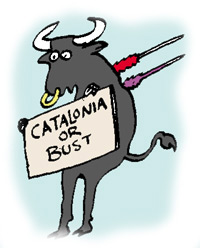 Best thing that could happen to bullfighting in Spain: If other regions follow the lead of Catalonia and outlaw this barbaric spectacle.
Best be aware: There seems to be a bedbug epidemic in the United States.
Best development in video games: Games can now be played using only your eyes.
Best way for the last-place Pirates to turn things around after 17 straight losing seasons: Keep the same players but fire the manager.
Best do a roll call of the 2010 Shenanigan Invitational at Mount Snow, Vt.: Mike, Little Joe, Jeff, Paul, Jimmy, Steve, Matt, Coast Guard Steve, Ryan, Ian, Phil and Cam.
Cam Martin is a contributor to Page 2. He previously worked for the Greenwich (Conn.) Time and The (Stamford, Conn.) Advocate, and has written online for CBS Sports and Comcast SportsNet New England. You can contact him at cdavidmartin@yahoo.com.