Commentary
Evert-Navratilova bond is 'Unmatched'
Originally Published:
September 13, 2010
By
Alex Prewitt
| Special to Page 2
Beyond the friendship, the recollections, the triumphs and the heartbreaks, the unconventionality shines through: This documentary has no narrator, no guiding, disembodied voice to nudge the viewer in a certain direction. There are no extraneous interviews, no journalists or so-called experts to influence opinions. Gone is the drudging voice-over-action, in place are two women, just hanging out on a New York beach, rehashing old memories, and talking about tennis and stardom.
But, when placed in the context of the similarly unconventional friendship profiled on the screen, the distinctive format of "Unmatched" makes sense.
The latest film in ESPN's "30 for 30" series features a bond nearly impossible to forge in the current sports world of Twitter spats and character-bashing trash talk, an unbreakable friendship formed out of a fierce rivalry. Eighty times, Martina Navratilova and Chris Evert met on the courts and, through it all, two of the greatest female tennis stars in history remained inseparable.
[+] Enlarge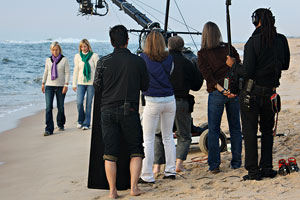 Heidi Gutman "Unmatched" was filmed solely with Chris Evert and Martina Navratilova hanging out and reminiscing at a rental house on Long Island.
When "Unmatched" airs Tuesday night, viewers will get a rare glimpse into the suddenly aligned worlds of Navratilova and Evert, worlds that, throughout their battles, competed on the same plane but resided at polar extremes.
At least on paper, the two are near-total opposites: Navratilova the left-handed European lesbian with the fearless net play and the one-handed backhand; Evert the All-American righty, armed with a two-handed backhand, married to All-American men.
Ties don't exist in tennis, just ask John Isner and Nicolas Mahut. For 43 of the 80 -- eighty! -- matches, Navratilova came out on top. Both, however, retired with 18 Grand Slam championships, and they now share the screen together, intoxicating the viewer with the promise of eternal companionship, the opportunity to find a lifelong friend who fully understands the experiences of the other.
"The intention was literally like 'Thelma & Louise,'" says Nancy Stern Winters, co-founder of Lookalike Productions and creator of the film along with her twin sister and co-director, Lisa Lax, and "SportsCenter" anchor Hannah Storm, the movie's producer. "They go away for a weekend, they talk about the good old days, and after watching it, you feel like, 'God, I wish I had a friend like that.' It's friendship in the context of one of the greatest rivalries in the history of sports."
Enmity was ditched in favor of amity, a theme not-so-subtly woven into the fabric of the documentary. The footage, aside from old pictures and video clips of Navratilova and Evert's famed matchups, consists solely of the two talking, hanging out in a beautiful Long Island hamlet, sequestered in a quaint rental beach house, the silent surroundings an ideal catalyst for girl talk.
ESPN'S "30 FOR 30" SERIES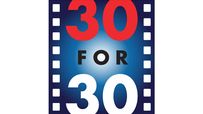 • Watch video clips of "Unmatched"
• ESPN's "30 for 30" series home page
• Full TV schedule for "30 For 30" films
"What was different about this was that we didn't have any interviews," Stern Winters says. "We threw topics at them, and it was a very intimate way to do it. Just to have two voices in the film is very unique."
Everything the duo talks about eventually ties back to one another -- the off-the-courts events perhaps more poignant than the times spent smashing returns between the lines. They discuss Navaratilova's coming-out as it related to Evert, the time Chrissie traveled to Prague in 1986 to be with her friend when Martina returned to her home country for the first time in 11 years. When Evert was nearing her divorce with John Lloyd, Navratilova invited her friend over for the holidays and introduced her to Andy Mill, who would later become Evert's second husband.
Although the documentary captures only the dynamic give-and-take concocted in a five-day, isolated filming session, one only need look at the events surrounding the taping to witness how this friendship knows no geographical boundaries.
In the spring, when Navratilova was diagnosed with breast cancer, there was Evert, providing lasting comfort. And just days before the filming last winter, Evert separated from her husband, golfer Greg Norman, after 15 months together, a heartbreaking moment that left her seeking the companionship of her tennis soul mate.
"She said that there was no one on the planet who she would rather be with at that time than Martina," Stern Winters says, "and that's amazing."
Amazing. That word keeps coming up in any discussion about the film with the twins, whose voices fill with awe when speaking of the influence the Evert-Navratilova rivalry had on their teenage years. When Lax applied to college in the early '80s, she wrote her application essay about Evert, the archetype of success and embodiment of a hero, on the tennis courts and as a woman.
"I really admired her, as a role model," says Lax, who played tennis while at Tufts University with her sister, "and as somebody who was able to break barriers and as someone who excelled to the nth degree in her field, and somebody who was ultimately a good person but had a lot of fun doing what she was doing. I think I took that with me in everything I do."
The idea to create "Unmatched" was born when ESPN approached Lax and Stern Winters about making a documentary about women in sports. Remembering the promise made between Navratilova and Evert -- that they would one day sit down over a glass of wine and revisit the good ol' days -- as well as the joint adoration spawned from watching the 15-year odyssey, the twins attempted the apparently impossible, to tell the story of a womanly bond for a network whose viewers are more than 80 percent male.
But the funny thing about friendship is that it transcends genders; anyone can recognize the importance of an emotional bond, especially one that develops between two people who should, per fundamental human traits, be jealous of one another.
"I think it's a great example of the unique quality that two women have," Lax says. "I don't know that the relationship between two men could have sustained 30 years at the competitiveness they had with each other, and I think that's a unique women's thing. And I think women should be proud of it."
"I wasn't always around to see them up close, but they acted like anybody you know would act with each other," said Amanda Postel, a behind-the-scenes worker for Lookalike Productions. "They're actually friends, watching them interact with each other wasn't at all awkward. That was the most interesting part because they were extremely comfortable with each other. It was extremely natural, basically like watching them have a conversation."
Getting the two to open up in front of the cameras was the easy part. Naming the film … well, that was pretty simple, too.
"The rivalry is unmatched, the numbers speak for themselves," Lax says. "Obviously Ali-Frazier is a great rivalry, but in terms of longevity, and its meaning for women's tennis, it's definitely the greatest rivalry in tennis overall, and arguably the greatest sports rivalry in history."
It's possible that, one day, a new tandem will emerge to become the new Navratilova-Evert, a rivalry that defines a sport, a generation, even a gender, for that matter. The 80 meetings can be surpassed, the throne of "best ever" usurped. Records can be scratched out, monikers can be supplanted.
But the friendship? Now that will forever be unmatched.