Commentary
You won't believe what Simmons saw
Updated:
August 5, 2009, 6:02 PM ET
By
Bill Simmons
| Page 2
PART 1 | PART 2 | PART 3 | PART 4 | PART 5 | PART 6 | PART 7 | PART 8 | PART 9 | PART 10 | PART 11 | PART 12 | PART 13 | PART 14 | PART 15 | PART 16 | PART 17 | PART 18 | PART 19 | PART 20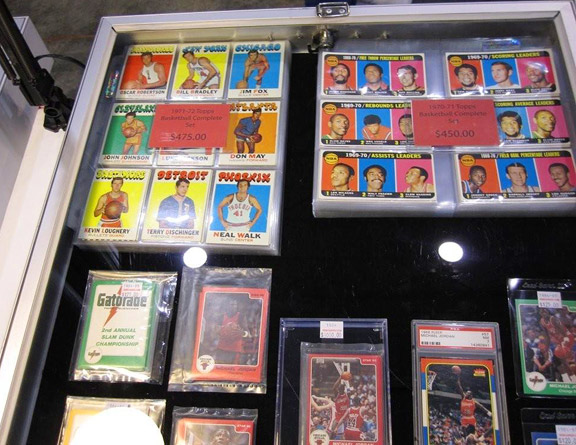 I wasted too much time staring at complete NBA sets like these. Love those 1971-72 Topps cards with the psychedelic lettering. By the way, MJ's rookie (if rated a PSA 9) was going for $1,300-1,400. Seems like a lot until you remember that's not even one hole of a skins game for him.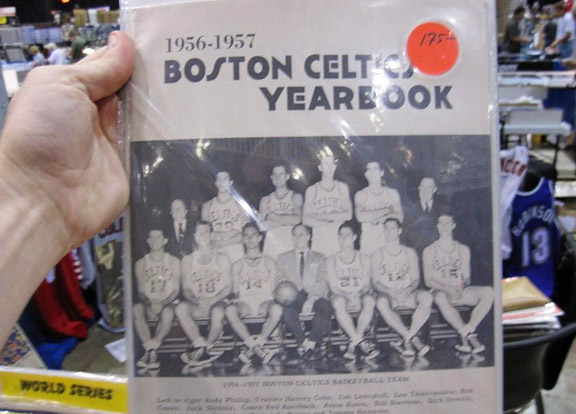 The last all-white Celtics yearbook cover. I'd make a joke that it was also the last all-white NBA yearbook cover ever, but we can't underestimate the Pacers over these next five years. We just can't.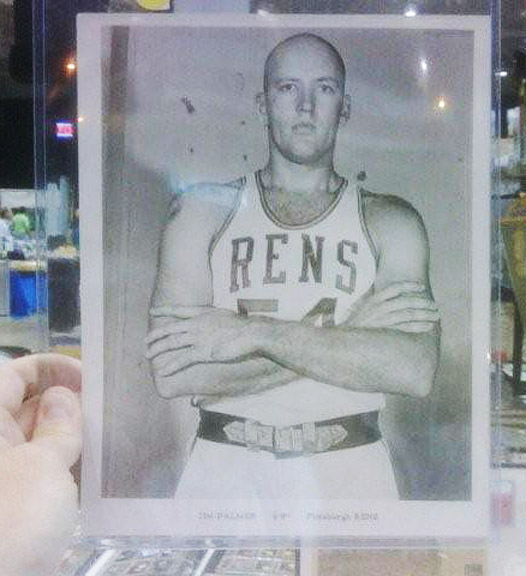 The picture doesn't do this justice. It's a photo of Jim Palmer, a forward on the ABL's Pittsburgh Rens (early 1960s) who had an unfortunate amount of arm and shoulder hair. I can't imagine a single reason why anyone would buy this unless they were related to Jim Palmer. It eludes me.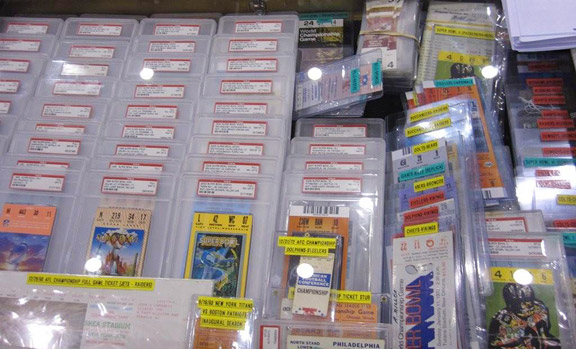 Loads of tickets were available for every Super Bowl. A simple collection to start and execute if you were so inclined.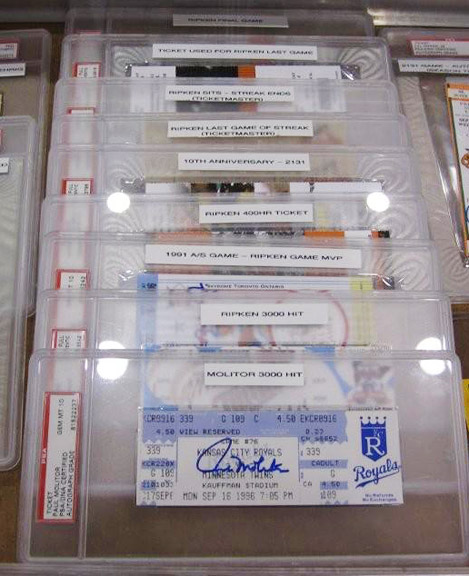 Also plentiful: Autographed tickets for specifically memorable games. I was looking for an autographed Royals-White Sox ticket from the game when William Ligue Sr. and Jr. charged onto the field to assault K.C.'s first-base coach. No dice.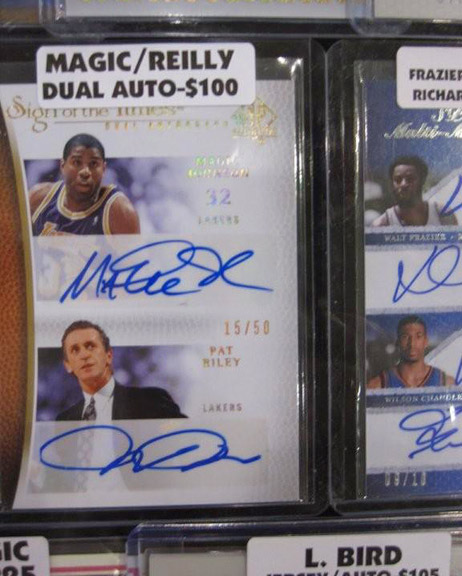 Nobody said sports memorabilia collectors were good spellers.
CLICK HERE FOR NEXT GALLERY
The Sports Guy
Bill Simmons (
@BillSimmons
) is the editor-in-chief of Grantland and the author of the
New York Times
no. 1 best-seller
The Book of Basketball
. For every Simmons column and podcast,
log on to Grantland
. To send him an e-mail, click
here
.
MOST SENT STORIES ON ESPN.COM