Commentary
You won't believe what Simmons saw
Updated:
August 5, 2009, 5:59 PM ET
By
Bill Simmons
| Page 2
PART 1 | PART 2 | PART 3 | PART 4 | PART 5 | PART 6 | PART 7 | PART 8 | PART 9 | PART 10 | PART 11 | PART 12 | PART 13 | PART 14 | PART 15 | PART 16 | PART 17 | PART 18 | PART 19 | PART 20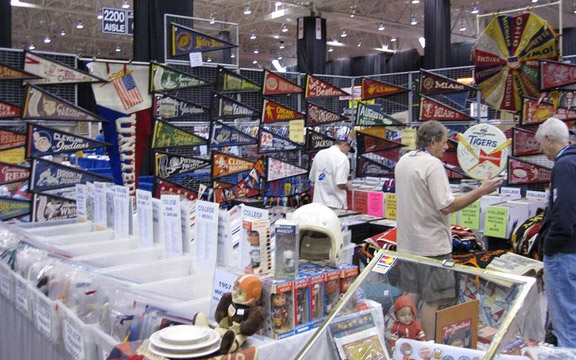 Believe me when I tell you this: At no point heading to this convention did I ever think, "I'm going to spend a chunk of my allotted resources on old-school pennants." I wanted to find an old AFL Boston Patriots jersey and some rare 1970s NBA stuff for my office. But as Bernard said later, "I liked what you ended up doing -- you couldn't find what you came for, so you took what the defense gave you." And I did.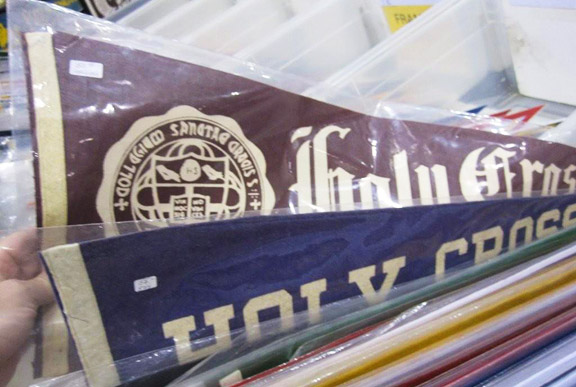 When I say vintage pennants for every sports team and college team, I mean EVERY team. These are for my alma mater, the College of the Holy Cross. I bought the one on the top -- it's from the 1950s. You know, back when we used to be good in basketball. I couldn't resist.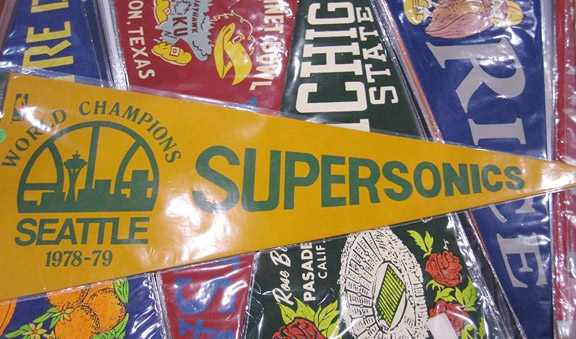 (Everyone in Seattle lets out a sad exhale, then cues up "Black Hole Sun" by Soundgarden.)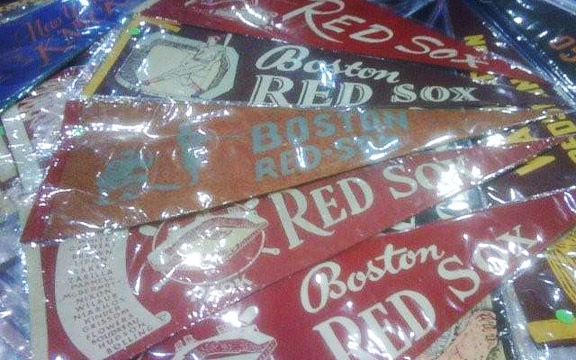 When one of the pennant vendors pulled these out for me, it was like showing an 8-ball to Mischa Barton.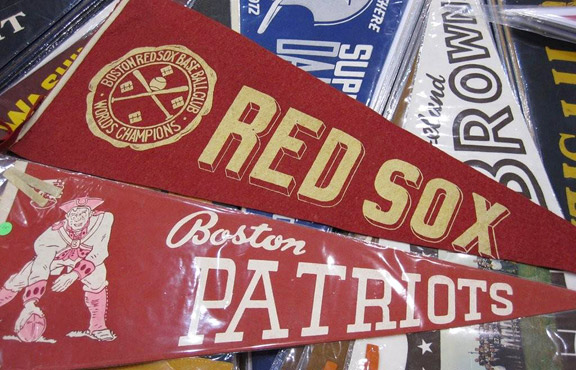 These two came home with me. The top one was made right after ... (wait for it) ... the 1918 World Series. That's right, the Red Sox's last untainted title! I couldn't resist. Vintage pennants are the most underrated sports collectible. I am convinced. I do not have a single friend who loves sports and would not have immediately splurged on at least one old-school pennant. They're that good. You have to believe me.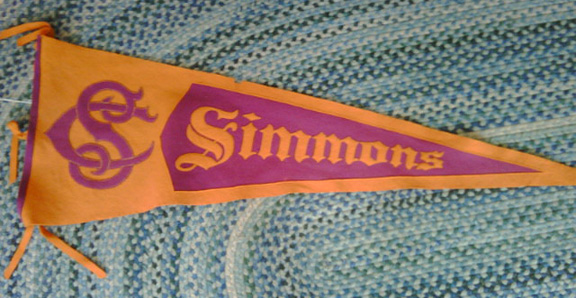 So what if it's a vintage pennant for a women's college? That's going in my daughter's room. In the words of Marlo Stanfield, "MY NAME IS MY NAME!"
CLICK HERE FOR NEXT GALLERY
The Sports Guy
Bill Simmons (
@BillSimmons
) is the editor-in-chief of Grantland and the author of the
New York Times
no. 1 best-seller
The Book of Basketball
. For every Simmons column and podcast,
log on to Grantland
. To send him an e-mail, click
here
.
MOST SENT STORIES ON ESPN.COM