Commentary
You won't believe what Simmons saw
Updated:
August 5, 2009, 6:00 PM ET
By
Bill Simmons
| Page 2
PART 1 | PART 2 | PART 3 | PART 4 | PART 5 | PART 6 | PART 7 | PART 8 | PART 9 | PART 10 | PART 11 | PART 12 | PART 13 | PART 14 | PART 15 | PART 16 | PART 17 | PART 18 | PART 19 | PART 20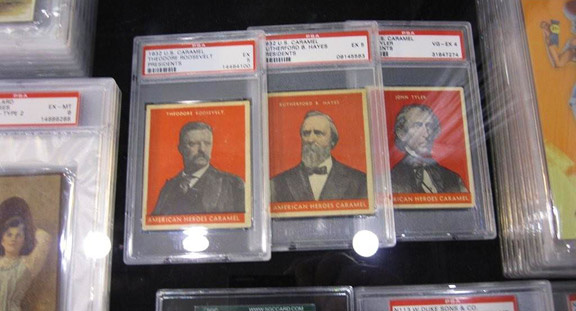 You're damned right that's a Theo Roosevelt rookie.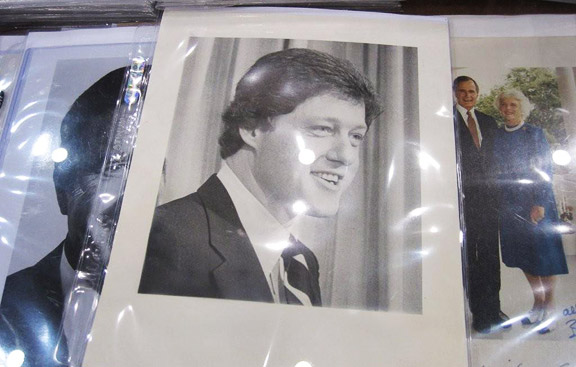 Thought about buying this picture, then forging his autograph to say …



"I did not … have … sexual relations with Bill Simmons' wife!"
-- Bill Clinton



… and giving it to my wife for Christmas. She absolutely would have believed it. Maybe there's still time.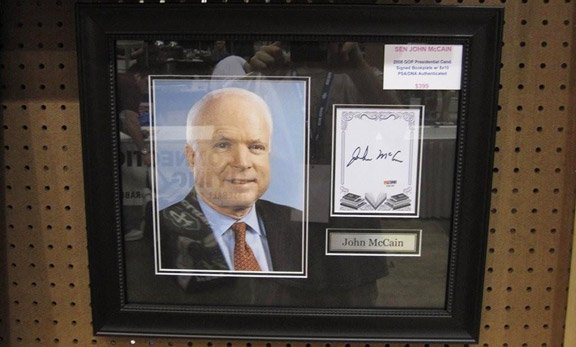 "I'm John McCain and I approved the ridiculous price tag for this unexciting framed autographed photo."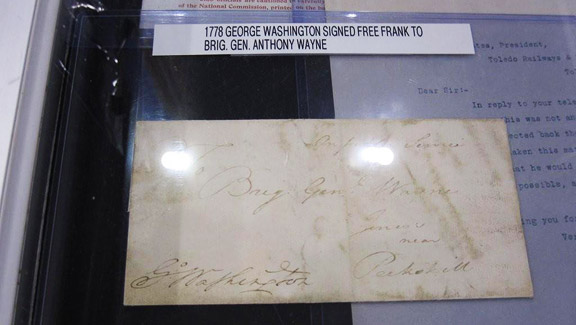 Lots to love here, including the term "free frank." That was a term used for any letter in Britain that could be mailed free of postage charge. That's right, you could become a "free frank" collector if you wanted.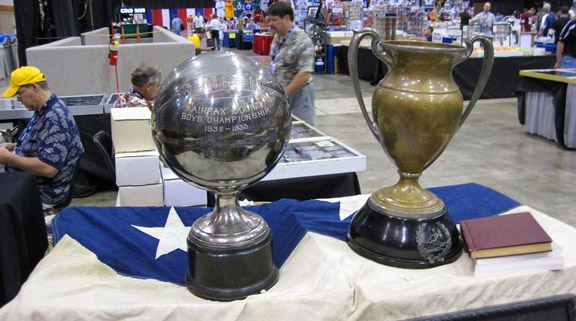 Did I mention that the collector's convention is the greatest place ever to buy an old trophy for your fantasy league? I mean, look at those things!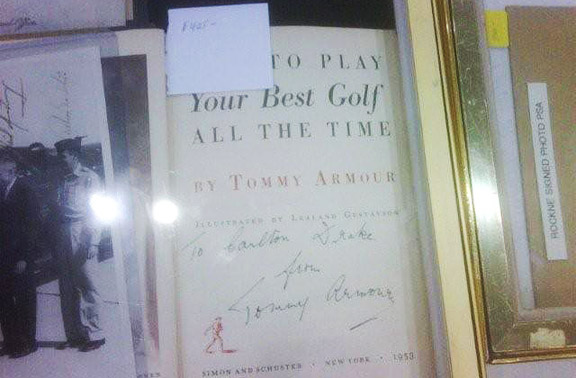 Seeing this signed book from Tommy Sr. got me excited that there might be an autographed "PGA Tour '94" video game from Tommy the Third. Alas, there wasn't.
CLICK HERE FOR NEXT GALLERY
The Sports Guy
Bill Simmons (
@BillSimmons
) is the editor-in-chief of Grantland and the author of the
New York Times
no. 1 best-seller
The Book of Basketball
. For every Simmons column and podcast,
log on to Grantland
. To send him an e-mail, click
here
.
MOST SENT STORIES ON ESPN.COM