Commentary
NFL jerseys: must-gets and must-nots
Originally Published:
December 11, 2009
By
Matthew Willis
| Special to Page 2
It is the most wonderful time of the year, if you ask me. There are some notable songs to that effect as well, I believe.
But it's also one of the most frustrating, confusing, stressful and fattening times of the year, too. Mmm, cookies.
One of the issues many of us deal with around the holidays is what to get that certain someone. And while I can't help you untangle lights or navigate a mall (and whatever you do, don't ask me to wrap any gifts), I can help you with a little shopping.
Every NFL team has an unforgettable and beloved player, and getting that player's jersey for your special NFL fan will surely be one of their favorite gifts.
Deep down, though, we also fear giving a gift that will make people long for fruitcake. So while I'll help you pick out that perfect jersey, I'll also warn you about the duds.
Hey, it's the least I can do.
[+] Enlarge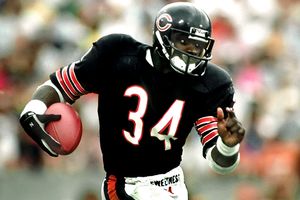 US PresswireWhat sweeter gift than Sweetness himself?
Chicago Bears
No-brainer: Walter Payton
Second Tier: Dick Butkus, Mike Singletary, Mike Ditka, William Perry, Brian Urlacher
Avoid: Cade McNown. When you followed Shane Matthews and preceded Jim Miller, Kordell Stewart and Chad Hutchinson, and people still make jokes about you, it represents the low of a franchise.
Cincinnati Bengals
No-brainer: Ickey Woods
Second Tier: Boomer Esiason, Chad Ochocinco, Anthony Munoz, Cris Collinsworth, Ken Anderson
Avoid: Akili Smith. Pick this one up in the "It could always be worse" department. The Bears might have McNown, but the Bengals got Smith in the same draft -- nine picks ahead of the Bears. I might've just depressed two fan bases simultaneously, a personal best!
Buffalo Bills
No-brainer: Jim Kelly
Second Tier: Thurman Thomas, Andre Reed, Bruce Smith, O.J. Simpson, Steve Tasker
Avoid: O.J. Simpson. I know it's unprecedented to put him on both the second tier and avoid lists, but, um ... actually, I don't want to even touch this. Just avoid it at all costs.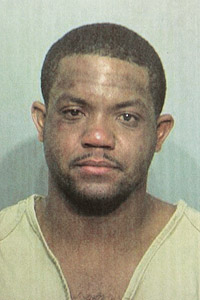 AP PhotoNot a good look at all for the holiday season.
Denver Broncos
No-brainer: John Elway
Second Tier: Terrell Davis, Tom Jackson, Rod Smith, Ed McCaffrey, Shannon Sharpe
Avoid: Maurice Clarett. If you get a throwback, the bright orange color really works with this one. All you need is the 10-digit number across the chest. Just a note to Broncos fans: Less than 10 picks after Denver took Clarett, the Cowboys and Giants selected Marion Barber and Brandon Jacobs, respectively. Darren Sproles was taken at the end of the next round.
Cleveland Browns
No-brainer: Bernie Kosar. Let me explain: Two different Cleveland fans told me on separate occasions that while everyone outside the metropolitan area would expect Jim Brown here, Kosar was actually the most beloved figure in the city.
Second Tier: Jim Brown, Ozzie Newsome, Brian Sipe, Joe Thomas, Phil Dawson
Avoid: Tim Couch. If you have one of his jerseys, I've heard they're excellent for putting out river fires. By the way, we're five teams in, and already I've suggested you avoid three QBs from the Class of 1999. I've seen schools of fish with more promise.
Tampa Bay Buccaneers
No-brainer: Derrick Brooks
Second Tier: John Lynch, Lee Roy Selmon, Warren Sapp, Mike Alstott, Warrick Dunn
Avoid: Steve Spurrier. Did you know Spurrier played QB for the 1976 winless Buccaneers? He also feuded with hilarious head coach John McKay -- another demerit. When a receiver complained Spurrier threw too many passes into the ground, McKay countered: "That's OK, we'll just get shorter receivers." And you thought the Lions were bad last year.
Arizona Cardinals
No-brainer: Larry Fitzgerald
Second Tier: Pat Tillman, Aeneas Williams, Kurt Warner, Neil Lomax, Rod Tidwell
Avoid: Simeon Rice. His sack total was respectable, but you can't expect a city to embrace you when you refer to its team as the armpit of the NFL. Side note: Armpits have such a bad reputation, but you really just need a high-quality deodorant (sponsor opportunity!).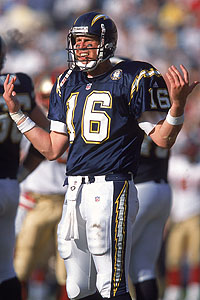 Stephen Dunn/Getty Images'Why would you buy my jersey?'
San Diego Chargers
No-brainer: LaDainian Tomlinson
Second Tier: Dan Fouts, Lance Alworth, John Jefferson, John Hadl, Leslie O'Neal
Avoid: Ryan Leaf. And you thought LaDainian Tomlinson would be a no-brainer? It's nice to see his cartoon self has found work, though.
Kansas City Chiefs
No-brainer: Derrick Thomas
Second Tier: Len Dawson, Tony Gonzalez, Christian Okoye, Willie Lanier, Nick Lowery
Avoid: Lin Elliott. Whatever you do, avoid using urinals while wearing this jersey. The guy to your left would not be very happy.
Indianapolis Colts
No-brainer: Peyton Manning
Second Tier: Johnny Unitas, Marvin Harrison, Raymond Berry, Art Donovan, John Mackey
Avoid: Mike Vanderjagt. It's not just a kicker's jersey, but an idiot's jersey. At least you'd have an excuse to get liquored up, though. Enjoy the holiday party!
Dallas Cowboys
No-brainer: Roger Staubach
Second Tier: Troy Aikman, Emmitt Smith, Tony Dorsett, Michael Irvin, Danny White
Avoid: Leon Lett. Now don't get me wrong, Lett had a very solid career and has the jewelry to prove it. But at the same time, you might as well wear dress like the Three Stooges considering how his career will be remembered.
Miami Dolphins
No-brainer: Dan Marino
Second Tier: Larry Csonka, Bob Griese, Mark Duper, Mark Clayton, John Offerdahl
Avoid: Thurman Thomas. There's a certain shame in wearing the final-pit-stop jersey of a washed-up superstar who changed teams to prolong his career. It's another to wear your favorite team's jersey of said washed-up player who starred for a rival.
Philadelphia Eagles
No-brainer: Reggie White
Second Tier: Donovan McNabb, Ron Jaworski, Jerome Brown, Chuck Bednarik, Randall Cunningham
Avoid: Terrell Owens. You wouldn't even want to wear this since it'd cover up your chiseled abs from hours of driveway sit-ups.
Atlanta Falcons
No-brainer: Deion Sanders
Second Tier: Jamal Anderson, Andre Rison, Matt Ryan, Jessie Tuggle, Tommy Nobis
Avoid: Ron Mexico. This purchase comes with a free water bottle, complete with hidden compartment. Bonus!
San Francisco 49ers
No-brainer: Joe Montana
Second Tier: Jerry Rice, Steve Young, Tom Rathman, Ronnie Lott, Bryant Young
Avoid: Jim Druckenmiller. I have to hurry this up, since Jim Druckenmiller just delivered my pizza. From a first-round pick to a backup in the XFL? This is the same team that gave us Montana and Young.
New York Giants
No-brainer: Lawrence Taylor
Second Tier: Michael Strahan, Phil Simms, Mark Bavaro, Frank Gifford, Y.A. Tittle
Avoid: Danny Kanell. It wasn't long ago when the Giants counted on guys like Kent Graham and Dave Brown to play quarterback. Nevertheless, Kanell inspired such little confidence, the jersey includes a free prescription of Prozac.
[+] Enlarge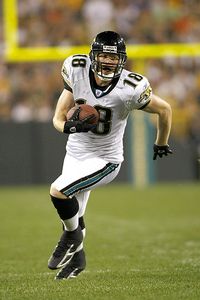 Scott Boehm/Getty ImagesWait. Matt, who?
Jacksonville Jaguars
No-brainer: Tony Boselli
Second Tier: Fred Taylor, Jimmy Smith, Maurice Jones-Drew, Mark Brunell, John Henderson
Avoid: Matt Jones. He played in Jacksonville, so you may have never heard of him or the litany of reasons why you should avoid buying this jersey. But I assure you, it would be unwise.
New York Jets
No-brainer: Joe Namath
Second Tier: Wayne Chrebet, Curtis Martin, Don Maynard, Al Toon, Darrelle Revis
Avoid: Blair Thomas. Just go with "Jets Generic Draft Blunder X." In fact, you'd be safe to pick out of a hat containing the following names: Thomas, Vernon Gholston, Dewayne Robertson, Kyle Brady and Dave Cadigan. Or better yet, go with the players the Jets could've had with those draft picks: Chris Johnson, Terrell Suggs, Warren Sapp, Michael Irvin.
Detroit Lions
No-brainer: Barry Sanders
Second Tier: Dick "Night Train" Lane, Bobby Layne, Herman Moore, Robert Porcher, Calvin Johnson
Avoid: Joey Harrington. Unless you're at a piano bar. Then it totally works.
Green Bay Packers
No-brainer: Brett Favre
Second Tier: Bart Starr, Sterling Sharpe, Don Hutson, LeRoy Butler, Ray Nitschke
Avoid: Mark Chmura. The nice thing about this jersey is that it's waterproof.
Carolina Panthers
No-brainer: Julius Peppers
Second Tier: Steve Smith, Wesley Walls, Kevin Greene, Sam Mills, Jake Delhomme
Avoid: Rae Carruth. There's a slew of tasteless jokes I could go with here, but you probably already know all the punch lines. I suppose I can sit this one out. It is the holiday season, after all.
New England Patriots
No-brainer: Tom Brady
Second Tier: John Hannah, Wes Welker, Steve Grogan, Adam Vinatieri, Mosi Tatupu
Avoid: Tony Eason. Before the Patriots were collecting Vince Lombardi trophies, this was a long-suffering franchise that finally reached a Super Bowl in January 1986. Eason got the start over Grogan, and proceeded to go 0-for-6 and got sacked a few times. The Fridge had a better day offensively than Eason.
Oakland Raiders
No-brainer: Tim Brown
Second Tier: Marcus Allen, Jim Otto, Bo Jackson, Jack Tatum, Ray Guy
Avoid: Randy Moss/Todd Marinovich. Definitely avoid donning these jerseys to a job interview. Nothing says "reliable employee" quite like these guys.
St. Louis Rams
No-brainer: Marshall Faulk
Second Tier: Eric Dickerson, Deacon Jones, Kurt Warner, Isaac Bruce, Merlin Olsen
Avoid: Lawrence Phillips. Except if you wear it while driving. People will yield, since they'll be terrified you might veer into them at any given moment.
Baltimore Ravens
No-brainer: Ray Lewis
Second Tier: Jonathan Ogden, Ed Reed, Jamal Lewis, Peter Boulware, Terrell Suggs
Avoid: Tony Banks. Nothing says you belong quite like dressing as the guy whose replacement sparked a Super Bowl run.
Washington Redskins
No-brainer: Doug Williams
Second Tier: John Riggins, Sean Taylor, Sammy Baugh, Art Monk, Sonny Jurgensen
Avoid: Heath Shuler. Maybe it's a political statement. Maybe it just says, "My career will sputter into finality thanks to talented types like Gus Frerotte and Doug Nussmeier."
[+] Enlarge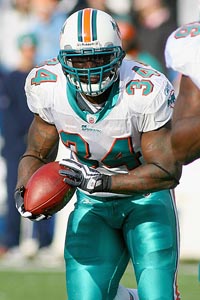 Rick Stewart/Getty ImagesWilliams looks good in teal these days. Still, the wedding dress haunts us.
New Orleans Saints
No-brainer: Archie Manning
Second Tier: Drew Brees, Rickey Jackson, Pat Swilling, Reggie Bush, Willie Roaf
Avoid: Ricky Williams. Buyer beware: This wedding dress is pricey. It'll cost you your entire draft.
Seattle Seahawks
No-brainer: Steve Largent
Second Tier: Curt Warner, Matt Hasselbeck, Cortez Kennedy, Jim Zorn, Kenny Easley
Avoid: Brian Bosworth. Bosworth was drafted by both the Seahawks and the Tacoma Stars, an indoor soccer team. The fact that you just contemplated which league would have suited him better makes this choice clear.
Pittsburgh Steelers
No-brainer: Mean Joe Greene
Second Tier: Terry Bradshaw, Jack Lambert, Jack Ham, Franco Harris, Jerome Bettis
Avoid: Neil O'Donnell. He did make a strong case for Cowboys MVP in Super Bowl XXX. The only problem, of course, is he was a Steeler.
Houston Texans
No-brainer: Houston Nameplate Jersey. Let me explain: Before the team even had a nickname, they unveiled jerseys that just said "Houston" on the back with the No. 32, for the 32nd NFL franchise. That jersey represented hope, enthusiasm and a bright future. None of which the Texans currently have.
Second Tier: Andre Johnson, Mario Williams, Tony Boselli
Avoid: David Carr. This is like the Anti-Houston Nameplate Jersey. It represents despair, pessimism and apathy. Right after Houston picked Carr and Detroit picked Harrington in the 2002 NFL draft, Carolina selected Julius Peppers. Probably the smarter pick. Probably.
Tennessee Titans
No-brainer: Eddie George
Second Tier: Steve McNair, Warren Moon, Chris Johnson, Earl Campbell (Houston Oilers) and Bruce Matthews (Oilers)
Avoid: Adam "Pacman" Jones. The biggest problem with an Pacman Jones jersey is you have to pay for it entirely with one-dollar bills. It is an all-weather jersey, though, perfect for when you're making it rain.
Minnesota Vikings
No-brainer: Fran Tarkenton
Second Tier: Adrian Peterson, Cris Carter, Ahmad Rashad, Alan Page, Jim Marshall
Avoid: Gary Anderson. If you're a fan of "How I Met Your Mother," you might wonder if there are any bars with signs that read: "I'm drinking till I forget the 1999 NFC Championship Game." I believe that such a place really exists.
Matthew Willis is a researcher for ESPN Stats & Information.