Page 3 asked a few popular major leaguers for simple true or false answers to some simple questions. And since we had their attention, we also asked them to fill in the blanks to some of life's little mysteries... sorry no multiple choice.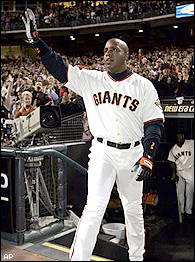 Chicks don't dig intentionial walks.
Chicks dig the long ball?
False. I'm a pitcher. When I give up the long ball, I don't think chicks dig that. -- Orioles RHP Sidney Ponson
I think chicks dig guys with nice butts. -- Tigers 1B/DH Dmitri Young
False. I think nice, young women like baseball players. -- Angels SS David Eckstein
Definitely true, and definitely false. -- Cubs 2B Todd Walker
Barry Bonds is the greatest hitter of all time?
True. I played with him and I saw him with my own eyes. He's the greatest hitter of all time. I got traded to San Francisco last season and the first inning I played with him he popped out. He came and sat right beside me. He had just met me. He said to me, "Next at-bat I'm going to hit a home run." Next at-bat he hit a home run! You have to believe when he says that that he'll do it. -- Sidney Ponson
That's an astounding true. The way that opposing teams approach him. I've never seen a guy get walked with the bases loaded, intentionally. Catcher standing up with the glove out, saying, We'll give you all one run, we're not giving you four. The way he has dealt with so much adversity over the past few years, the death of his father, all these jacked up allegations [BALCO] ... it's B.S. He's going above and beyond the call ... everybody is putting up nice stats, it's incredible. -- Dmitri Young
It's hard to say. You know, he's the greatest hitter we have going today, without a doubt. -- David Eckstein
True. There's never been anyone as strong as Bonds. There's probably some players with the same hand-eye coordination, but in terms of power, there's no one who comes close. Sure, modern medicine and work out routines have helped him because 30 years ago, they didn't have that, but he's definitely the best.-- Todd Walker
All is fair in love and war?
True. Oh you want an explanation? I thought it was just true and false! When you go out there and try to compete, whatever you have to do, all is fair. -- David Eckstein
False. It's more than just one element. You've got to throw luck in there as well, faith, there's other things besides just love." -- Dmitri Young
False. I don't believe in war and I believe in love, so it's just one of those things." -- Sidney Ponson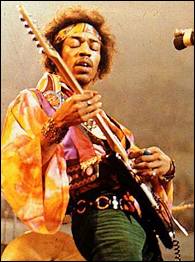 Jimi Hendrix could play today's music with his eyes closed, too.
The guitar solo is a lost art?
False. You have to be dedicated, not anybody can play the guitar. So I strongly believe that is false. -- Sidney Ponson
I think the drum solo is the lost art. I like the beat of the drums. I like the saxophone, too. But I'm no good at trying to play instruments." -- Dmitri Young
I'm not big into music, so I couldn't really tell you. -- David Eckstein
I'd say true. Because there are a lot of heavy bands out there right now that play in some weird tunings that they don't really play lead a lot. In the '80s they played a lot of lead and the early '90s wasn't too bad, but it seems like now we've gotten into bands like Korn and bands like Limp Bizkit and there isn't much lead guitar anymore. -- Red Sox RHP Bronson Arroyo
False. I went to a concert the other day and the guitarist did his solo and everyone loved it. It's not lost. -- Todd Walker
"Seinfeld" is the greatest show of all time?
False. I like it a lot and everything, but I like "Everybody Loves Raymond." -- Sidney Ponson
False. The greatest show is "Sanford and Son." I liked Redd Foxx. -- Dmitri Young
True. I watched them all and I liked all of them. -- David Eckstein
False. It's definitely up there, but it's not the greatest. -- Todd Walker