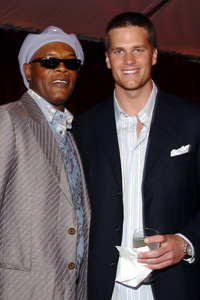 Credit: L. Cohen/WireImage.com
A.) "I'm totally wearing a hat like that next season." B.) "I have to say … you curse more than I expected, Morgan Freeman." C.) "I took Gisele to 'Snakes On A Plane.' Dude, you owe me $20." D.) "That's funny, my coach's wallet says the same thing."