Monday, October 20, 2008
Jones is making a list and checking it twice in Week 7

---
By DJ Gallo
Page 2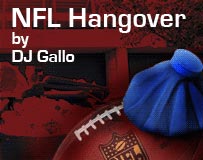 Do not worry, Cowboys fans. Jerry Jones is on the job.
Despite three losses in four games by the supposed Super Bowl favorites -- the latest a blowout loss to the Rams (the Rams!) -- team owner and general manager Jones is compiling lists.
Yes, it seems that in times of adversity, Jones makes lists.
What lists is Mr. Jones currently compiling? Take a look.
Reasons we're losing:
1. Wade Phillips
2. Lax offseason pinky conditioning
3. I'm not being bold and aggressive like Al Davis
4. Touches (too many for some, not enough for others)
5. I waited too long to compile lists
My nicknames for Wade Phillips:
1. Fat Dave Campo
2. Bum's Embarrassment
3. Jason Garrett's Predecessor
Reasons Terrell has to live (abridged):
1. $1
...
25,000,000. $1
List of my Roy Williamses:
1. Roy Williams
2. Roy Williams
Jerry's face is beaming with happiness in this photo ... you will just have to take our word for it.
Hottest Simpsons:
1. Jessica
2. Marge
3. Ko, for his coverage abilities (and his bone structure)
4. Joe
5. Ashlee
Remaining original parts of my face:
1. Eyeballs
To-do list:
1. Get eyeballs done
2. Yell at Bum's Embarrassment
3. Overpay someone (to motivate them to earn it, of course!)
4. Demand that new stadium has gold-plated seats
5. Look into another Roy Williams
6. Get in shape to play defensive back
Not to-do list:
1. Go to a club with Adam
2. Give Fat Dave Campo a contract extension
3. Acquire more Lions players
4. Sit in Michael Irvin's barber's chair
Favorite TV shows:
1. "Extreme Makeover"
2. "Dr. 90210"
3. "Hard Knocks"
4. "Gossip Girl"
5. "Dallas"
Favorite Lists:
1. Grocery
2. Christmas
3. Locations in and around Dallas that I could dispose of Wade Phillips
4. Bucket
---
Week in Photos
• "I'm sorry, but I will not take the field unless I am escorted out there."
• "Thanks for the congratulations on the catch, but if you don't let me run, we're both going to get tackled."
• "Ohmigod! Ohmigod, look! We're on the big TV! This is so cool."
• "No, you may not have some of our nachos."
• "Believe it or not, Roy, but she is actually far dumber in real life than she seems on TV."
• "You just have to be like: 'Hey, everybody wants touches.' And if that doesn't work, just tell him how great he looks in spandex."
• "Go Steelers!" "And go Broncos! Wait, where am I? What day is it?"
• "Little do they know I'm only upset because these nipple cords chafe something awful."
• "As you may remember, I wore No. 40."
• "Seriously, how did he win the Heisman over me?!"
---
Quote of the Week
"Nobody knew that I had staph on the team because the Browns didn't want it to get out. … I feel like a piece of meat sometimes. … I'm going to keep playing like I've been playing, which is hard every down."
-- Kellen Winslow, TE, Browns
And just in case you are wondering, to my knowledge he did not put "staph" in air quotes when he said it.
---
Stat of the Week
1087 -- With four punts in Tennesse's victory over the Chiefs, Titans punter Craig Hentrich moves into 10th place on the all time list, passing former Falcons, Lions and Oilers punter John James.
Congratulations to Hentrich, but I found it pretty classless that after the game he failed to thank Kerry Collins, Vince Young, Billy Volek, Drew Bennett, LenDale White, Justin Gage and all the other Titans over the years whose repeated failures on third down made Hentrich's achievement possible.
---
Web site of the Week
Also availble on Ed's website? Tickets to THE GUN SHOW!
Ed Hochuli's Official Web site -- Check out the message board for topics such as "ed in bed" that include posts like this from a commenter named "lbagarwood": "I wondered how many people thought about Ed in Bed. I am in heaven this season. Seems like in seasons past, in my area, I rarely go to see a game that Ed was officiating. It's week 4, and I've seen that amazing man every week. And, just so we are clear, I would NEVER kick Ed Hochuli outta bed. Damn."
Damn, indeed. If only Bill Carollo had an official website so I could express similar feelings about him.
---
How They Spent Their Bye Week
Arizona: putting their victory over the Cowboys into a sobering perspective.
Atlanta: getting inspired by the words of the Falcons' cheerleaders.
Jacksonville: resting up for their brutal post-bye schedule of Browns, Bengals and Lions.
Philadelphia: going out to clubs and telling girls they play for the Phillies.
John Madden: hunting turducken.
---
Horrible Fantasy Team That Crushed Your Team This Week

Joe Flacco, QB, Ravens -- 17-for-23, 232 yards, TD LenDale White, RB, Titans -- 17 carries, 149 yards, 3 TD Mewelde Moore, RB, Steelers -- 134 total yards, 3 TD Josh Morgan, WR, 49ers -- 5 catches, 86 yards, TD Malcom Floyd, WR, Chargers -- 4 catches, 65 yards, TD Martellus Bennett, TE, Cowboys -- 2 catches, 65 yards, TD
---
10 Things I Thought I'd Think Had I Thought To Think Them
1. Congratulations to Lions head coach Rod Marinelli. He may not have been able to lead Detroit to its first win of the season, but Dan Orlovsky is improving every week. I think Marinelli's decision to outfit Orlovsky with a dog shock collar and to install an invisible fence around the back of each endzone really paid off.
2. I think the Steelers are messing with Roger Goodell. Troy Polamalu said the NFL is becoming a "pansy league" -- pointing to fines against Hines Ward (and other Steelers) for plays that did not earn penalties on the field -- and then Ward goes out this week and breaks the jaw of a Bengals linebacker on a perfectly legal block. So will Goodell fine Ward now? And if Goodell does, will Polamalu call out the commissioner again? And if Polamalu does, will the commissioner then fine him or just attempt to bury the hatchet by complimenting Polamalu's pretty hair?
Nothing pansy about Troy's hair.
3. The Bengals were upset about the hit on Keith Rivers. Said Cincinnati's Chinedum Ndukwe on Ward's play: "That's what he's known for ... Too bad he can't hit someone face up. It's too bad he has to wait until he's not looking to get him. It's unfortunate. It's the type of guy he is. That's all right. We play them again. He's a blind-side guy." So that's what Ward is known for. And, of course, Chinedum Ndukwe is known for that one time he said about Hines Ward: "That's what he's known for ... Too bad he can't hit someone face up. It's too bad he has to wait until he's not looking to get him. It's unfortunate. It's the type of guy he is. That's all right. We play them again. He's a blind-side guy."
4. Speaking of fines, I wonder if the commissioner will consider fining Santana Moss for his fourth quarter touchdown celebration which looked like he was firing a machine gun into the crowd. I'm guessing no. But it's all about context. Santana Moss is a good NFL citizen. If someone like Pacman Jones pretends to shoot a machine gun into the stands, it would terrify the entire nation. (Not that many Cowboys make it into the end zone anymore, but please just humor me for the sake of comparison.)
5. I don't see why everyone was laughing about LenDale White's 80-yard touchdown run. His running style actually reminded me a lot of the stride of sprinting great Michael Johnson. Of course, Johnson had the low knee lift because he felt shorter strides allowed him to go faster. Whereas White's low knee lift is probably more because he doesn't possess the abdominal strength to get his legs any higher.
6. Week after week, game announcers say J.T. O'Sullivan's struggles are due to the fact he is young and inexperienced. That is partly true. He is inexperienced. But he's not young: He's 29. This is not a guy who needs a few years of growing pains before he will explode onto the scene. In a few years he will be having prostate pains. J.T. O'Sullivan is inexperienced and bad -- the badness being the reason for the inexperience. Please adjust your clichés accordingly, game announcers.
7. And now I present the short play "Sean Payton Tells Steve Weatherford He is Being Cut."
(Scene: Sean Payton's office. A knock at the door.)
Payton: "Come in, Steve. Sit down."
Weatherford: "Sure, coach. But how long do you think this will be? [Checks watch.] The bus is leaving soon."
Payton: "Don't worry about it, Steve. You won't be on that bus. Steve, I am cutting you. You're terrible."
Weatherford: "Understood. I appreciate your honesty."
Payton: "I feel terrible because I know the economy is bad and now you're out of a job."
Weatherford: "Hey, don't worry about it. Really. I know this is a business. We can still be friends. You're just doing what is best for the team. Everybody goes through bad times. Mine just happens to be right now." [Looks at watch again.]
Payton: "Thanks for making this so easy. You're handling this great. Now, I'm going to need you to fill out some paperwork with the team secretary saying that you have been terminated."
Weatherford: "Naturally!"
Payton: "And I'm going to need you to turn in your uniform."
Weatherford: "Of course!"
Payton: "And your playbook."
Weatherford: "Sure thing, Sean! I never needed it anyway. I just knew four plays: punt, fake punt, field goal hold and field goal fake."
Payton: "And then, finally, I'm going to need you to turn in your wristwatch."
Weatherford: "My wristwatch?"
Payton: "Yep."
Weatherford: "My most prized possession?"
Payton: "Yes. The one you wear on the field during the game."
Weatherford: "Umm … well, okay. Sure, Sean." [He slowly takes off his watch, holds it in front of Payton and begins waving it back and forth.]
Payton: "What … what are you doin- … what … what an amazing watch. I can't take my eyes off of it."
Weatherford: "I now control your mind, Sean Payton."
Payton: "Yes."
Weatherford: "You are hypnotized."
Payton: "Yes, master."
Weatherford: "Now, Steve Weatherford will forever be your punter. He will get a significant raise. And he will get some of Reggie Bush's carries. Agreed?"
Payton: "Yes, master."
[Weatherford snaps his fingers, sits down and puts his watch back on.]
Payton: "So, Steve, I called you in here to see if you were interested in a raise. And I wondered, with Reggie Bush hurt, if you'd like to get some of his carries."
Weatherford: "Sounds good, coach."
Payton: "Great! Now get out of here. You're going to miss the team bus. Why do you have that watch of yours if you're late all the time?"
(End scene.)
8. The Chiefs played three quarterbacks against the Titans in their 34-10 home loss. Damon Huard was 9-of-16 for 96 yards. Tyler Thigpen was 5-of-11 for 76 yards. And Brodie Croyle was 9-of-10 for 63 yards. Three different quarterbacks, three similarly bad results. Even if they tried this approach at quarterback, including four different balls in play at once, I doubt they could ever put much more than 10 points on the board. More likely, all four quarterbacks would throw simultaneous interceptions, resulting in 28 points for the other team over and over and over again.
9. Jon Gruden's paunch intrigues me. He is by no means obese, but some girth is starting to accumulate around his midsection. I plan to keep a close eye on this developing situation. If Gruden's yelling and grimacing decreases as his weight increases, we will finally know for sure that generously-proportioned people can't help but be jolly.
10. Fresh off losses Sunday, the Saints and Chargers head off to play next week in London. So while the British gave us one disappointing football player in David Beckham, we are giving them two disappointing football teams. Ha-ha! Take that, UK. It's just unfortunate Shawne Merriman isn't making the trip. He's even more synthetic than Victoria Beckham.
DJ Gallo is the founder and sole writer of the sports satire site SportsPickle.com. He also is a regular contributor to ESPN The Magazine and has written for The Onion and Cracked. His first book, "SportsPickle Presents: The View from the Upper Deck," is on sale now.
---