Commentary
Let Hellyeah's Paul guide you in Dallas
Updated:
February 1, 2011, 8:35 AM ET
By
Roger Lotring
| Special to ESPN.com
Vinnie Paul was crushed by his beloved Dallas Cowboys going 6-10 in the regular season, falling far short of playing host to Super Bowl XLV in their home stadium in Texas.
[+] Enlarge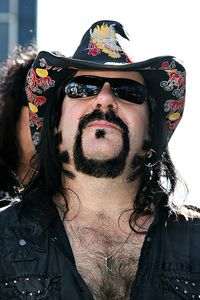 Valerie Macon/Getty ImagesMeet Vinnie Paul, your tour guide to all the best food and fun while you're in Dallas.
"I'm telling you, dude, I bleed silver and blue. I was born and raised there, so it was pretty tough, man," Paul, 46, said last week in a phone interview.
Still, the Hellyeah drummer seems confident that new head coach Jason Garrett will return the team to victory. "I think we'll be in the Super Bowl next year, but unfortunately it won't be in our house."
But Paul is not just a die-hard Cowboys fan; he's also a studious fan of the NFL, keeping close tabs on the action throughout the entire league. "I watch these things very closely, 'cause I like to gamble," said Paul, who also participated in ESPN.com's Alice In Chains & Friends Fantasy Football Charity League the past two seasons.
"It's going to be a seriously kick-ass Super Bowl, man! There's going to be a high level of competition, with Aaron Rodgers and Ben Roethlisberger going at each other, and both defenses the way they're playing. It's going to come down to the wire, but I think Pittsburgh is gonna show some muscle and win."
The gridiron battle between the Green Bay Packers and Pittsburgh Steelers might be intense, but Paul is less than thrilled about the Black Eyed Peas performing at halftime. "They're the worst choice ever, in my opinion, man. I'm a rock 'n' roll fan, through and through, so I guess I'll be doing something else during halftime, instead of paying attention to that," he said with a laugh.
What he'll be doing is serving as host to a 101 WRIF Super Bowl party in Detroit with his band, Hellyeah, on a day off from the Jagermeister Music Tour. "I'm gonna do some barbecuing, and we're gonna get up and do a three-song acoustic set while the Black Eyed Peas are doing their thing [on TV]," said Paul, who co-founded Pantera in Arlington, Texas, with his brother, the late Dimebag Darrell, in 1981.
Even though he won't be home in Texas for the big game, Paul said the Dallas-Fort Worth area is a happening place for fans in town during championship week, renowned for its entertainment options … and, of course, barbecue. "And just the Texas hospitality. People are really, really friendly, and very easy to get along with, very accommodating. It's definitely the South, man."
So Paul, who knows a thing or two about the area's night life as owner of The Clubhouse adult entertainment establishment, shared some of his favorite area hot spots with The Life. "All these places just have a really good vibe. Their staffs are very, very Southern, hospitalitywise."
Bring an appetite
Candlelite Inn
My favorite place, right there in Arlington that's not far from the stadium at all, is a place called Candlelite Inn. It's been there for 50 years, and [Route 180] used to be the only highway that connected Dallas and Fort Worth through Arlington. And that was one of the first, original restaurants, probably one of the only places where you could go get Mexican food
and
Italian food, homestyle food all at the same place.
The place truly is lit by candles on the inside; they've got an old-school jukebox in there; all the booths are really cool. And the food is exceptional and very, very price-friendly.
Uncle Julio's Fine Mexican Food
Texas is very famous for Tex-Mex, and I would highly suggest a place called Uncle Julio's. They have several locations all around town, and they have the best bacon-wrapped shrimp you'll ever try -- I mean, it's just fantastic. Their margarita swirls are absolutely incredible, and their service is super-duper, too.
Spring Creek Barbeque
Dickey's Barbecue Pit
My two favorite barbecue places, there's Spring Creek, which is amazing. I love their sauce, and their barbecue is absolutely incredible. And then Dickey's is also there, and [both] are all over Dallas and Fort Worth, and they're excellent barbecue places.
[+] Enlarge
Chelsea Lauren/WireImageHellyeah drummer Vinnie Paul won't be in Dallas this weekend, but he's sharing all his inside knowledge with us.
Del Frisco's Double Eagle Steakhouse
My favorite [steak] place is Del Frisco's, without a doubt the top steakhouse in all of Dallas. They have one in Dallas, one in Fort Worth. They've recently branched out; they have one in New York City, they have one in Las Vegas, one in Denver, Colo. I believe they have one in Orlando, also. But it's really, really good.
The food is incredible, and all the sides are family style, so they bring 'em out and you just scoop what you want on the plate. And, they have an incredible seafood appetizer -- you know, shrimp cocktail with three different kinds of sauces. They've got crab claws. It's just an amazing high-end steakhouse, and that's where I would definitely suggest people to go if they're down in Dallas or Fort Worth.
Piranha Killer Sushi
If you're looking for some sushi, the most awesome sushi place in Arlington is a place called Piranha's, and it's not far from the stadium at all. It's super-duper, the sushi's always great, the service is always great. It's a great place to go.
Rock 'n' roll all night
Trees
Deep Ellum
You know, the live music scene is not what it once used to be. People don't do that scene that much anymore. But there's a place called Trees in Dallas that has excellent live bands, live music all the time.
There's a band called Overscene that's from down there. I think they're a really killer up-and-coming young band. As a matter of fact, they're going to be opening for my band, Hellyeah, when we play at Trees on Feb. 26. So if you're still around Dallas after that, stick around and come to the Hellyeah concert!
And really, probably the best spot to just bounce around, there's an area down there called Deep Ellum, and they have quite a few different clubs down there. There's usually all kinds of different bands playing down there, all kinds of music. That's a cool place to go hang, usually.
Getcha' pull!
Skyy Vodka
Man, my personal drink of choice for
life
is Skyy vodka and water. That's what I drink, Skyy vodka and water with two limes tall, everywhere I go, all day and all night.
Most vodkas come from Eastern Europe, Russia and Far East, that kind of stuff. This is American-made vodka, and it was created by a doctor who was tired of having hangovers. It was one of the first vodkas -- the only vodka for a while -- that was filtered four times. I could drink a whole bottle of it and never have a hangover; I feel great the next day. So, I love that stuff.
Good for a laugh
Hyena's
Well, there are several different things. A friend of mine -- his name's Randy Butler -- owns a chain of comedy clubs called Hyena's, and they're really great. He's always got the hottest staff in town, and he brings the best comedians. They're always very interesting to watch and you'll laugh your ass off. I've never seen any duds there, and they have one of those in Fort Worth, one in Dallas, and one in Arlington.
Cowboys Stadium
I have a home a mile and a half from there, so I watched them build it from the ground up. And, as big as it is on the outside, it goes five stories down into the ground. It's just huge, and any seat's a good seat because the 200-foot HDTV screen in there is just incredible. I mean, most of the people watch the game on that.
And it's just full of restaurants, full of drinking places. It's really user-friendly; it's brand-new, state-of-the-art, top-notch. [Owner Jerry Jones] couldn't have done any better, man. It's really amazing.
Searching for a screen
If you don't have a ticket, you can go to the [stadium] parking lot and watch it outside of the stadium. The parking lot is huge and it's badass; it's got TV screens
outside
of the stadium … it's happening, man [for $200 at the Super Bowl, however].
I haven't had a chance, just because I've been on tour, and was actually making a record, but soon as I get some downtime, I would love to take the [tour] bus down and do some tailgating [next season].
A place that I personally like is right across the street from the stadium, it's called Sherlock's. It's a great bar to go hang out at to watch the games, to drink, to eat. The food's really good, and it's right there in Arlington, you know? It's a great place.
They've got plenty of TV screens, and everybody that goes there likes to drink, man. There's a lot of fun to be had -- you know, they've got darts and pool, and all that stuff. But most people have got their eyes glued on the screens, especially when the Cowboys are playing, drinking up and eating, and just really enjoying what's going on … as long as they're winning, of course!
Roger Lotring is an author, freelance writer and radio show host based in Connecticut.
SPONSORED HEADLINES
ESPN TOP HEADLINES
MOST SENT STORIES ON ESPN.COM
More From ESPN Music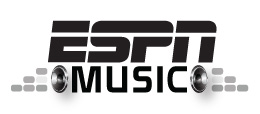 Follow ESPN Music on Twitter
HEAVY ROTATION
FEATURES
AS HEARD ON …
PHOTO GALLERIES …
CHATS