Commentary
Cheeseheads unite in harmony
Updated:
February 3, 2011, 5:42 PM ET
By
Matthew Glenesk
| Special to ESPN.com
When you think Wisconsin, you think beer, brats, cheese, the Green Bay Packers and music.
[+] Enlarge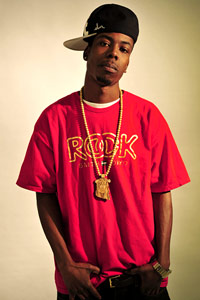 Mark GageIt took just a couple of days for Prophetic, pictured, and Pizzle's "Green And Yellow" to go viral.
Music? OK, perhaps that's a stretch. In fact, Wisconsin music carries a "Happy Days" and polka stigma, which may or may not be fair. But the Packers' latest run to the Super Bowl has given Cheeseheads the opportunity to express themselves musically and, for the moment, cast a light on all things Packers.
YouTube has been inundated with Packers-themed jingles, and some have become so popular that they've gone mainstream.
Green Bay's Super Bowl opponent has Pittsburgh rapper Wiz Khalifa, whose "Black and Yellow" was a hit well before the Steelers' playoff run. And as with any rap whose hook is a color scheme, you can expect a knockoff or two.
Milwaukee-based rappers Prophetic and Pizzle, aka David Baldwin and Sharrod Sloans, put a Packers spin on Khalifa's hit, unsurprisingly titled, "Green and Yellow."
"We recorded it the night before Green Bay played Philly [in an NFL wild-card game]. The next day we traveled to Lambeau Field to shoot the video," Baldwin said. "We put the video up two days later, and it went viral."
"Green and Yellow" has surpassed 250,000 views on YouTube, and the song is getting airtime on 12 Wisconsin radio stations, even becoming the No. 1-requested song at a few of the stations. And rapper Lil Wayne just released on Thursday his version of "Green And Yellow," which you can download off his website, that features a vow "to cut Troy Polamalu's hair off."
Pat McCurdy's "We Love the Green and Gold" offers more of a Wisconsin-esque feel than Prophetic and Pizzle's jam.
Packers fans serve the cheese
It's Wisconsin, so you expect cheesy music videos. Here's just a small taste:
"The Pack Is Doing Everything Right" -- A rip on T.I.'s "Whatever You Like," the song was posted by a young Packers lass who goes by HalfClayHalfWoman. I got worried through the first 30 seconds when she starts disrobing. But then I remembered it's Wisconsin, so layered is the norm. And I won't hate on her pre-pass-out drink of choice, Mickey's. There are some catchy lines and creative use of player names, although you'd think for such a Clay Matthews fan, she wouldn't be wearing a Donald Driver jersey.
"Fly Like a Cheesehead" -- Posted on Christmas, and it already has more than 800,000 views, so someone must like it. Sung by Sean Smart, Sleepy and Alexandria, the hook is an earworm and leaves you asking, "How does one feel fly like a cheesehead?" And I don't know if they get points for wearing shirts with the song's title on it or not. I will give them points for production quality, however.
"Packers Super Bowl Song 2011" -- There's this wonderful example of child exploitation. Posted by ZachandTannerProd, it's a rip on "Break Your Heart" by Taio Cruz. The video starts out with three young girls and ends with a Packers family jump-around (though not nearly as neat as Madison's). Best part of this clip? It's only a minute long.
"Teach Me How To Raji" -- Apparently, the staff and students at the University of Wisconsin-Green Bay have a lot of time on their hands. The video was done in honor of Packers defensive lineman B.J. Raji, who danced into the end zone in the NFC Championship Game against the Chicago Bears. The Dougie, it's not.
"The Cheesehead Song" -- And what cheesy Packers song collection would be complete without an appearance from Loose Bruce Kerr? OK, so I clicked the clip simply based on the dude's name, but the song didn't disappoint. Exactly as cheesy as I had hoped.
-- Matthew Glenesk
"We have an accordion and a tuba playing through the whole first verse as kind of an homage to Wisconsin music," McCurdy said of his song, which is also on the "Green Bay Packers: Official Music of the Green Bay Packers" album (iTunes | Amazon). "And then we bring in that crunchy guitar. I wanted to do something a little funnier, not nearly as serious as most sports songs. We wanted to put humor in there and a sing-along chorus."
So in his song when McCurdy places the Packers' importance above that of wife and kids, does he mean it?
"That's the first line I came up with. 'I like my wife. She's OK. For my kids, I'm thankful almost every day. But I love the Green Bay Packers …' For some people that's how it is," McCurdy said. "It's the same type of thing in Pittsburgh, though, too."
Born and raised in Milwaukee, McCurdy grew up during the late 1960s glory days of the Packers.
"I used to enter every contest, every promotion back then," he said. "I remember when I was 9 years old, the Coca-Cola Company had a promotion with pictures of Packers players underneath bottle caps, and they had a big sheet for you to collect them on. Once you got all the players, you were supposed to send it in and get a 'major Packers award.' I'll never forget getting that Ray Nitschke to round out the collection. A few weeks later in the mail, I got a plastic Packers megaphone. Pretty 'major award.'"
The megaphone has been traded for a microphone with 10 CD releases and 300 annual shows, mostly in the Midwest.
Every Monday night, McCurdy performs at The Spot on Chicago's North Side. Luckily for him, the bar is owned by a Packers fan.
Otherwise, his "We Love the Green and Gold" might not have been so well-received a few Mondays ago.
"They played it 17 times at the bar during the NFC title game," he said.
Later this month, McCurdy will return to enemy territory ,when he will perform at a charity event in Pittsburgh in which former major league first baseman Sean Casey, whom McCurdy knows through a mutual friend, will serve as host.
McCurdy doesn't harbor any animosity toward his Pittsburgh counterparts. He said Steelers fans are much like Packers fans in their passion and loyalty.
"Very similar fan bases," he said. "Plus, I kind of like the Steelers. It's my dream Super Bowl."
He'd better keep that quiet.
Since the NFC Championship Game, "We Love the Green and Gold" has jumped from 60,000 views on YouTube to roughly 230,000.
"It would be nice to get a penny every time," McCurdy half-joked.
McCurdy is working on a follow-up win or lose, although he said he's still in the idea-planning stage.
"It would be a lot easier if they win," he said. "Plus, it would make my 9-year-old much happier."
Matthew Glenesk is a freelance writer based in Indianapolis.
SPONSORED HEADLINES
ESPN TOP HEADLINES
MOST SENT STORIES ON ESPN.COM
More From ESPN Music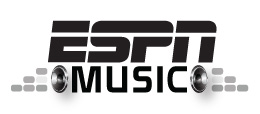 Follow ESPN Music on Twitter
HEAVY ROTATION
FEATURES
AS HEARD ON …
PHOTO GALLERIES …
CHATS