Commentary
Following a hero up mountains
Originally Published:
February 16, 2011
By
Duff McKagan
| Special to ESPN.com
In 1997, Jon Krakauer's book "Into Thin Air" sparked a fervor that drove me to read just about everything there was to read about cold and scary-ass high places.
Living in Seattle is also to live with the daily shadow of 14,411-foot Mount Rainier almost blocking out the rest of the civilized world. As I was fast becoming the "armchair" climber in my dumb fantasy world of climbing books, it became apparent that if I wanted to experience any sort of actual high-altitude stuff myself … well, then, Mount Rainier would have to at least be an initial goal.
High-altitude mountaineering may not be the most typical subject to read about here at ESPN.com. This time of the year is tough if you're a Sonics fan like me. The NBA has become a non-healing wound; like seeing that girlfriend who left you … constantly flashed across the ESPN TV screen. But of course, that is another story … and a dark one.
I seem to look for identifiable heroes in the sports that I follow. The good ones take a piece of each one of us on their journeys.
In 2007, The Discovery Channel started its first season of "Everest: Beyond The Limit," a TV series following the real-life attempt of an 11-member team to summit Mount Everest. Being a mountain-climbing enthusiast, I naturally watched the show (I hadn't climbed anything yet).
The person I could most identify with on the show was a guy named Tim Medvetz, a Harley-riding, tattooed misfit who had been through a bit of hell before Everest was even in his plans at all.
Here is a quick list to encapsulate his adult life:
1. At 20, Tim flies to Brazil from his native New York.
2. Lives in a Rio slum.
3. Learns Brazilian jiu-jitsu.
4. Does a little time in a Brazilian jail.
5. Comes back to New York and works as a bouncer at rowdy nightclubs.
6. Comes to Los Angeles.
7. Joins the Hell's Angels.
8. Gets into a real bad motorcycle accident.
9. Wakes up in a hospital room on Sept. 11, 2001.
10. In a haze of confusion about his newly broken body, the two images he sees are his dangling right foot and the North Tower coming down on television.
11. A surgeon says Tim will lose his foot.
12. Tim says to surgeon "I lose my foot, you lose your foot" (see No. 7 again).
13. Doctor tells Tim that his lower spine and right ankle will each be permanently fused. Says Tim will basically be an invalid.
14. Tim reads "Into Thin Air" in his hospital bed.
15. Tim decides to climb Mount Everest.
16. Tim goes to Thailand to study Muay Thai kickboxing and get his fitness back. He stays in a martial arts camp and scrapes by financially.
17. Tim goes to a Tibetan monastery to live, and climbs nearby mountains.
18. Tim climbs Mount Everest.
19. Tim meets me and at a fancy Hollywood party (well, of course, right?).
20. His life has become a never-ending game of "dodge the goofball" ever since No. 19.
21. Tim sees a need for more of a safety net for disabled U.S. veterans returning from Iraq and Afghanistan.
22. Tim knows what it's like to be in a hospital bed and dealing with a life-changing prognosis.
23. Tim starts The Heroes Project, a nonprofit that aims to get wounded veterans up the highest summits on each continent.
24. He has gotten a different U.S. veteran up three so far; Denali (North America), Mount Kilimanjaro (Africa) and Mount Elbrus (Europe).
25. Bad-ass.
26. Period.
Tim has now become a member of an elite club: the few who have climbed Everest. Since then, he has climbed many more big mountains all around the world.
And yes, we really did become friends, and pretty good ones at that. Good enough friends that I felt comfortable asking Tim if I could start coming along on some of his training climbs in California (Angeles Crest, Baldy, Alta Peak). He is helping me learn the ropes up there on those slippery and steep ledges.
Tim is the tortoise and I am the hare going up those arduous inclines. Tim always says I am in too big of a rush. I tell him to hurry up … I've got places to go and people to see. Tim only trudges forward, and at his own pace.
He seems to know stuff about things I do not up there. I just want to get to the summit. Those crampons are a pain in the butt, and my pack has too much crap in it. It starts to slow me down. Tim catches up, and tells me again that I am in too much of a damn rush. He pushes my pack, and I skid back down the mountain about 150 yards. "Who's in the lead now?" he laughs. That forces me to slow down, I guess.
It was when we finally got to the summit of 11,400-foot Alta Peak that I realized the full scope of Tim's tenacious immersion in his sport and how he has translated it all into the avenue of helping our wounded vets. It's not about a trip from A to B with Tim; it is all of the stuff in between.
Tim is a high-altitude athlete of the highest order. He trains as hard -- and probably harder -- than most pro athletes out there. But for me, as a fan of sports, he is the guy I want to most emulate. His values, as far as walking it likes he talks it, are ridiculous.
While many may pay lip service to a cause like "supporting our troops," Tim has gone the extra mile and actually taken action. I'm not trying to pimp my own band here -- my editor asked me to include this part -- but Tim's story did inspire Loaded's new song "Fight On." The proceeds from the iTunes download go to the VA Puget Sound Hospital. We played the song at halftime of a Seattle Seahawks game last season on Veterans Appreciation Day. All of this because of my pal, Tim Medvetz.
If you get a second today, check out Tim's site -- theheroesproject.org.
Musician Duff McKagan, who writes for Seattle Weekly, has written for Playboy.com and is finishing his autobiography, writes a weekly sports column for ESPN.com.
More From ESPN Music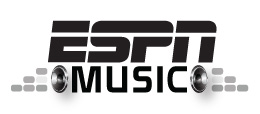 Follow ESPN Music on Twitter
HEAVY ROTATION
FEATURES
AS HEARD ON …
PHOTO GALLERIES …
CHATS
MOST SENT STORIES ON ESPN.COM