Commentary
It's just a game
Updated:
April 6, 2011, 11:52 AM ET
By
Duff McKagan
| Special to ESPN.com
I was driving my car in Los Angeles last Friday afternoon, idly listening to a local sports radio show. I am like everyone else on Opening Day of MLB baseball: There is all the hope in the world of my team going all of the way to the pennant … or beyond,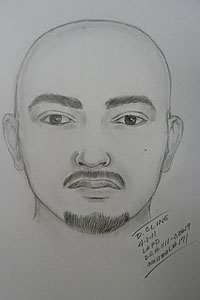 AP Photo/Los Angeles Police DepartmentThis is an artist's sketch that shows one of two suspects wanted in the attack on a Giants fan on Opening Day last week at Dodger Stadium.
Things suddenly came to a screeching halt, however, when I heard the sports guys on the radio read a story about a San Francisco Giants fan getting brutally beaten on by some men wearing Los Angeles Dodgers garb. This happened the night before, just after the Dodgers' home opener against the Giants.
Apparently, there were some words exchanged in the parking lot and this man (now identified as Santa Clara County paramedic Bryan Stow) was hit on the back of the head. Mr. Stow apparently hit his head again when he fell to the ground, and the Dodgers-wearing brutes reportedly proceeded to kick him while he was unconscious. He was taken by ambulance to a nearby hospital.
On Saturday, as I was driving my young daughters to a Nickelodeon kids show, I was again idly listening to the radio, this time the local NPR station. The story of the condition of Bryan Stow came on. His condition has apparently worsened, and was now in a medically induced coma. Bryan Stow has two small children. This kind of stuff really hits home when you are also a dad.
This is not meant to be a commentary on Dodgers fans in general, or Giants fans in general. If this meaningless and brutal attack happened in Denver or Tampa Bay or Seattle, I would still feel as sickened.
I know that we are passionate about our teams. We grow up feeling ownership and pride about them. It's our "turf," when our teams play at home, and we go into "enemy territory" when we go see our teams play in another city. But … it is only a game. Just sports. Folly.
McKagan's Playlist

The Life asked columnist Duff McKagan to give us some music recommendations. Here's what he had to say:
D.O.A. -- "Something Better Change" (iTunes | Amazon): If you grew up in the Northwest in the late 1970s or early '80s, D.O.A. was a larger-than-life example of how brilliant a live rock band should be. It was as important as any band in history, if you ask me.
The Saints -- "I'm Stranded" (iTunes | Amazon): I remember staying up late one night in 1978 to watch the British show "The Saint" on PBS because there was a rumor that the band "The Saints" were gonna be on it. Maybe a dumb anecdote, sure, but please do yourself a favor and get this record somehow.
Zeke -- "Flat Tracker" (iTunes | Amazon): How can you not be impressed with the hard-rocking sound of Zeke? "Chiva Knievel"? Genius.
The Ruts -- "Babylon's Burning" from "The Crack/Grin And Bear It" (iTunes | Amazon): One of the bands that I truly regret never being able to see live.
999 -- Anything really … (iTunes | Amazon): I got to see these guys at Seattle's Showbox in 1979 or 1980. A band that may have been widely overlooked but may have influenced many in "the know."
The Vibrators -- "Pure Mania" (iTunes | Amazon): With songs like "Petrol," "You Broke My Heart," and "Yeah, Yeah, Yeah," "Pure Mania" was a favorite record to put on just before we wrecked a house or played "beer curling" at a punk-rock house party!
ESPN.com is one of the biggest websites in the world. Sports are a huge deal. I could immediately tell when I started writing here back in January, just by some of the comments to my articles, that passion toward sports has a different, uh … twist. But online, it is all pretty harmless and more than often, anonymous. I guess that's all OK.
A baseball stadium, though, is a place that we often take our children. This is a place where they may very likely get some of their first imprints of sportsmanship between us adults. I'm sure that some kids might have witnessed this event in the Dodgers' parking lot as the game was letting out. That is really damn sad to think about.
Thugs are not a new dilemma. We have all seen on TV, or read about "soccer hooligans" in Europe or elsewhere. But I have never even heard about a fight in a parking lot after a mixed martial arts match here in The States. And there's probably more testosterone combined with alcohol at an MMA event. How empty are the lives of these violent Dodgers fans that they mindlessly lose all sense of compassion for their fellow fan or man on Opening Day of the baseball season.
When I went to Super Bowl XL in Detroit and wore my Seahawks jersey, I was sitting right smack in the middle of a sea of Steelers fans. For all of the fierceness that you hear about Steelers fans, I actually never really met a nicer bunch of people. They were courteous to us Hawks fans, and understood clearly, that this was just a game.
I've gone to many different ballparks to see the Seattle Mariners when I am on tour. I always wear my M's hat and have never had a problem. Maybe it is because I am 6-foot-3 and have a lot of tattoos. Maybe it is because I have a tiny bit of celebrity.
Hopefully this Dodgers parking lot attack is just a very isolated incident. It's just not cool … it's senseless, shameful, dumb and dark. Sinister almost.
Rivalries are healthy and vital to all sports. When it results to thugism, however, the fun and sportsmanship is lost. That goes without saying, right?
To Bryan Stow's wife and family: Here is hoping and praying that everything goes OK. You have my best wishes.
Musician Duff McKagan, who writes for Seattle Weekly, has written for Playboy.com and is finishing his autobiography, writes a weekly sports column for ESPN.com.
Playbook
Michael "Duff" McKagan, a founding member of Guns N' Roses, writes a weekly column for Playbook Sounds and is a passionate sports fan. McKagan is currently playing in Loaded and Velvet Revolver, is a prolific writer, including an autobiography, "It's So Easy: And Other Lies."
More From ESPN Music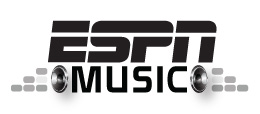 Follow ESPN Music on Twitter
HEAVY ROTATION
FEATURES
AS HEARD ON …
PHOTO GALLERIES …
CHATS
MOST SENT STORIES ON ESPN.COM