Commentary
Open letter: So sorry, L.A. Lakers fans
Updated:
May 10, 2011, 6:11 PM ET
By
Duff McKagan
| Special to ESPN.com
I never thought that I'd feel sorry for Los Angeles Lakers fans. They always have had it all -- made that way by their luxury-tax-indifferent owner, Dr. Jerry Buss. He always goes out of his way to give his city's team the best chance to win NBA championships.
McKagan's Playlist

The Life asked our columnist Duff McKagan to give us some music recommendations. Here's what he had to say:
Adolescents: "L.A. Girl" from "Adolescents" -- Killer Orange County punk-rock from 1980, the year that L.A. punk-rock changed the world.
Black Flag: "My War" from "My War" -- This may be the song that Kobe Bryant should listen to this offseason to get him riled up. It may be after all, just him against all comers next year on the NBA courts.
Fear: "I Don't Care About You" from "The Record" -- Perhaps this song best sums up just the way that Andrew Bynum, Ron Artest, and Lamar Odom collectively feel about the L.A. fans. It must be, or they would have gone out with a bit more class & if it is me that you are asking.
I grew up a Seattle Sonics fan, so the Lakers were always (and remain) heated foes. If you are from anywhere but L.A. (and now, probably Miami), it seems almost unfair for your NBA team to compete with an owner who throws all financial caution to the wind.
But after Sunday's Western Conference semifinals loss to the Dallas Mavericks -- more notably, Andrew Bynum's and Lamar Odom's total loss of class -- I suddenly found myself feeling a bit sorry for the true fans of the L.A. Lakers. This whole deal has got to have you all scratching your heads a bit on a lot of different levels.
Lakers coach Phil Jackson is now likely gone. Was that any way to send off this legend? Apologizing to the Mavericks for his team's actions? He never had to do this even for all of Dennis Rodman's tomfoolery when he coached the Chicago Bulls.
If they so choose, could the Lakers trade Pau Gasol? Did these playoffs just make him untradable?
Also, did Bynum's actions on Sunday just make him untradable?
Rest assured, NBA coaches are today licking their chops for the chance to play any team that Bynum might end up on next season. He has been cracked. Mind games of the nastiest nature surely will follow him around from here on out. All an opposing team will have to do is frustrate him. Keep on him. Razz and torment and drive right at him. How will the Lakers make him attractive for a trade now?
If Gasol and Bynum are perhaps untradable, at least for any championship-caliber players in return, how and with whom, will the Lakers build a new team around the soon-to-be-33-year-old superstar Kobe Bryant?

Now listen, Los Angeles. You have had more NBA titles in recent years (by a l-o-o-o-ng stretch) than any other team out there. You all should feel good and not let that fact get lost. You were dominant. You were brutal. You were nearly unbeatable for 15 years.

You all didn't deserve to be let down the way the Lakers let you down. It wasn't that they were swept by the Mavericks. (We all know that every team in the NBA builds teams to match up with the Lakers. It is bound to work now and again.) No, it was the manner in which the Lakers were swept and, ultimately, how they reacted to the frustration. For all the world to see.

And as a fan of sports myself, that had to hurt Lakers fans.

Musician Duff McKagan, who writes for Seattle Weekly, has written for Playboy.com and has his autobiography due out later this year, writes a weekly sports column for ESPN.com.
Playbook
Michael "Duff" McKagan, a founding member of Guns N' Roses, writes a weekly column for Playbook Sounds and is a passionate sports fan. McKagan is currently playing in Loaded and Velvet Revolver, is a prolific writer, including an autobiography, "It's So Easy: And Other Lies."
SPONSORED HEADLINES
ESPN TOP HEADLINES
MOST SENT STORIES ON ESPN.COM
More From ESPN Music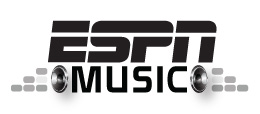 Follow ESPN Music on Twitter
HEAVY ROTATION
FEATURES
AS HEARD ON …
PHOTO GALLERIES …
CHATS