Commentary
Getting Down with sports nut Anselmo
Updated:
June 21, 2011, 9:35 PM ET
By
Duff McKagan
| Special to ESPN.com
Again, I am out here reporting from "the field" (the "field" in this case is Europe). Life out here for a rock band like Loaded consists of constant travel and often playing with a different band every night. Last week, we played two gigs with the great Down, featuring my good pal and vocalist-supreme Phil Anselmo.
[+] Enlarge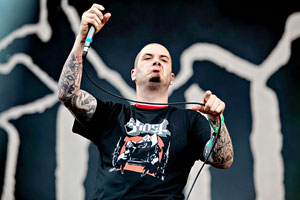 Christie Goodwin/Getty ImagesDown singer Phil Anselmo shows his onstage intensity at the Download Festival at Donington Park, England.
Phil is a sports fan. Just a little bit. Especially when it comes to the New Orleans Saints … and boxing.
When I came into his dressing room on our first gig with Down in Brussels, his first comment to me was a sort of mutter about me being a "Seattle guy," and commenced to steer my attention to his computer screen, where he has at the ready the highlights from last season's playoff game between the Saints and Seahawks (you know, the one where my 7-9 Seahawks beat the reigning Super Bowl champion Saints).
But Phil is a funny man, with a great sense of humor. Often dark, like mine. We can be super-fans of our cities' teams, but we can also take wins and losses in stride. He loves his team so much, that he has the Saints fleur-de-lis logo tattooed on the side of his calf (painful) and ensconced within every one of his T-shirt designs.
Phil was a little sore about the Seahawks running back corps. He muttered something under his breath about Justin Forsett, and I proceeded to tighten the screws a bit. I informed Phil that by this time next year, Forsett will be known on a larger scale, as "America's Running Back." That got the intended chuckle.
McKagan's Playlist

The Life asked our columnist Duff McKagan to give us some music recommendations. Here's what he had to say:
Ghost -- "Opus Eponymous": Yes, these guys are for real. Their music is oddly fantastic. This whole record sounds like some great analog 1970s Blue Oyster Cult, mixed with pop … and a little Lucifer worshipping … and indie rock.
Mastodon: Just finished recording a new record, and I got to hear it. For you fans of the hard and aggressive rock, get yourselves excited for this new masterpiece.
Judas Priest: Loaded was honored to hail this band by doing "Electric Eye" on the VH1 televised "Golden God Awards." This week, we are playing two gigs with them in France. Life is good indeed!
It is cool for me to have a few fellas out here, from whom I can get and trade sports news. This is how I got the news about the whole Stanley Cup riot deal. I had no idea that Vancouverites could be such tools. Vancouver is such a cosmopolitan city with a populace that seems incapable of such buffoonery. I guess there are a few jerks everywhere. Sports can be dumb sometimes … and I remember my first beer.
But back to Phil Anselmo. This dude is strapped with a manic intensity for what seems to be everything! He is a contributing writer for BoxingInsider.com. He has his own fledgling record label called Housecore.
On stage, the dude can be pretty damn menacing. But if you have a sense of humor at all, he will somehow sense it, and steer the intensity to a 1½-hour-long inside joke. It can be pretty good, too.
I, along with my guitar player Mike Squires, were watching Down play from side-stage in Brussels. Phil was addressing the crowd, and asked them all -- in a very intense and serious way -- if they believed in "prophecy." He then turned to Mike and me, and said "Not 'Prophecy' the 1986 movie starring Talia Shire." Someone in the audience shouted something to Phil, and he turned back to the audience and said be quiet, he was having a private conversation with Mike and me.
Pretty funny stuff. I'm not sure if by my writing of this account, though, that I can really describe how hilarious this moment was. He had quite a few more of the "private conversations" with us throughout the gig.
Down is my new most favorite band.
Musician Duff McKagan, who writes for Seattle Weekly, has written for Playboy.com and has his autobiography due out later this year, writes a weekly sports column for ESPN.com.
Playbook
Michael "Duff" McKagan, a founding member of Guns N' Roses, writes a weekly column for Playbook Sounds and is a passionate sports fan. McKagan is currently playing in Loaded and Velvet Revolver, is a prolific writer, including an autobiography, "It's So Easy: And Other Lies."
SPONSORED HEADLINES
ESPN TOP HEADLINES
MOST SENT STORIES ON ESPN.COM
More From ESPN Music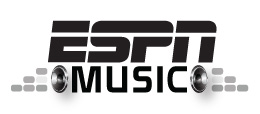 Follow ESPN Music on Twitter
HEAVY ROTATION
FEATURES
AS HEARD ON …
PHOTO GALLERIES …
CHATS