Commentary
Don't doubt the old guy, Owens
Updated:
July 6, 2011, 1:09 AM ET
By
Duff McKagan
| Special to ESPN.com
It was reported last week that Cincinnati Bengals wide receiver Terrell Owens was considering retirement after he tore an ACL in his knee on the set of the reality show "Single Ladies." I don't see this happening.
[+] Enlarge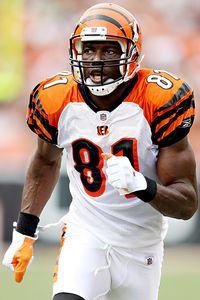 Matthew Stockman/Getty ImagesTerrell Owens will use any talk by naysayers as motivation to come back strong at 37.
Besides recent clarifications by his agent that Owens injured the knee in April and had surgery soon afterward, there are a few more angles here:
(1) Sports radio jocks are carrying on about how a 37-year-old man cannot fully recover from such an injury and surgery.
T.O. is a guy who will listen to this kind of talk, and use it as an incentive to prove everyone wrong.
(2) Men in their late 30s and early 40s have a higher tolerance to suffering. They will and can train harder because they have by this age developed an aggressive and almost self-flagellative self-discipline.
This is my opinion (and self-flagellative is my word, too) … but I know what I am talking about … 'cause I'm older than you.
(3) T.O. claims that he may just retire because Hollywood is calling.
Hollywood probably won't call for much longer if T.O. isn't being T.O. somewhere. Reality show producers thrive on the drama of their subjects. In T.O.'s case, it's the drama in and around football that gets him TV gigs.
A lot of this situation reminds me of being in a rock band. With Terrell Owens thinking he can be in the movies or whatever without being on a pro football team is like a band not being on a major label or having a big booking agent such as Creative Artists Agency, International Creative Management or William Morris in your corner. Things will just not happen for you.
McKagan's Playlist

The Life asked our columnist Duff McKagan to give us some music recommendations. Here's what he had to say:
Check out this new music from Nashville. Bratty, smart, and definitely a summertime record for all of you about to take a road trip, going to the cabin, or just hanging in the back yard.
Those Darlins: "Be Your Bro" from "Screws Get Loose" (iTunes | Amazon)
Those Darlins: "Screws Get Loose" from "Screws Get Loose"
Those Darlins: "Fatty Needs A Fix" from "Screws Get Loose"
As opposed to me commenting on each different song; go ahead and buy this whole record and decide for yourself.
Terrell Owens has a bad reputation for his locker room presence, too. I've been there. Being in a band is just like being on a sports team. It takes a lot of teamwork in both. You learn to trust each other in both. You travel and eat together in both. You are shoulder-to-shoulder in both for much of the year.
My argument would be that it is much more than just in the "locker room" that a bad teammate will impact. It affects the whole deal. Every moment that the team has together is tainted by a bad seed.
In saying all of this, though, I actually pull for a guy like Terell Owens. He is kind of kick-butt in a punk-rock sort of way. He doesn't give a rat's hoot what the rest of us think -- and will do whatever he sees fit for his path at the moment.
He may believe his own hype, but more than likely that is how he attained such high marks in his career. He will show you. Whether you are an opposing defensive back or an NFL team that he was previously on, he will do his best to take it to you and prove his greatness.
INTERESTING SPORTS FACTOID: Did you know that the Seattle Metropolitans were the first pro hockey team from the United States to win the Stanley Cup? It was 1917.
It was reported last week in The Seattle Times that Chicago businessman Don Levin has been looking into a Seattle-area site for a new arena that could house potential NHL and NBA teams. Chew on that rumor, Seattle.
Musician Duff McKagan, who writes for Seattle Weekly, has written for Playboy.com and has his autobiography due out later this year, writes a weekly sports column for ESPN.com.
Playbook
Michael "Duff" McKagan, a founding member of Guns N' Roses, writes a weekly column for Playbook Sounds and is a passionate sports fan. McKagan is currently playing in Loaded and Velvet Revolver, is a prolific writer, including an autobiography, "It's So Easy: And Other Lies."
More From ESPN Music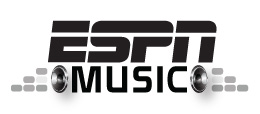 Follow ESPN Music on Twitter
HEAVY ROTATION
FEATURES
AS HEARD ON …
PHOTO GALLERIES …
CHATS
MOST SENT STORIES ON ESPN.COM