Commentary
Just a mixed bag of pointlessness
Updated:
July 20, 2011, 3:09 AM ET
By
Duff McKagan
| Special to ESPN.com
It is not always a sports-news-heavy-enough week for me to write an entire column on one whole concise topic. A bunch of ESPN writers have beat me to the punch on the Women's World Cup final so that would be pointless for me to add to it. The coming, and seemingly certain agreement between the NFL owners and players? I don't know enough about that except for …
Send Duff A Question
Do you have a sports-related question for The Life columnist Duff McKagan?
Click here and fill out the form to send McKagan a message. Be sure to fill in your name and location because he might use your letter in a future column.
The lawyers of the NFL players' union and the lawyers for the ownership group are gonna make a darn killing on this whole lockout thing. If I know anything about "lawyer-dom," it is that those lucky lot who have have been involved in this whole mess, are just loving the high-dollar per hour that they've been racking up. That, too, will somehow be passed on to us fans … somewhere, somehow.
I don't know much about soccer, really, except for …
Penalty kicks are dumb. Yes, dumb. I'm not saying that the Japan team didn't deserve to win (because it did), it's just that after playing for 120 minutes to a tie, it seems a silly way to end a game.
It's as though two MLB teams played to a tie in Game 7 of the World Series, and they had to settle it by having the starting pitchers throw a ball at a water balloon to settle the game. Throwing a baseball at a water balloon doesn't have anything to do with the game of baseball, you say? Well, neither does a penalty kick have anything to do with deciding who deserves to win a hotly contested soccer match. Just sayin'. …
McKagan's Playlist

The Life asked our columnist Duff McKagan to give us some music recommendations. Here's what he had to say:
I was in France last month playing a big rock festival in Clisson, with my band Loaded. Judas Priest was on the bill, as was Ghost, Whitesnake and Red Fang.
Red Fang is a band that I had been meaning to go see for some time now. But now, for all of our listening pleasure, please welcome the second full release by Portland's (Ore.) own Red Fang, "Murder the Mountains" (iTunes | Amazon).
"Throw Up" from "Murder the Mountains" -- A Soungarden-esque rock throw down. With a good dose of man rock too. Kick ass!
"Malverde" from "Murder the Mountains" -- Drummer John Sherman is a monster.
"Hank Is Dead" from "Murder the Mountains" -- You can hear the Black Sabbath influence here for sure, but Red Fang solidly holds ownership of its own trip. And it's rare these days to hear real and good slide guitar. I back it all the way.
I'm not sure about time keeping in soccer either, except that …
Hey, maybe they should count down to the final time, instead of up to it? At least for dummies like me -- and even some broadcasters I listened to who know much more about the sport.
I don't know much about owning an MLB team, but it seems that …
If you are a Los Angeles Dodgers fan, you've got to be mightily miffed at the McCourt matrimony mismanagement. I mean, now what? Frank McCourt is going back to the judge stating that he can't afford to pay his ex-wife the $400,000 a month anymore. And, she got the seven Los Angeles area homes? Seven homes?! All in Los Angeles? It seems like a hot mess, and perhaps -- just perhaps -- the McCourts' joint spending was a problem all the time they owned the team (not new news, by the way).
What's next for the Dodgers and L.A.? It has to get better from here, Dodgers fans. Hang in there.
I do know about hanging in there, because I am a …
Mariners fan. And yes, I went to the "116-win season, 10-year anniversary" game Saturday. I watched as Jamie Moyer, John Halama, John Olerud, Paul Abbott, Bret Boone, Norm Charlton and (Sweet) Lou Piniella all came onto the field and were celebrated before the game.
The Mariners' present day, though, was not so good and/or celebrated that night. The Texas Rangers put another beat-down on the M's, tallying up a four-game sweep. The Mariners are now on a nine-game slide heading into Tuesday's games. All the talk of picking up a hitter and whatnot to add to the team and make a push, is all suddenly and depressingly gone.
Musician Duff McKagan, who writes for Seattle Weekly, has written for Playboy.com and has his autobiography due out later this year, writes a weekly sports column for ESPN.com.
Playbook
Michael "Duff" McKagan, a founding member of Guns N' Roses, writes a weekly column for Playbook Sounds and is a passionate sports fan. McKagan is currently playing in Loaded and Velvet Revolver, is a prolific writer, including an autobiography, "It's So Easy: And Other Lies."
SPONSORED HEADLINES
ESPN TOP HEADLINES
MOST SENT STORIES ON ESPN.COM
More From ESPN Music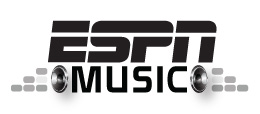 Follow ESPN Music on Twitter
HEAVY ROTATION
FEATURES
AS HEARD ON …
PHOTO GALLERIES …
CHATS